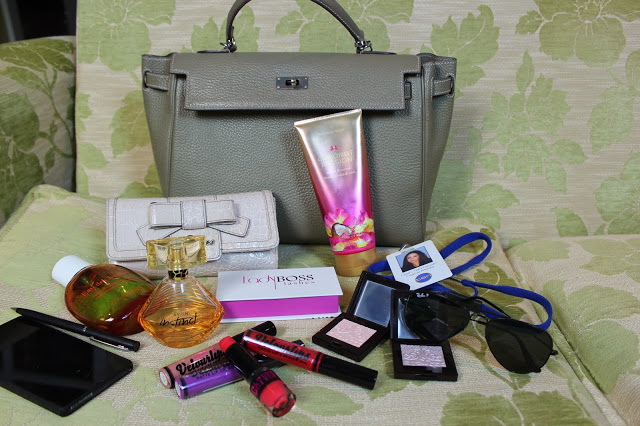 Hello my Beauties!
Hope you're all doing well 🙂
I decided to create a "What's in my Bag" video featuring all my favourite products and pieces now, as well as conduct a GIVEAWAY for my beautiful viewers and readers!!
I have had the opportunity to test out so many lovely products due to being away for a bit and overseas, as well as having time off work. Yayy
When it comes to scents and perfume, I'm quite picky.
Since I'm constantly either running around dancing, working or working out, I am OBSESSED with having perfume on me at all times..I'm talkin 24/7!! May or may not be a bit weird.
Scents I'm loving so far are Avons "Instinct"; it smells absolutely sexy and delicious. All I can say.
Megan Fox being the Face of the Perfume, definitely brings out the sexy side of the scent. It only retails at $59.99 and has notes of camellia and sandalwood, making it quite fresh, yet sensual.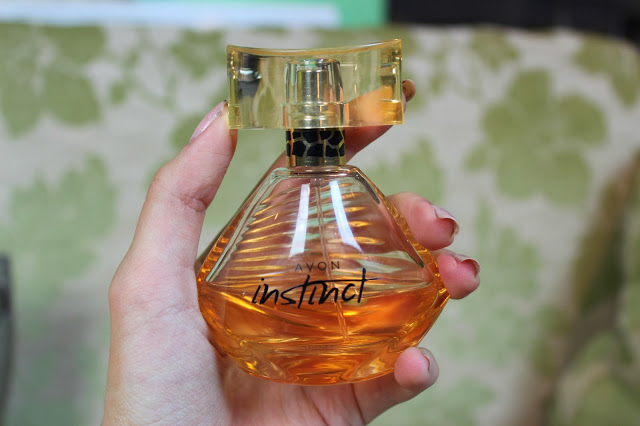 The other scent I love using whilst working out, is the Eau Des Jardins by Clarins. I adore the "grown up"/powerful scent it has. I tend to receive compliments whilst wearing it.
When it comes to Beauty products, you can't go wrong with Lady Boss lashes, thats why I've been "accidentally" carrying them around my bag after my dance performance. They go on so well and last up to 5 times use!! talk about cray zay
And I HAVE TO include this next products, which I also think it a Summer essential!!
Its the Laura Mercier "White Magic Collection".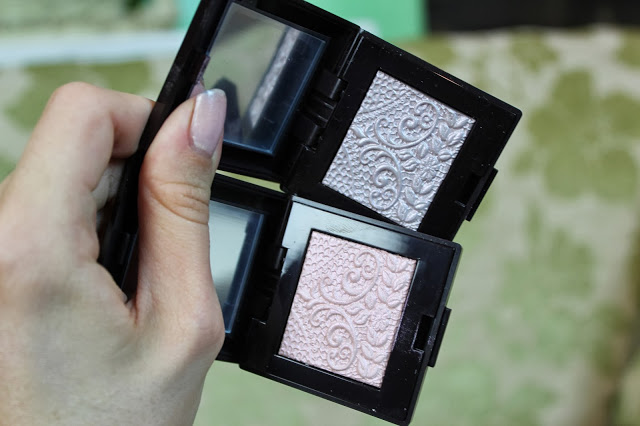 If you know me, you'd know I tend to wear natural colours daytime, quite light, yet shimmery, and these are exactly that!! They have tinges of colour, yet are so light that you can wear them daytime. My Favourite colours are below 🙂 Let me know if you've tried them!
When it comes to Lips I have been addicted to the Australis Velourlips (especially the one in red). They go on so smoothly and DO NOT COME OFF (unless you really scrub it off)..this I Love!!
They don't stain, don't move and don't come off easily. Have you tried them before? 🙂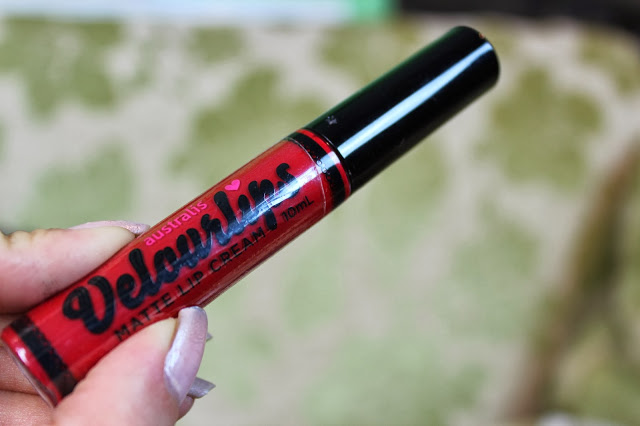 Also not forgetting one of my Loves!!!….
As most of you know, I recently became an Ambassador for Vision Direct! They carry brands like Ray Bans! 🙂
I had to include these babies, as these Raybans are ALWAYS in my bag/purse.
Above are my Favourite Aviators; they simply have a classic, yet sophisticated/sexy look about them! Timeless.
Let me know what you carry in your bag below!!! 🙂
Now most importantly..the GIVEAWAY!!
Below is the video explaining the rules and instructions to enter! I will also post them below.
♡ Giveaway Rules:

1: Subscribe to my Channel
2: Like BAGINC on Facebook:https://www.facebook.com/OriginalBaginc
3: Follow BAGINC on Twitter: https://twitter.com/bagincbags
4: Subscriber to BAGINC's YouTube Channel:https://www.youtube.com/user/OriginalB…
5: And leave a comment below letting me know you've entered! : ) 
Giveaway Closes: 25th Dec closes!! 
Good Luck Beauties!!
Adore you all, Until next time
Keep Smiling
Love Lilian x
Love,