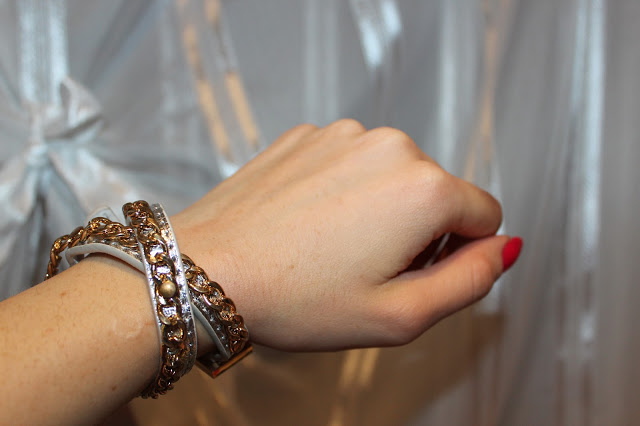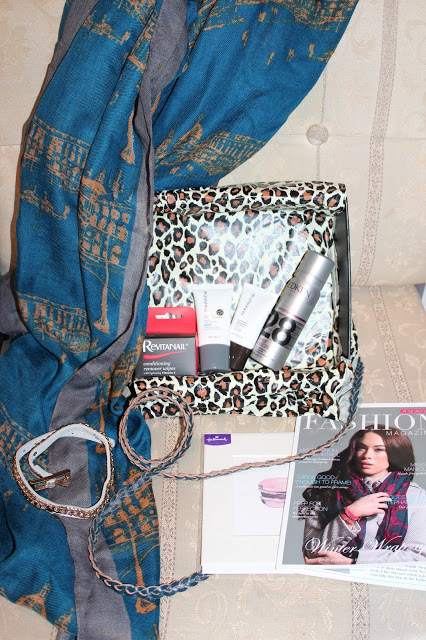 I must say its quite odd, although I love waking up early to enjoy my morning and take my time!
"Her Fashion Box" is a new Monthly subscription box, although for..Fashion AND Beauty lovers! 
This is the first Monthly Box that includes Fashion to a lovely and (generous) extent.
It comes with a few Full Sized pieces of wearable and useful makeup and beauty products. I'd like to start of by saying congratulations to the Founders Kath and Kerry for such a lovely job! 
I have been reviewing and using all the items and products that were given in the July issue of "Her Fashion Box" for a few weeks now!
It came with cute, sentimental and actually useful pieces. 
I received an ocean blue coloured scarf, (with a matching twsited belt)  and a piece of lovely arm wrap, as the fashion pieces. 
I must add, I'm quiet particular when it comes to scarfs and their thickness, (as I can't  stand thin, short scarfs), although this one did the trick for me! It was not only long, although quite warm, with thick material. 
…Perfect for the Winter time! 
With the beauty aspect, one of my favourite products was the Full Sized "Revitanail", which is removing wipes for nail polish. It's so convenient and easy, as removing nail polish can be messy! 
Other lovely items in the box, included a yummy Hallmark /Macaroons Card 🙂 Dr Lewinn's Skin Perfect and Essentials creams, as well as a useful can of handy Hairspray! 
Have you ordered your "Her Fashion Box" Yet? 
Thoughts?
Until next time, I adore you all
Keep Smiling
Love,