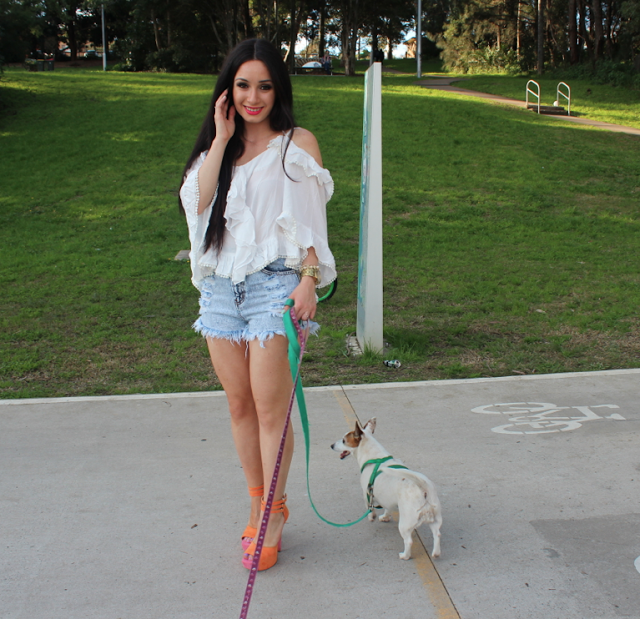 Hi Loves!!

Hope everyone is having a beautiful Tuesday, all snuggled up if you're in Australia! 

I'm sitting here with the usual tea to my left side and oats on my right. Even though its casually nearly 5 pm, I was just craving oats (once again) after my meeting. 

After watching The Platform's YouTube Channel, I was inspired to create yet another "Current Trends" video of mine. I have gathered a few ranges of outfits for different occasions. 

The amazing Team at Karmaloop and I also teamed up for a Surprise GIVEAWAY!!! (Read until the end to see how you can ENTER to WIN a Voucher of $500!! 😉

I absolutely love sites that carry a diverse range of styles and clothing pieces and Karmaloop is DEFINITELY one of them! 

Their pieces are so chic, yet out there (If that makes sense!) 
The diversity of these outfits are quite broad, as they could be altered from a day to night look quite easily 🙂 

My First Outfit was Cute & Chic!

I teamed up this pastel coloured Romper with these amazing heels from Karmaloop, along with a yellow tote. I thought it would be perfect for when I travel or go to Uni!!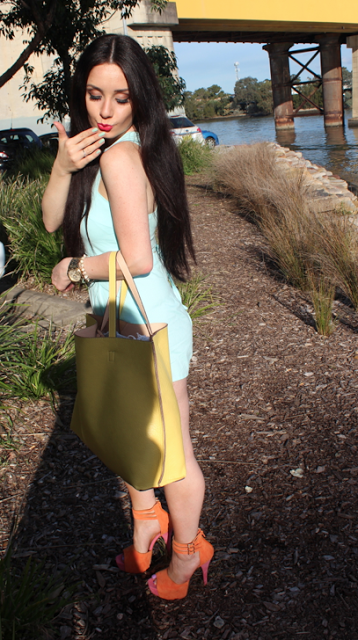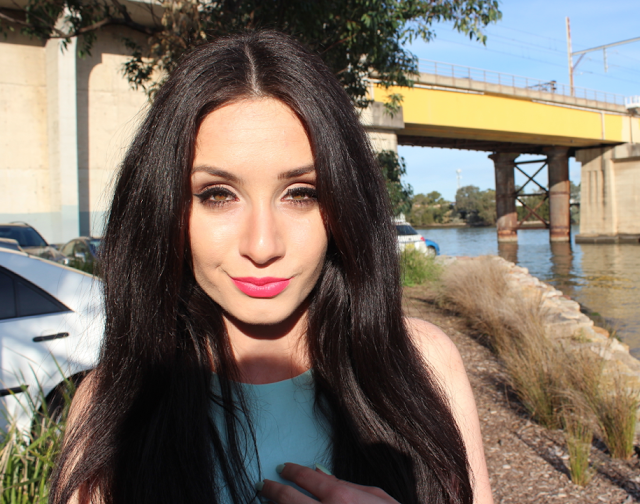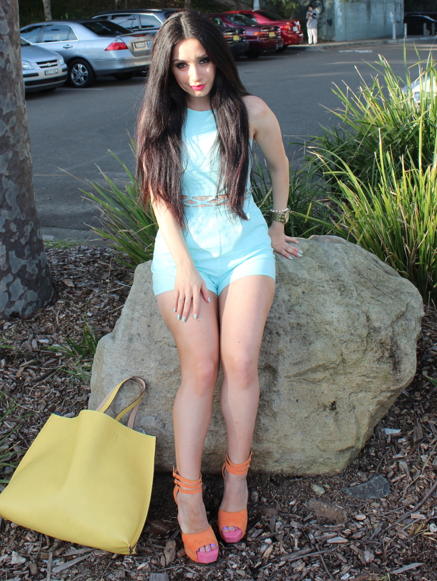 Outfit #2:  Flirty Sweet

Perfect for a beach look, barbecue or afternoon out! 

I teamed up this beautiful loose top with these high waisted denim jeans. 

I loved the contrast of a feminine top and ripped jeans together! I think they both work quite well together.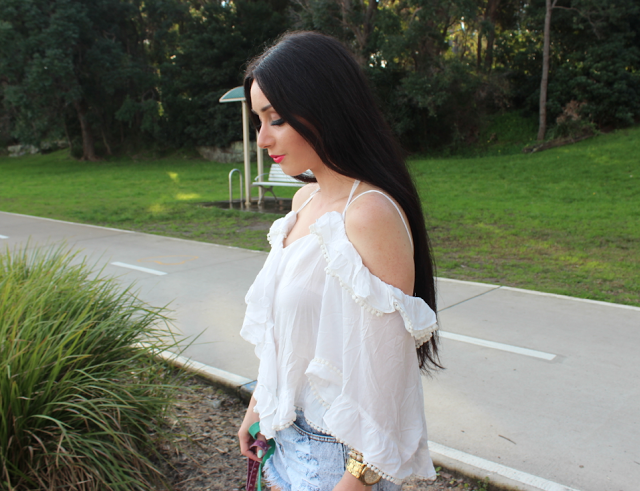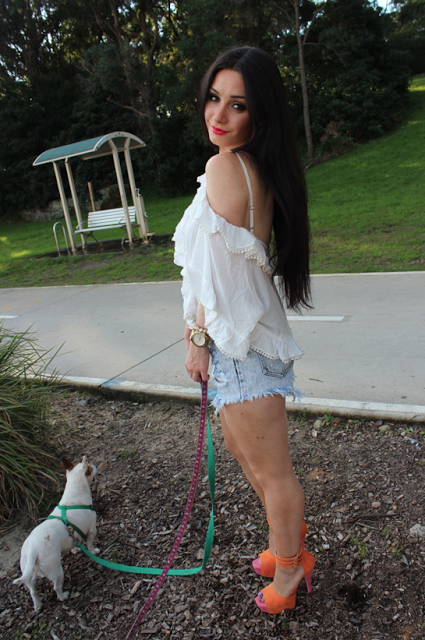 Outfit #3: Comfortable Cute 

Inspired by Miley Cyrus, I decided to create a comfortable look with the same denim shorts.
I wore this purple jumper in my recent video and got asked so many questions on it! 🙂 I love the colour of it, it definitely stands out. 

I temed it up with these booties that kind of remind me a bit of the Biebes! haah 
So comfortable though!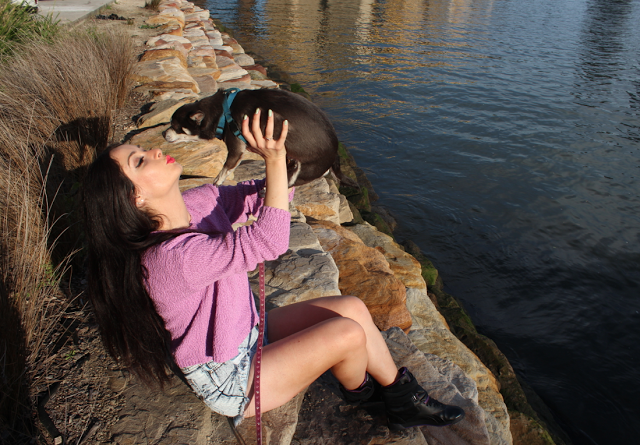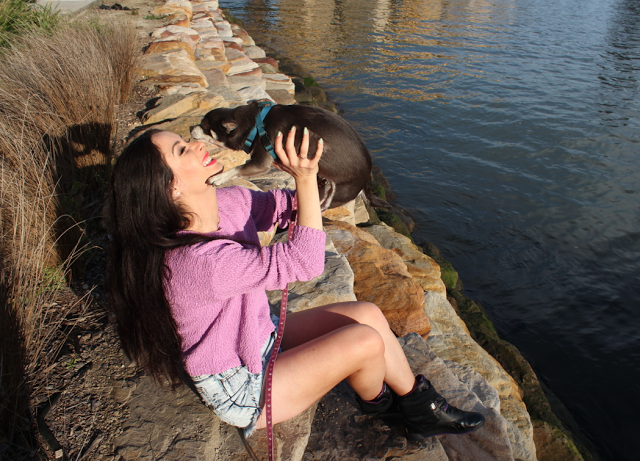 Outfit #4: Pastel Chic

Nothing ever beats a romper, that's pastel. Ever. 

I would wear this outfit to a day/night event (depending on the shoes and accessories).

Its quite nice and reminds me of Spring/Summer!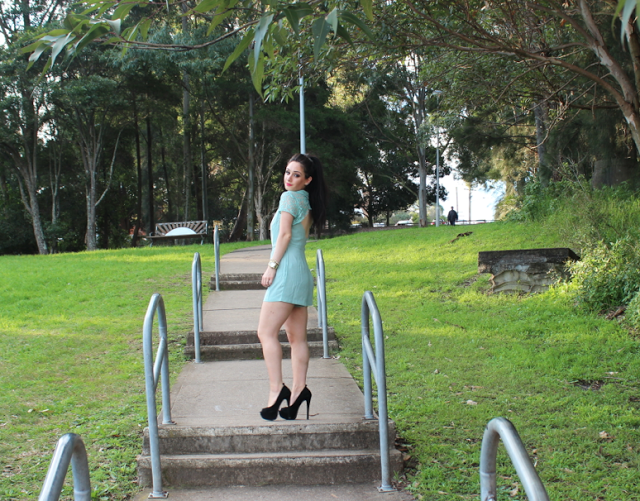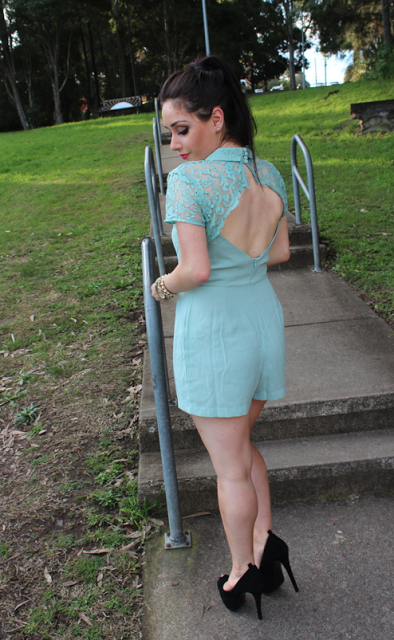 Outfit #5: Girly Elegant

One of my favourite Outfits ever. That is all.
Adore this dress.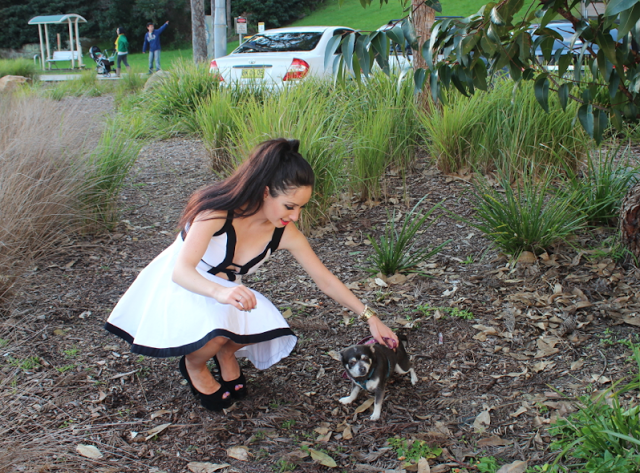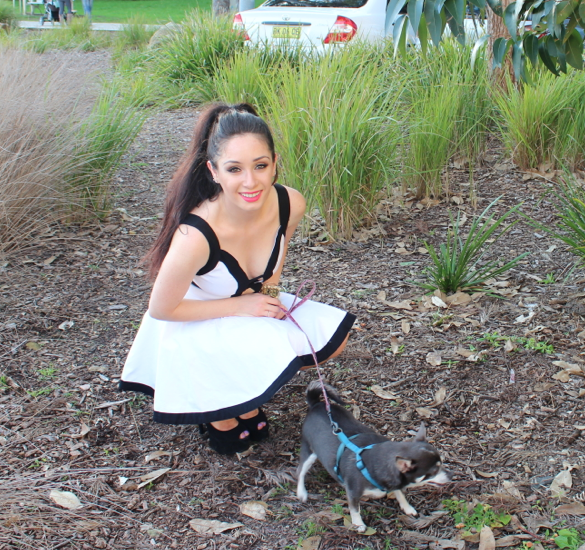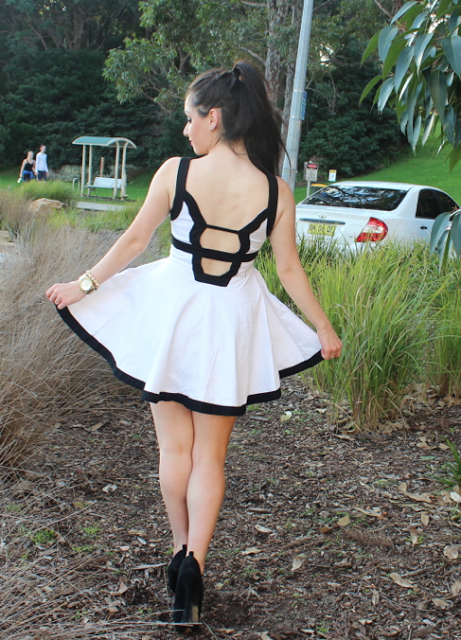 Outfit #6: Stylish Monochrome
Nothing can ever go wrong with a black and white short dress. It can be made into an appropriate daytime look for work, or a more vamped up outfit for the nigh time.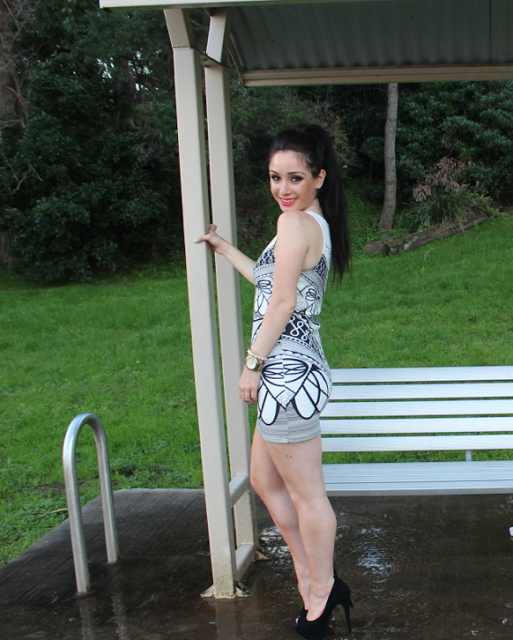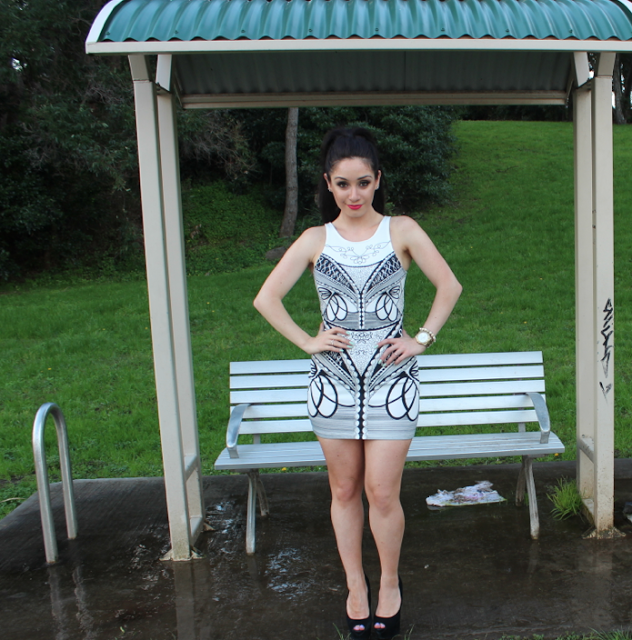 Outfit #7: Feminine Tone

This is quite a party dress, perfect for clubbing and nights out!

When worn for daytime events, just throw on a blazer and you'll be complete 🙂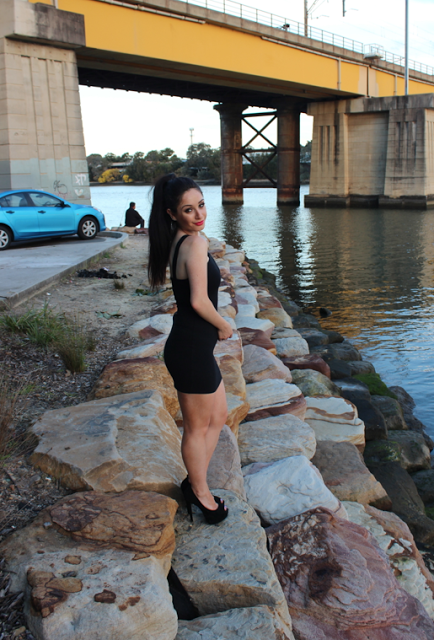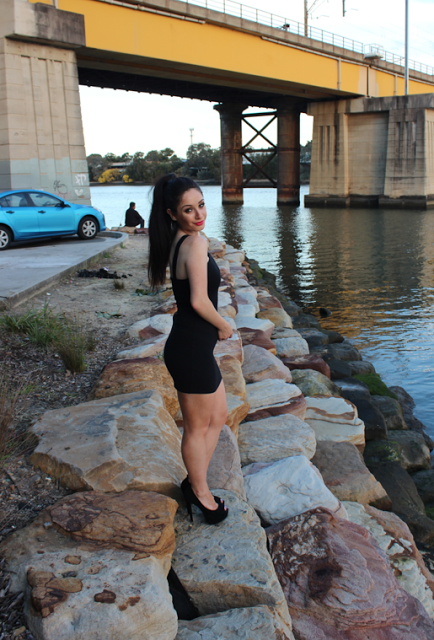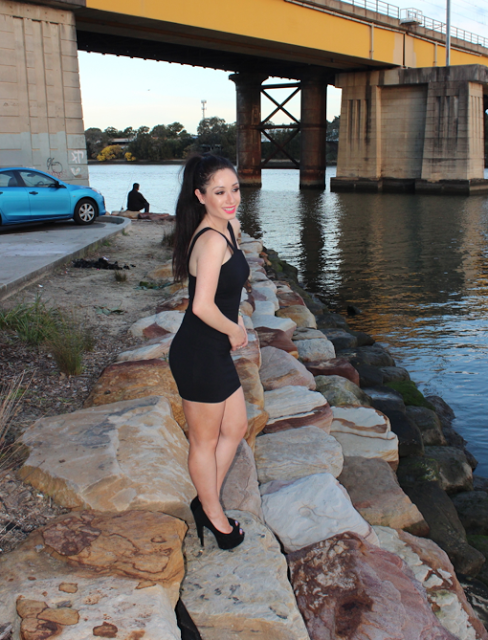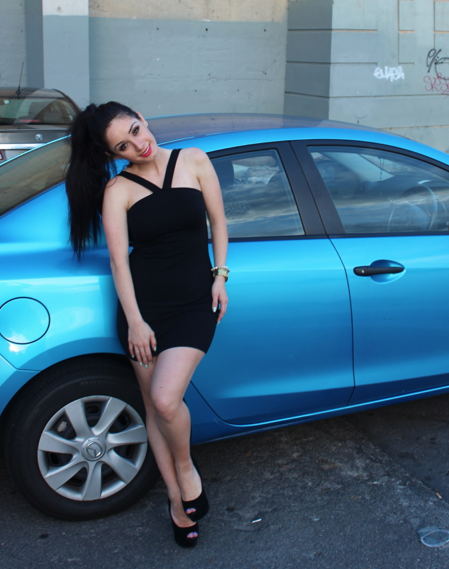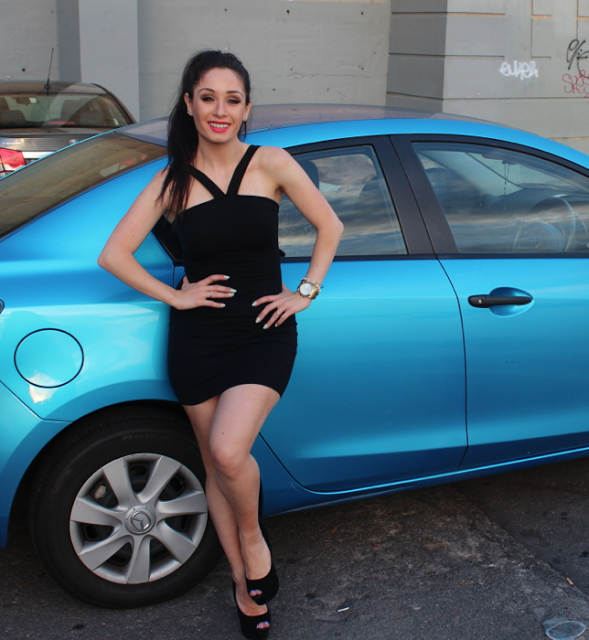 KARMALOOP $500 GIVEAWAY!!!!

To Enter…

1: Subscribe to my YouTube Channel HERE
2: "LIKE" TheVideo
3: Comment on the video your Favourite outfit! 🙂



Shop Karmaloop: http://bit.ly/15rEAPe 
Leave a COMMENT on your favourite item from Karmaloop on this video
That's all..GOOD LUCK LOVES!

The Competition Ends July 30th & is international!! 

As Always, see you next time..Keep Smiling

Love Lilian x



Love,