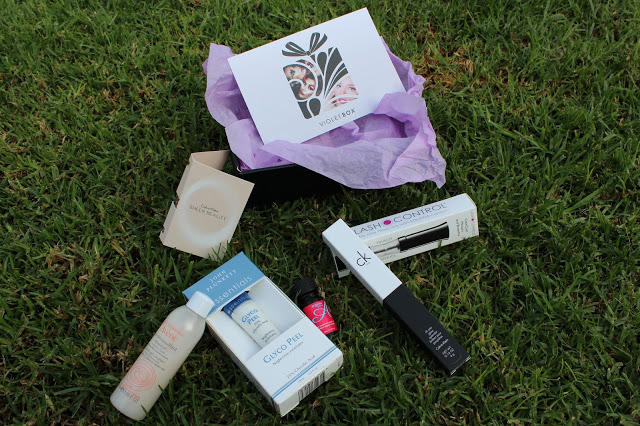 Hello Lovelies!

Cannot believe its already Thursday night! Days only seem to go past faster and faster! 

I would like to introduce to everyone "Violet box"!
 It recently launched in Australia this month and uses essential products to give to their subscribers. 

I received mine not long ago and didn't know what to quite expect when I opened it.
Usually with subscription boxes you are given maybe one full sized item, along with various sample sized products. Although with this box, it came with 3 Full sized items with 2 smaller packaged ones. This made me quite impressed with the whole box! 

Below is an image of the items sent.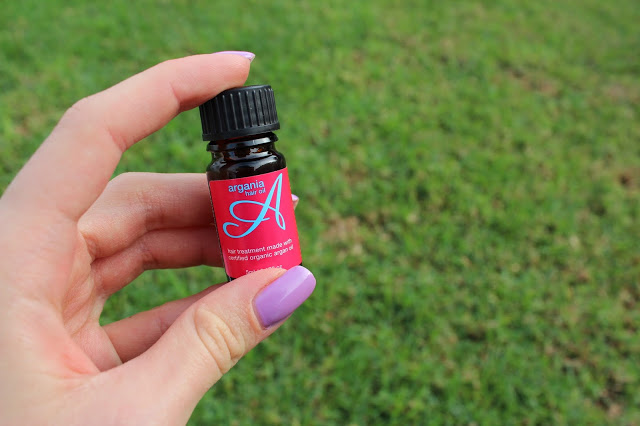 Besides trying the argania Oil for my hair (which smelt amazing), I was super excited to try the Calvin Klein gloss eyecolour in a beautiful shade of pop green and also the Lash Control mascara.

Whilst testing it out, I was surprised to find the middle section of the mascara squeezable. This allows one to control the amount of gel put on the mascara wand. 
The great thing about the mascara is that, it can be used both for your lashes and eyebrows! ..Who wouldn't love that 🙂 

Overall I would recommend this Beauty monthly Box, as the Full sized products and customer service did compel me! 

Have you ordered your Violet Box yet? …if so Thoughts?

Until next time..I adore you all

Keep Smiling

Love Lilian x



 – @butterfliielilian
– Youtube.com/butterfliielilian
– Twitter.com/mzbutterfliie 
Love,