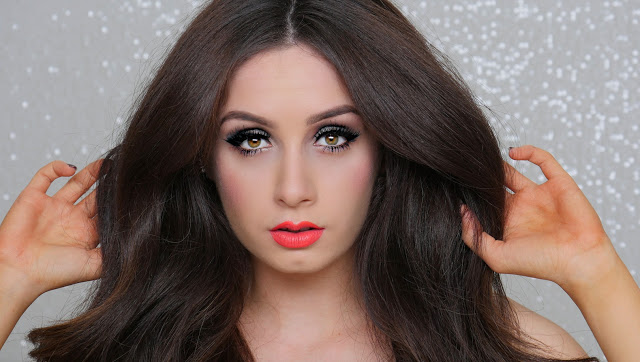 #InPartnershipWithSKII


Good morning my Beauties!
Hope you are all enjoying your day!


I'm sitting in my office right now, I have a large coffee on my left side and a sneaky organic peanut butter spread on my right. I already somewhat feel accomplished, as these 2 foods give me energy to conquer the day!


I was lucky enough to be picked as one of 50 influencers selected to work with Cosmopolitan this year! I will be reviewing brands, test driving products and attending events to give you beauties a sneak peak! 🙂 I'm so excited to be apart of this journey and cannot wait to tag you loves along!
My first mission was to review the SK-II Facial Treatment Essence!

Growing up, I always watched my mum using SK-II products. I remember the logo always being on her vanity, so this was not a difficult choice.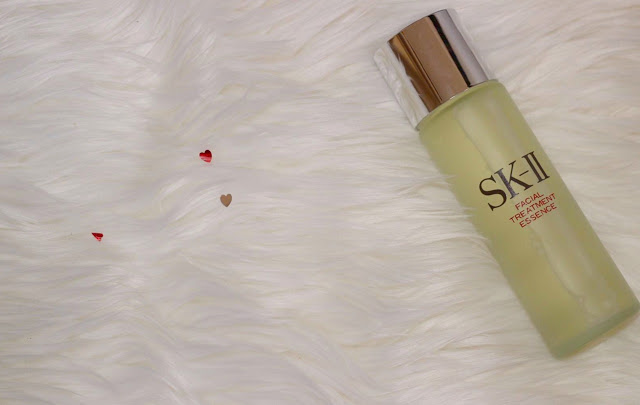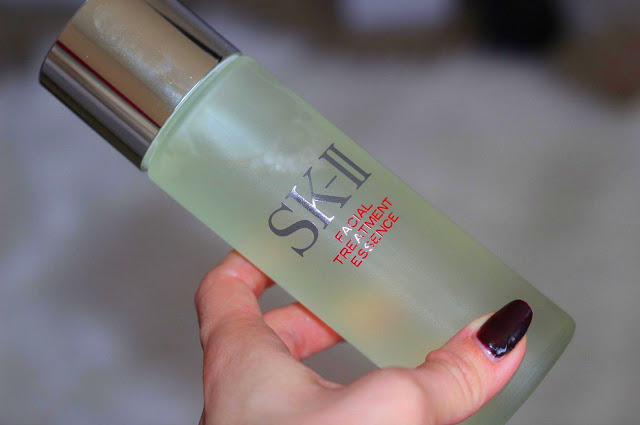 SK-II's Facial Treatment Essence has always had celebrities and makeup artists raving about the product. The product itself is a facial treatment that is enriched with vitamins, antioxidants and minerals, that are absorbed into your skin. Our skin goes through so much daily, let alone in its lifetime, so it's so important to feed it back the nutrients it loses daily.

I always mention to you beauties, how it's so important to create a Skincare routine. The answer is simple as to why you should add products like this to your daily routine. Growing up, our facial structure changes, when you're younger, your skin is much more firm and toned. Growing up, you need to prevent changes from occurring to a greater extent. The SK-II Facial treatment essence
targets signs of wrinkles, fine lines and uneven skin tone. It takes up a small portion of your skincare routine, however creates a greater impact.


How I use it is, I sprinkle a tiny bit on my clean palms, after patting my hands together, I then massage it through my face and neck. I create the motion of going in circles and "up and down". This evenly spreads the products onto my face. This also creates a perfect layer of skin to work on, which is what I love!
The first SK-II Facial Treatment Essence was introduced to the world in 1980. I cannot believe it's been a product on our shelves for that long, however that tells you something..doesn't it?!
One of its key ingredients is "Pitera". This is a blend of vitamins, amino acids and minerals that work together to allow the skin's natural surface rejuvenation process to function at its prime. This is what provides an age defying effect.


All this being said, I'm excited to share with you loves what SK-II is currently doing!
They have recently launched a new global campaign called #changedestiny. This is inspired by its commitment to empower women with the power of ageless skin and the confidence to shape
their destiny. Their campaign allows women to realize it's NEVER too early, or too late to take control of your destiny and achieve the beautiful skin you want!

If you have been following my YouTube channel for a while now, you would know I am a big advocate for women empowering one another and allowing ourselves to realize that our life choices depend on ourselves. What #changedestiny means to me, is that our future, our goals and our destiny ultimately are our choice. You have the power to change, or alter any part of your life. This gives me power knowing, that no one can take my goals or my dreams from me, and you should have that power too!


So what are you waiting for.. 🙂 How are you going to #changedestiny ?
Comment Below!


Also, please let me know in the comments below if you have ever tried the SK-II Facial Treatment essence and your thoughts!

Hope you all have a beautiful day, until next time..


Keep Smiling
Love Lilian x
Love,