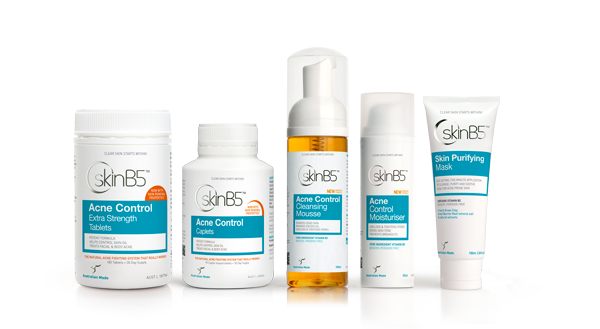 Having breakouts and acne can allow you to become anti-social. They can cause anxiety and in severe cases, depression. 
Not everyone goes through these stages, however everyone can prevent them.
In the past, I have reviewed many products to help prevent acne and breakouts. I love reviewing this topic, as I know its what helps the most. Having suffered from mild acne whilst growing up, it would change the way I would interact with others and it definitely changed my confidence levels.
I only review products and brands I believe in and I believe in SkinB5 (alongside my sister). 
They reached out to me not long ago and asked if I was willing to try their products free of charge. After doing my research on their brand, I jumped onto the bandwagon  not only for me, however my sister. My sister Sarah is going through a tough stage regarding her skin. She breaks out severely and this causes her pain at times. 
We both began trying SkinB5 4 months ago and have seen results come through. The brand has a few key products you can buy and use, however using 1 or 2 of their products only.. plays a powerful role as well. 
This range offered products that were all FREE of parabens, sodium lauryl sulfate and fragrances to only name a few! They got straight to the point and got the job done! 
Their SkinB5 Acne Control Cleanser was used daily. Its role was to remove excess oil that was produced on your skin, which also removed the problem causing bacteria that was developed due to this.  What I liked about this cleanser, was that it didn't clog your pores, it was light weight and it got the job done. 
The range also comes with Ace Control Extra Strength Tablets. These work and help on the inside, whilst you are treating the outside. They are formed to treat your  face and body acne. They also deliver vitamins and minerals to help keep your sin and body healthy and assist in healing your wounds caused by acne.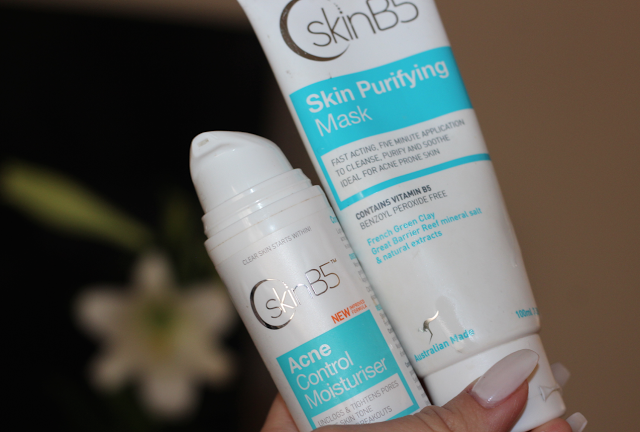 However my sister and I have agreed on our favourite product from the range. Their Skin Purifying mask became a hit in our household.  Its prime method was to soothe your skin whilst it was on the verge of renewing itself. It included avocado and  french green clay among other things. After arguing on who would keep the product in their bathroom, we agreed to share it due to its benefits. Because of my sister I also found out it was great for
"colour correcting
". The clay comes out as grey, however once dry, it becomes  a green tinge. This helps to colour correct your face and eliminate andy redness (which is amazing!) Once you apply it and once it dries on your spots, you can then go ahead and remove the excess and apply moisturizer. Once done, you can then go ahead with your makeup routine. 
Have you tried the brands products yet? I'm quite proud of the company as well, seeing as they're Australian Made :) 
Comment below your feedback!
Until next time…Keep Smiling
Love,