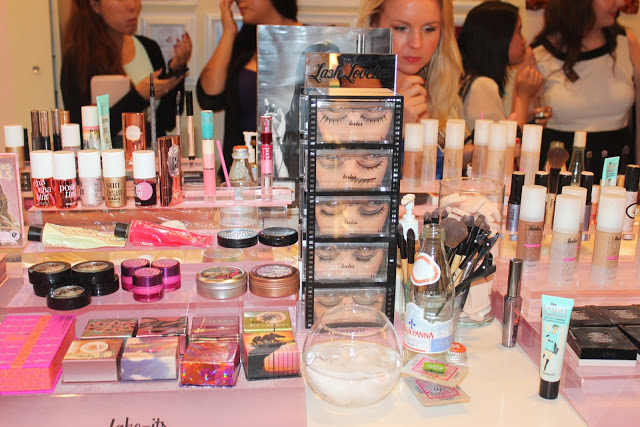 Good Morning my Loves!

Last thursday I was kindly invited to the amazing Launch of the Benefit "Fake up" Hydrating concealer, by the beautiful people at Maxted Thomas.

Walking into the event, I felt like I was a child at a candy store and a barbie inside a real life Dollhouse. So many beautiful purples and reds, cosmetics and doll like furniture and accents.

I was kindly given the "Fake up" concealer to test. Applying it under my right eye only, it left my other eye looking sore, as it almost automatically allowed my under eye circle under my right eye to disappear. I instantly looked more awake and bright!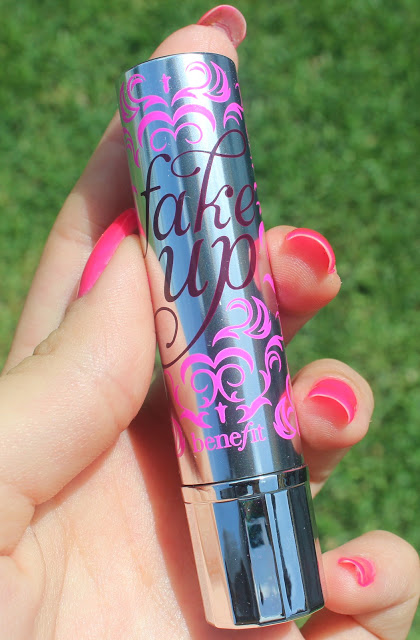 The night was followed by meeting lovely people and having bits to eat and drink.
I absolutely adore events like these, as it not only gives you a deeper insight of the brand, although allows you to see how the brand works as a whole, to a deeper extent.
The lovely workers at Benefit even put on a small play for all of us to see and learn more about their amazing products. 
As seen in the images it was hard to veer away from all the beautiful products. The one thing that stands out about Benefit Cosmetics, would definitely have to be their packaging and appearance. So dainty,  unique and well done.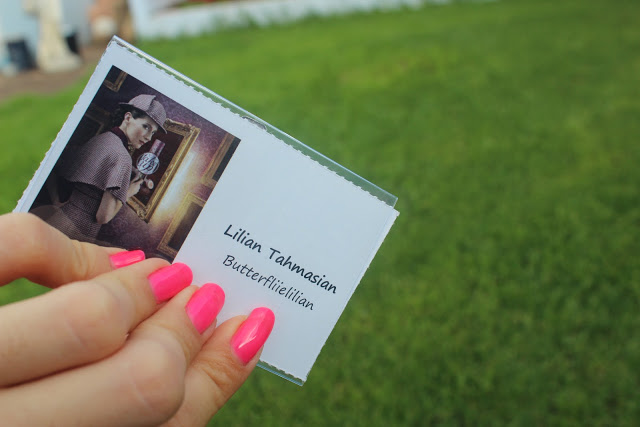 We were all given these beautiful gift bags at the end of the night, Having already used the "Fake up Concealer", I'm quite excited to review the "Pore sessional balm" and the "They're real" lash mascara, as I've heard great news about them both!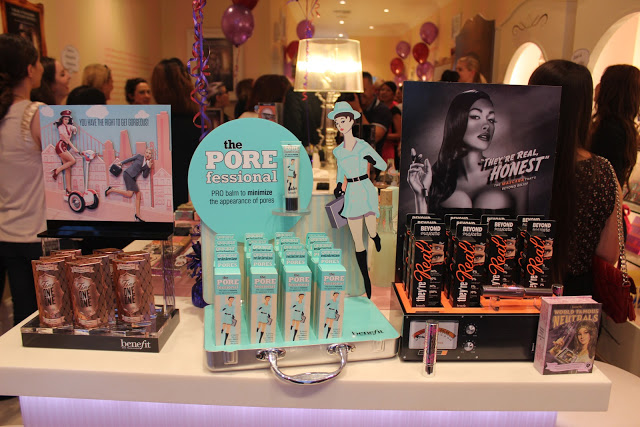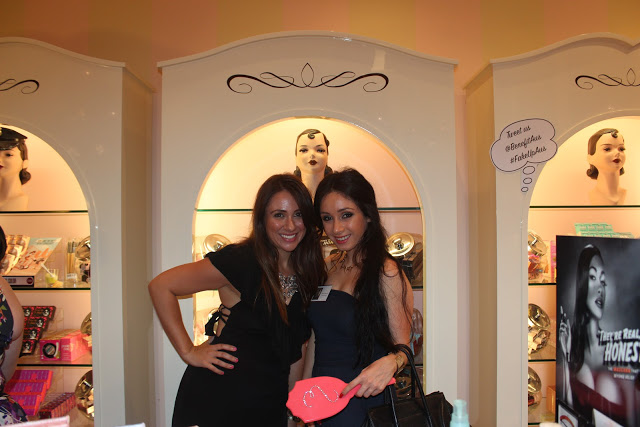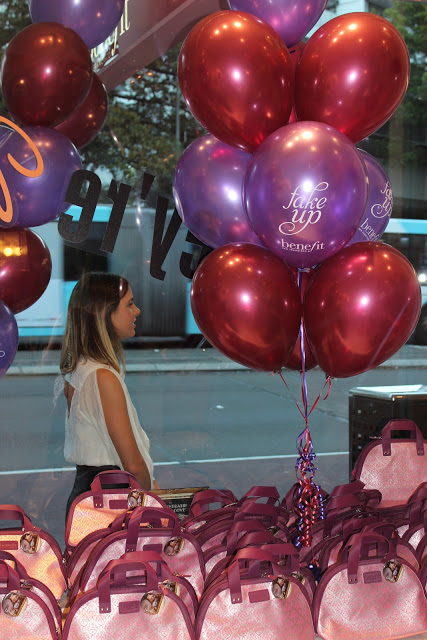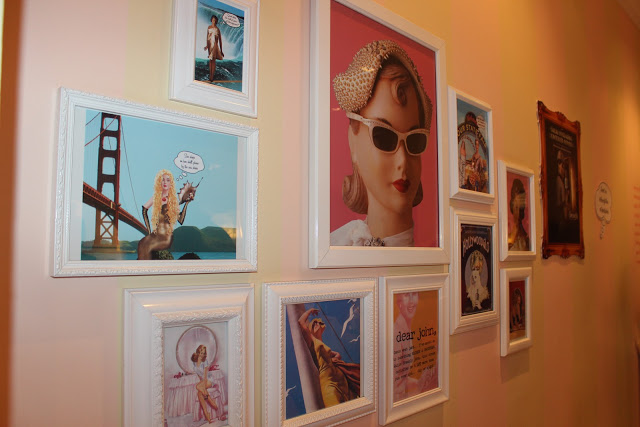 I must say I'm looking forward to the next benefit launch.
I had a great time Thanks to Maxted Thomas & Benefit Cosmetics!
 Thank You for having me 🙂 

Until next time..I adore you all

Keep Smiling
Love Lilian x 
Love,