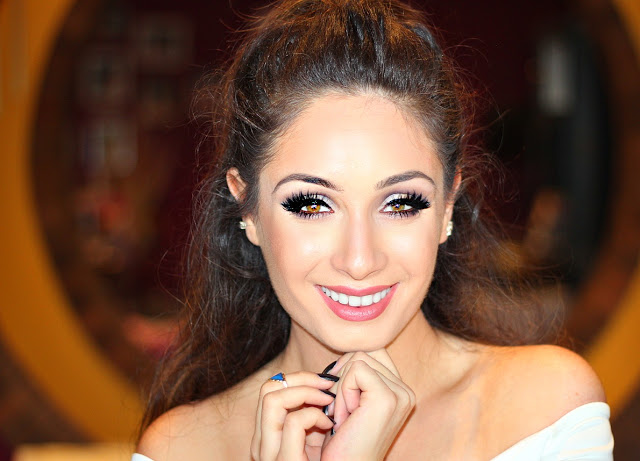 Welcome to 2016 my beauties! 

Last year went by like a blur. So many changes (which some I still have to update you beauties on!) So many different people came and went and overall so many major events occurred.
This year is all about asking myself.."Why Not?". Why not do that thing you keep putting off, why not got to that place you keep wanting to visit, why not pursue your dreams? 

So here's to a new, fresh, amazing start. I'm excited.

Having said that, I'm also excited to share with you all my new post.
Its hard to create a daily routine, let alone a skincare routine, but it is incredibly needed. To train yourself to commit to a few steps a day can definitely help you out in the long run. All you need is discipline and motivation.

Skincare is so important, so applying the right products onto your face is absolutely important.

I love trying new skincare products and products in general. Sometimes I fall in love with them and at other times I don't. However, either way I find a way to learn from my experience. 

This past month I have been loving the brand called Queen Odelia. 
From their packaging, to their services and to the actual products, I wasn't expecting to fall in love this quickly.




I have created myself the perfect skincare routine. It has changed the appearance of my face, the smoothness and clarity. 
Once I have cleansed my face, I begin my morning using the Queen Odelia Facial serum and day cream. 
Their facial serum is filled with pear seed oil, which creates a non greasy treatment. Once applied, your face absorbs the natural oil and leaves it feeling very soft and smooth! Right after the serum, I apply my day cream. This is best used in the morning, or a clean face. You can leave it as that, or go ahead and apply your makeup right after.




If I've had a late  night, or need some extra care for under my eyes, I go ahead and apply the Queen Odelia Eye cream. It wakes you up, allows you to feel refreshed and decreases the puffiness and wrinkles under your eyes. (I know most os us are far from wrinkles, however its always important to begin preventing them early on! 😉 

Once my day is coming to an end and I prepare for bed (that rhymes haha!) I apply their night cream. Its as important to take care of your skin during bedtime, as it is during the morning. A lot of people tend to forget this step, but lets make this a rule for the new year! It's so important to apply the correct nutrition into your pores, so lets not forget our night routine! 🙂 

Also, before I forget –don't forget to use the code "LILIANT" on the website- Queen Odelia for a discount 🙂 Also.. Free shipping over $99 (registered mail) 

Comment below what YOUR night routine is! 

Until next time..adore you all!

Love Lilian x 


Love,