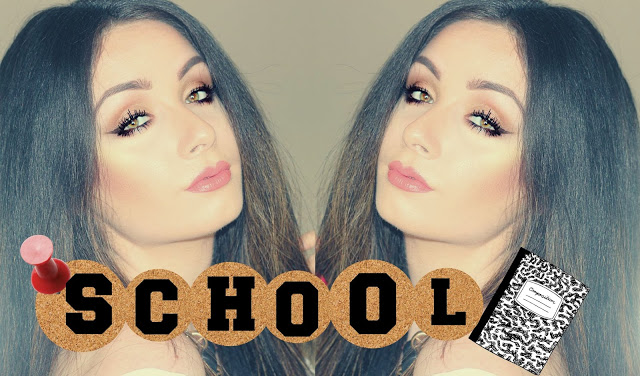 Sponsored by Evocca College 
Hi my loves, hope you're all having a beautiful day! 

I was recently planning out my videos and realised a lot of you beauties always ask me about my education, what I studied, and how I found it. So I thought I'd create a video and blog post to share my studying experiences and how I got to where I am for those of you interested in doing what I do. 

My number one tip when it comes to beginning your education – or even discovering what it is you want to do – is finding your passion and what you love in life. Now, this may obviously change and be different from one week to another, however, it's important to find an industry you're interested in and take it from there. 

I'm one of those people who like to completely research an industry or an institute before I sign up for it. So, when I first heard about Evocca College, I was definitely captivated by its resources, curriculum and education system. They are a unique college that offers one on one tuition to help students succeed throughout their course, gain confidence in themselves or even create a pathway to university. 

Before signing up, it's also important to make sure a college or institution is compatible with you and your lifestyle. 

Evocca College is very flexible within their learning, letting you choose what you study, when you start and a timetable that suits your schedule, which is something that really appealed to me. 

 Teachers and tutors also play a powerful role in your education, so it's important to feel comfortable enough with them to ask questions and seek help whenever you need it. As I mentioned, at Evocca College you also have your own personal tutor, which means you don't ever have to worry about sticking your hand up to ask a question in an overcrowded auditorium! 

When I furthered my studies after high school, I was so scared about how it would go and how my future would look, I really needed one on one help – whether it was with a counselor, a tutor, or a coach. It's important to have that extra support if needed. Evocca College will talk to you about your options, what you can do, and help you throughout your whole journey – from start to finish. 

I'm sure you can tell how passionate I am about this topic, so please also feel free to comment below and ask any other questions you may have for me regarding further education and studying. I will be placing the Evocca College website below, so please feel free to check it out, too! 

(http://www.evocca.edu.au)

 Please always stay positive, determined and driven in life, because the world is such a small place and when I tell you anything is possible, I truly mean it. If you want to wake up one day and become a counselor, wedding planner, beautician, or an event manager – whatever it is, you can! With the correct resources, education and people around you, literally nothing is impossible, and I hope you know that! 

I hope my blog post and video helped some of you. Please don't forget to continue striving and working towards your goals. 

The world is such a beautiful place and your life is precious, so use it to its best!

Check out my video all about my Study Advice + Career Goals HERE! 
Enjoy! 




 I adore you all, until next time, bye!! 🙂 



 RTO Code 31455
Love,