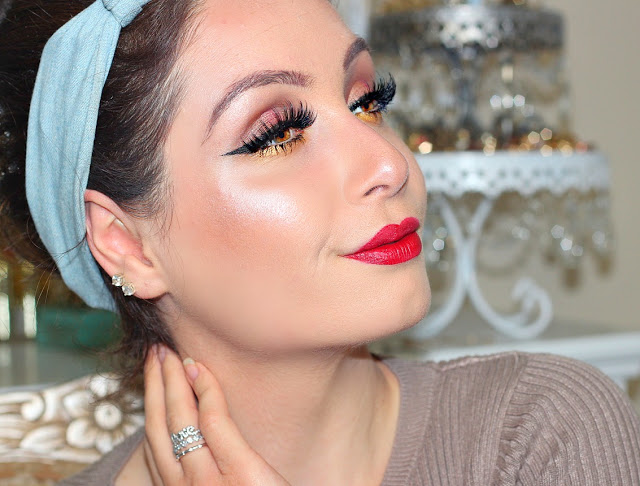 Good morning my Beauties!

It has been a while- Ow Gosh!

I have SO MUCH to update you all about, however I think it may be more suitable to update you loves in a video..This in which will be done very soon! 

Now that to one side, I wanted to share one of my recent obsessions (from my latest video HERE).
It's called the Wander Beauty Blush & Illuminator stick! 




I remember growing up, my mum always had something similar, sitting in her bag and I always wanted to play with it. So I'm glad I came across this little machine. 

It's a little stick that offers the best of both worlds, however the texture is what I have liked most.

Besides, making me feel and look like Jennifer Lopez (with her natural glow), the stick Is creamy and goes onto your skin like a charm. Some highlighters I have used in the past, you may have to press firmly to get some pigment out of them, however Wander Beauty works in just a little swipe. The application is made easier with the stick form, so your hands won't get messy in the process either.




The stick comes in 2 lovely colours called "Soft Pink" and "Nude Glow". Both of these are suitable as you can play around with them both.
I like to apply it on my cheekbones, the bridge of my nose, my cupids bow, as well as a tiny bit right under my winged liner. I think this gives it a beautiful glow! 🙂 

Overall, I would give this product a 10 out of a 10, as its a perfect "on the go" beauty enhancer, which adds this beautiful sheen to your features. It brings out your wanted highlighted points and literally makes you glow! 😉 

For my beautiful viewers and followers, you will all be receiving a 15% off code, which is  "LILIAN15OFF" from Wander Beauty!!  Don't forget to check them out HERE 🙂


Comment below if you have ever used this lovely product and what your thoughts were?
Are you a fan of a nice highlight like me? Let me know below 🙂


Love,