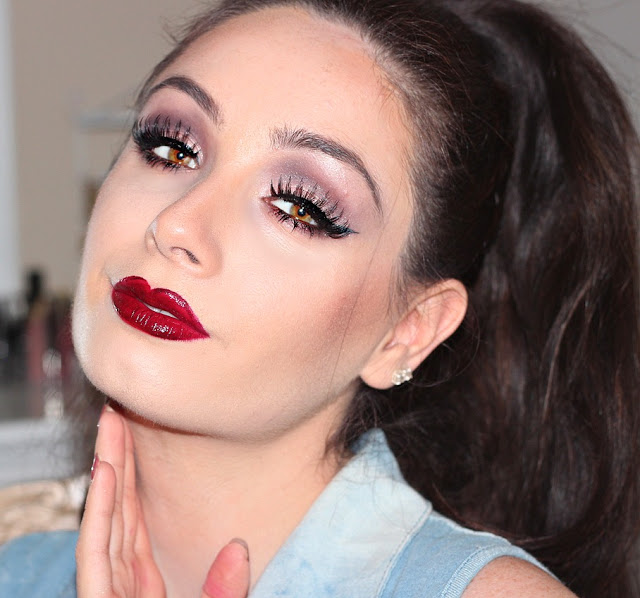 Hello my Beauties! 

Hope you all had a beautiful weekend! 🙂

I get asked a lot of questions daily, however some of these questions I continuously get asked more than others."Why is your skin so clear"", "How come you never break out?" and the answer is simple..well I think.

A: I use to ALWAYS break out
B: It's all about what products you use
C: It's all about what you eat.

To begin this list, you have to understand the importance of a great, quality driven products. 
There are so many products on the market today, that it becomes so hard to pick 1 ONLY, or even a FEW! 

As you may be able to tell recently, I love to try new products, new cleansers and creams..this way I see what the "hype" is all about and if they really work or not. 
I recently discovered "Goodness-Natural Beauty Lab"and it didn't take me long, to fall in love. 




I had tested out the products for only 2 weeks and immediately saw results. To be honest with you, I began using them as I had an allergic reaction to another cleanser (which I shall not name) and immediately Goodness helped my face feel restored, the itch was gone and the redness disappeared ( Thank god!)  
On top of that, my face was much more smoother, cleaner and soft! The cleanser comes with apple extract, chia seed, avocado and coconut oils. So it literally leaves you feeling clean, fresh and ready to take on the day.  
I tend to get very oily skin in the summer and quite dry flaky skin, during the winter. So, this creamy cleanser was the perfect balance for me! I used it every morning and night and felt a difference when I woke up. 

Along with the cleanser itself, I used the "Everyday morning moisturizer" to finish off the process. It has Chia Seed oil and is organic (that there made me fall in love instantly!)  I think they work great hand in hand, as they compliment each other well. 

Overall, I give this duo a strong 10 out of 10. Because if you are ever in need of products to keep your skin looking healthy, clean and feeling refreshed..this is the way to go (or in other words just a simply great cleanser.) 🙂

Have you ever tried this magical duo? What were your thoughts? Comment Below! 

Until next time, adore you all!

Love Lilian x
Love,