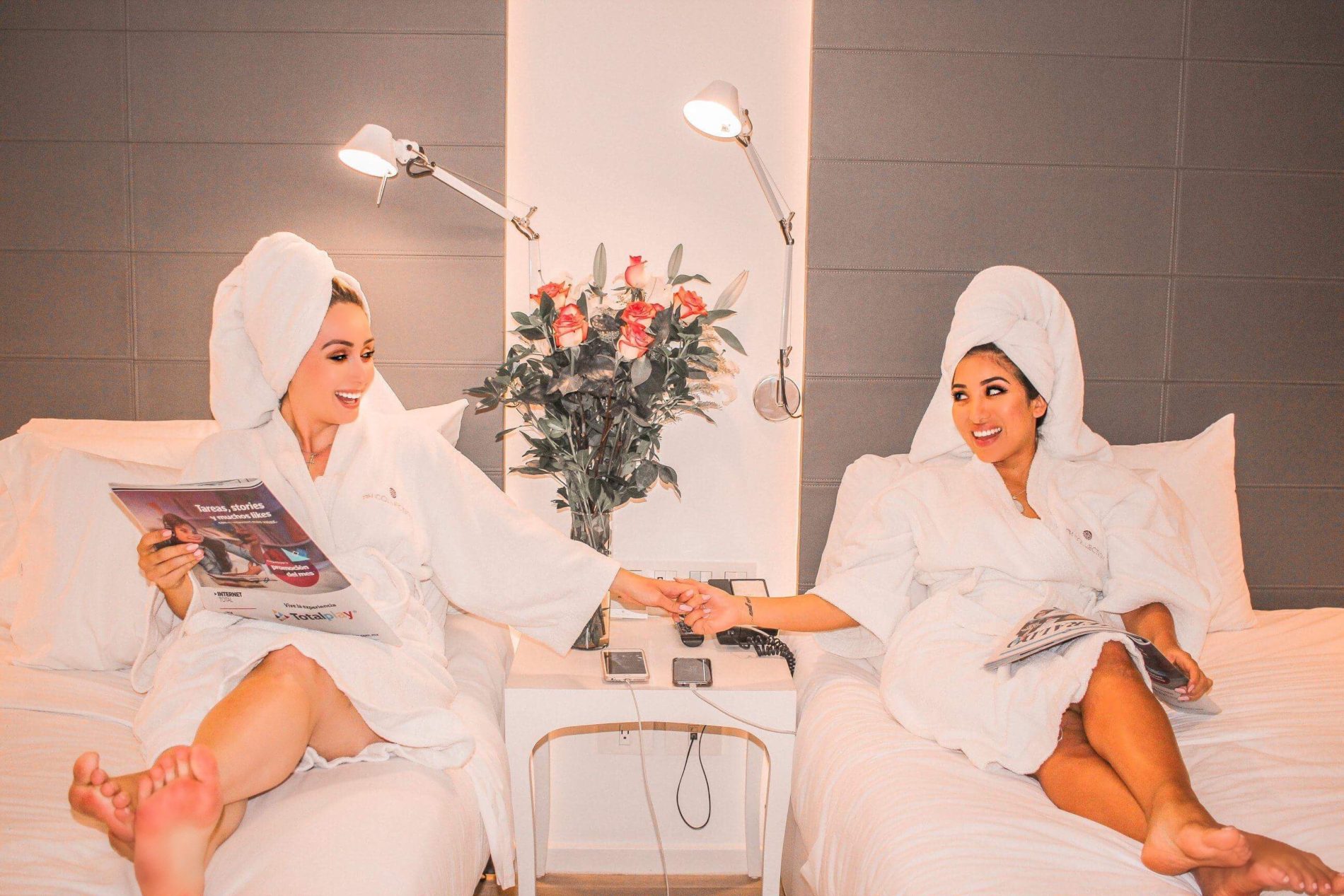 When I found out I had to travel to Mexico City for work, my priorities were to stay at a hotel that was in a great location, a space that was comfortable, chic, especially with great customer service, as I don't know the language.   I came across a beautiful hotel called The NH Collection Hotel and never looked back.
NH collection Mexico City Reforma, is one of its many hotels located all around the world in 13 countries and cities. From Argentina, to Chile, Belgium, Colombia, Italy and Mexico City, which is where we stayed.
Being this was my first time staying with them, I did not know what to expect at first. Once we arrived at the airport it took us about 30 minutes to get to our hotel. It was located in such a beautiful and safe suburb called Zona Rosa. The atmosphere was so colourful, full of life and culture.
Once we walked into the hotel, we were warmly greeted by the lovely staff and were taken up into our room on one of the top floors. Walking in, each room had a contemporary, chic look to it. It was so peaceful, serene and beautifully decorated. The hotel staff greeted me with a note thanking me for my stay there, with a box of chocolates, (which had to be eaten before I snapped the pic! haha)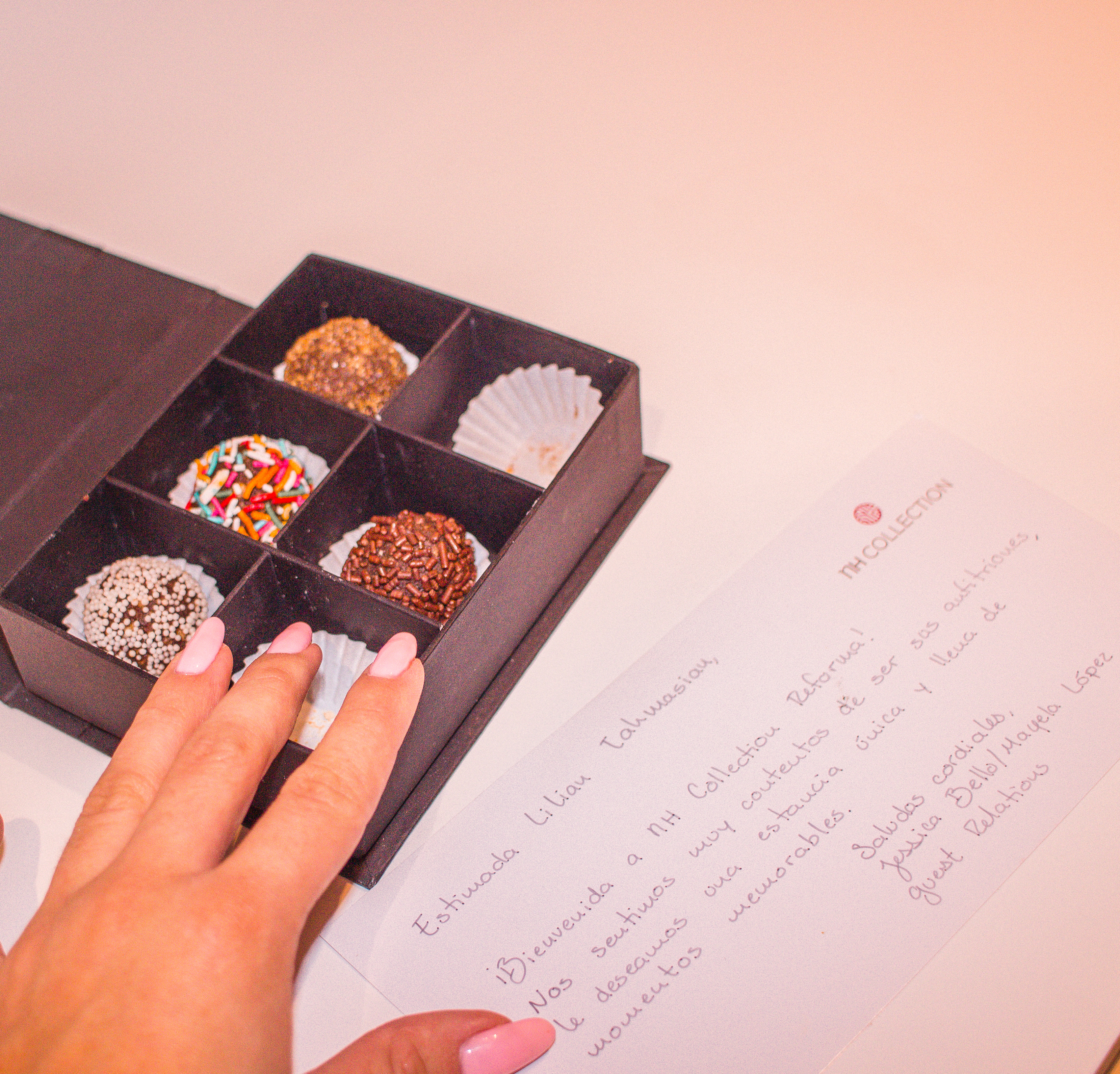 The views from the 16th floor was so incredibly breathtaking. The location of the hotel was set in the perfect area. Major monuments and landmarks were only a few minutes away from us and could be seen from our hotel. Iconic sights, including the Metropolitan cathedral, the Angel of Independence and the Monument to the Revolution were walking distances away. Once  the sun went down, beautiful music could be heard from the restaurants and bars surrounding us. It was the perfect sound to relax us and put us to sleep.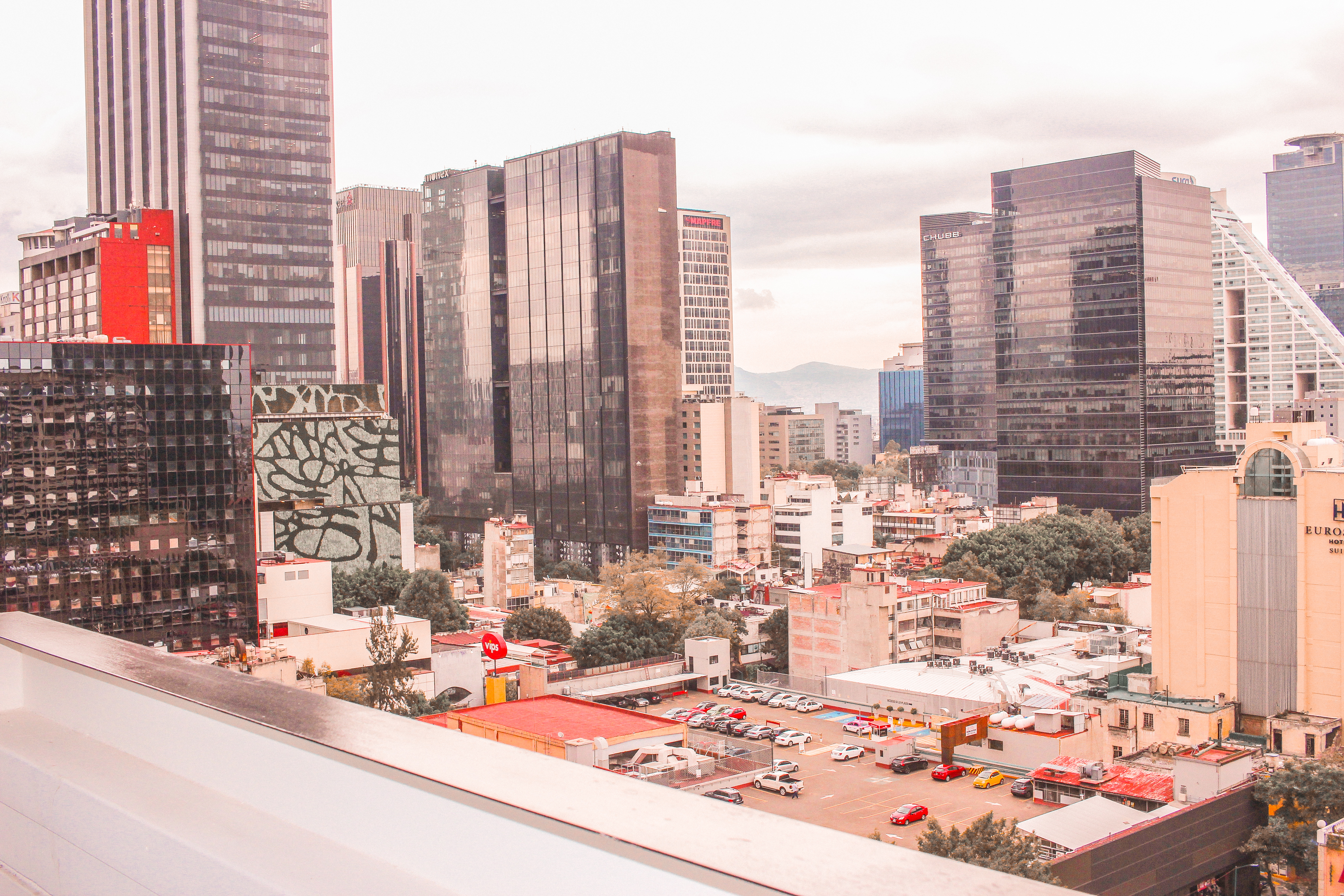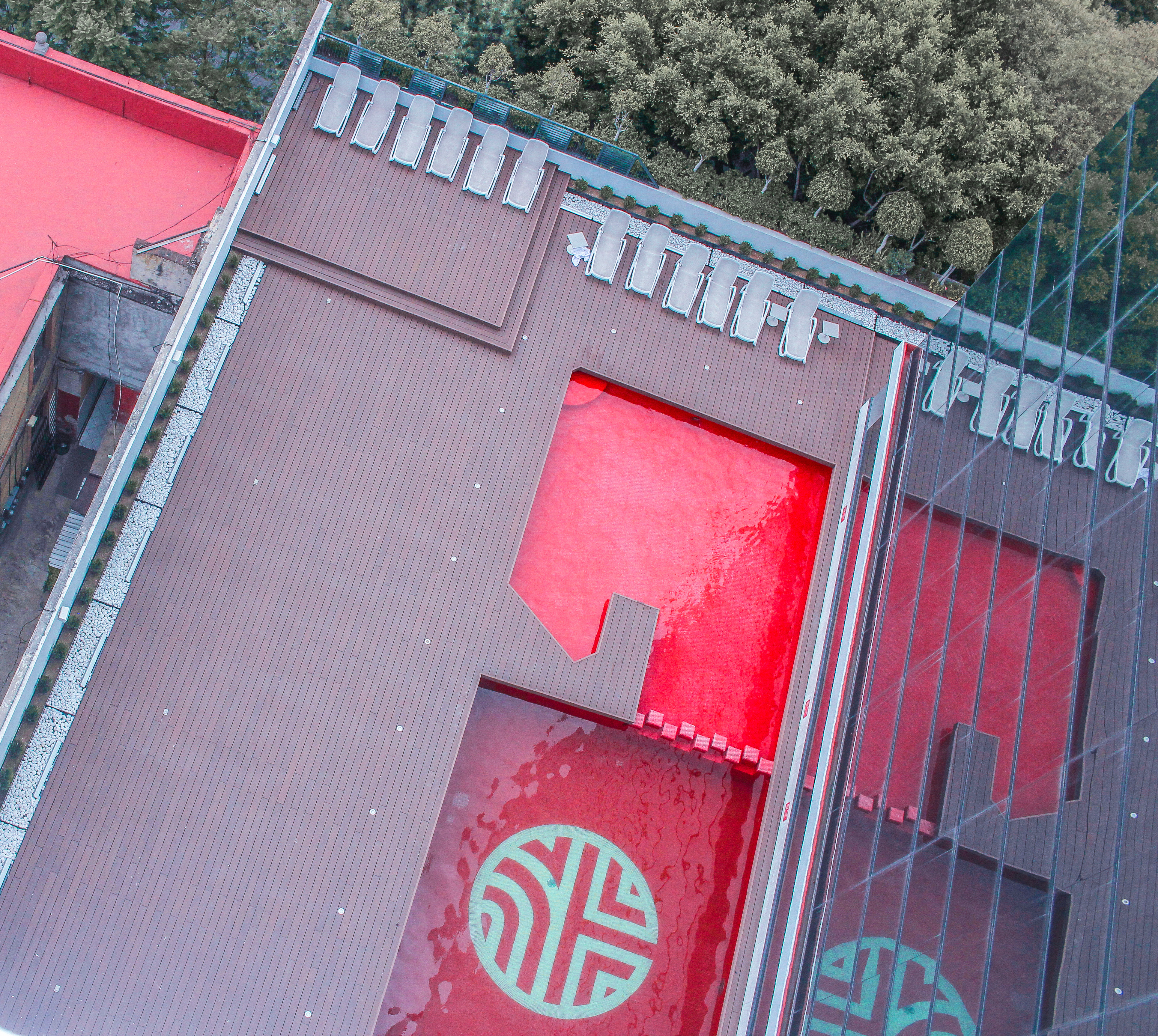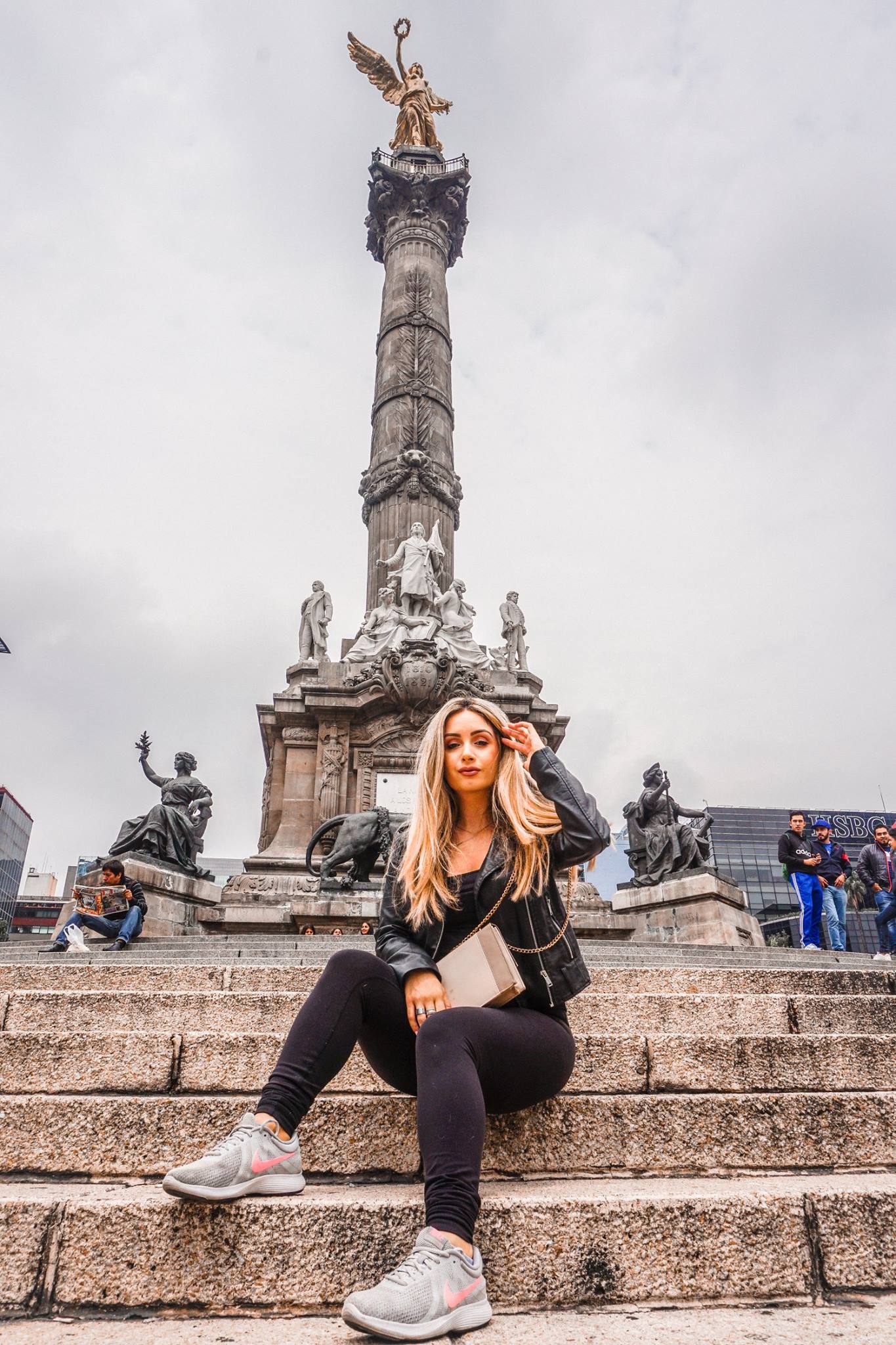 (The Angel of Independence and the Monument, which was a few minutes walking distance away from NH Collection)
With 306 sleek and minimalistic rooms to choose from, whether you're on a work trip, a honeymoon or a family holiday, picking your room and view is so easy with the NH Collection. With their signature bathrobe and slippers, a television and a Nespresso machine, you will start your day relaxed and on the right foot!
We were staying with the NH Collection for over 5 nights and found they had excellent standards when it came to comfort, customized services and  a greater attention to detail, when it came to anything we requested or needed. As I was there for work, I needed to continue filming and the hotel was so quite and peaceful, I never had issues with sounds. Everyone was such a delight to work with and so understanding. We used room service at all times of the night and they never failed to succeed. They offered delicious food on their menu, including burgers, massive wraps and hot chips, to healthy and organic dishes.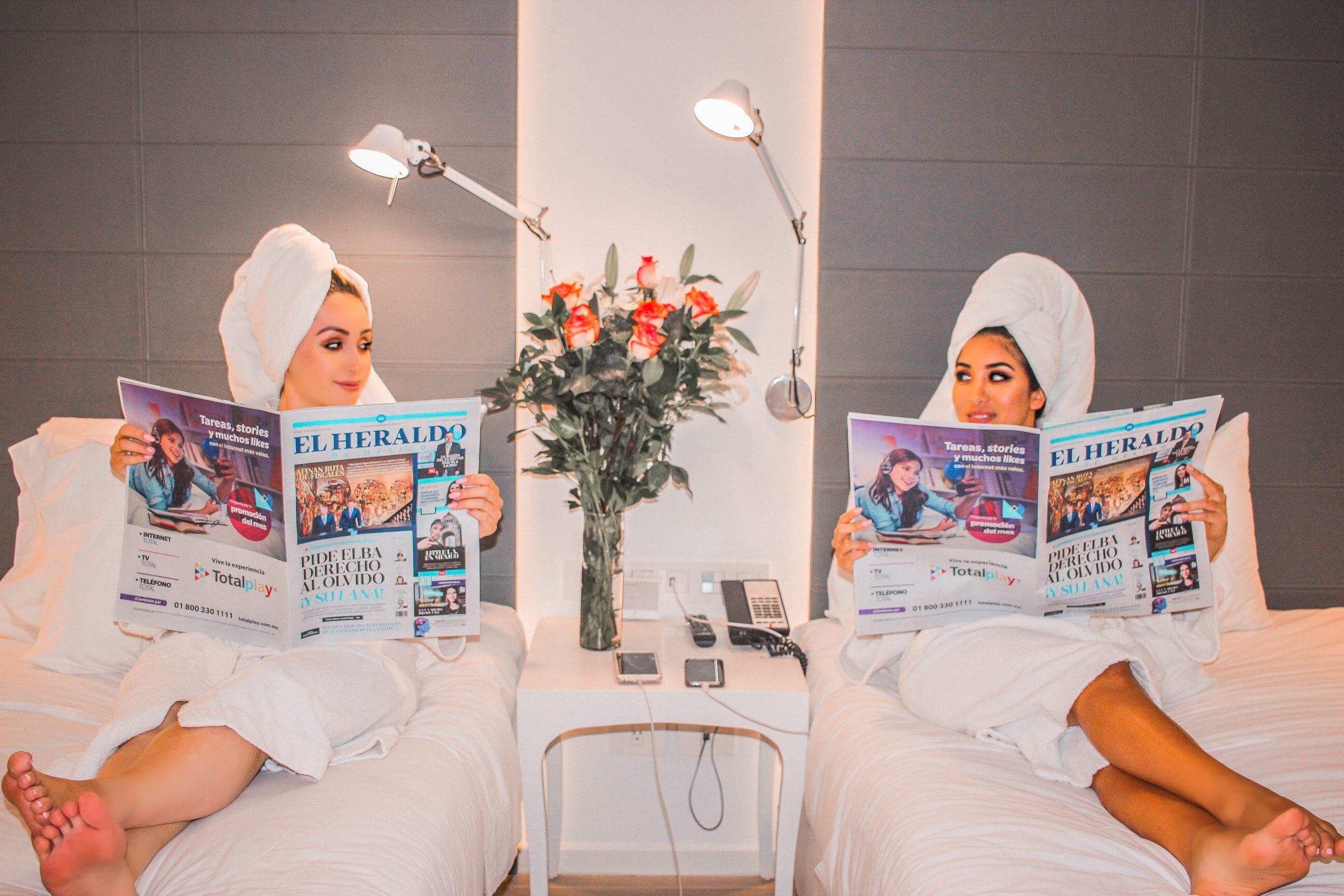 Each morning we woke up bright and early and enjoyed their complimentary breakfast buffet. What's crazy is that every time I heard "buffet", I thought of anything but healthy, fresh, organic and well crafted food. What NH Collection delivered left me so excited to wake up each morning and made me eager to continue staying with them, all around the world.
I had never experienced such a lavish breakfast buffet before! From customized eggs, to pancakes, fresh and organic fruit, to customized smoothies and pastries, the list went on and it was never ending. Food was available to anyone, of any health circumstances, at no extra cost! They really took into consideration everyones health needs and catered to all. It was evident that they made their customers health, their number 1 priority.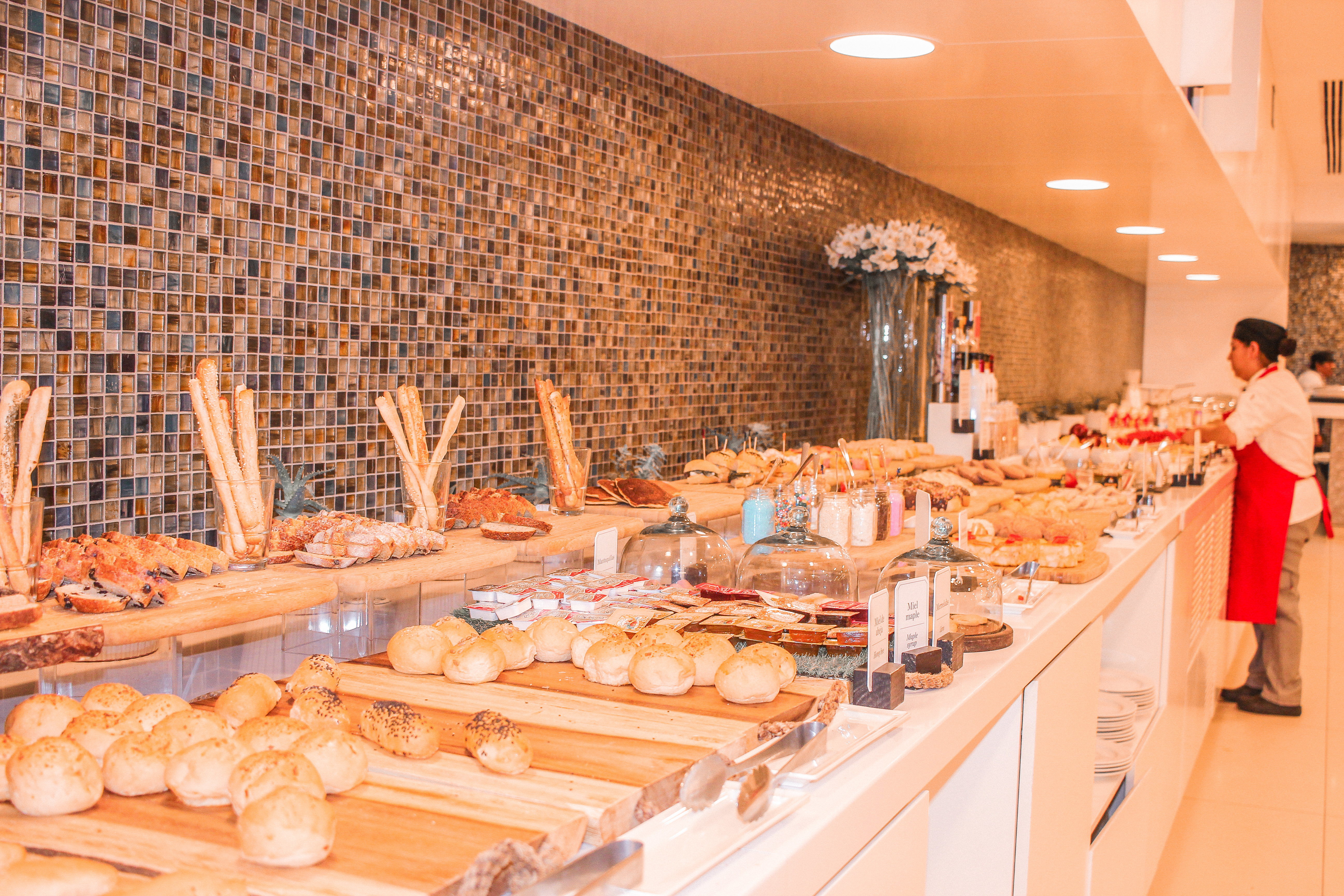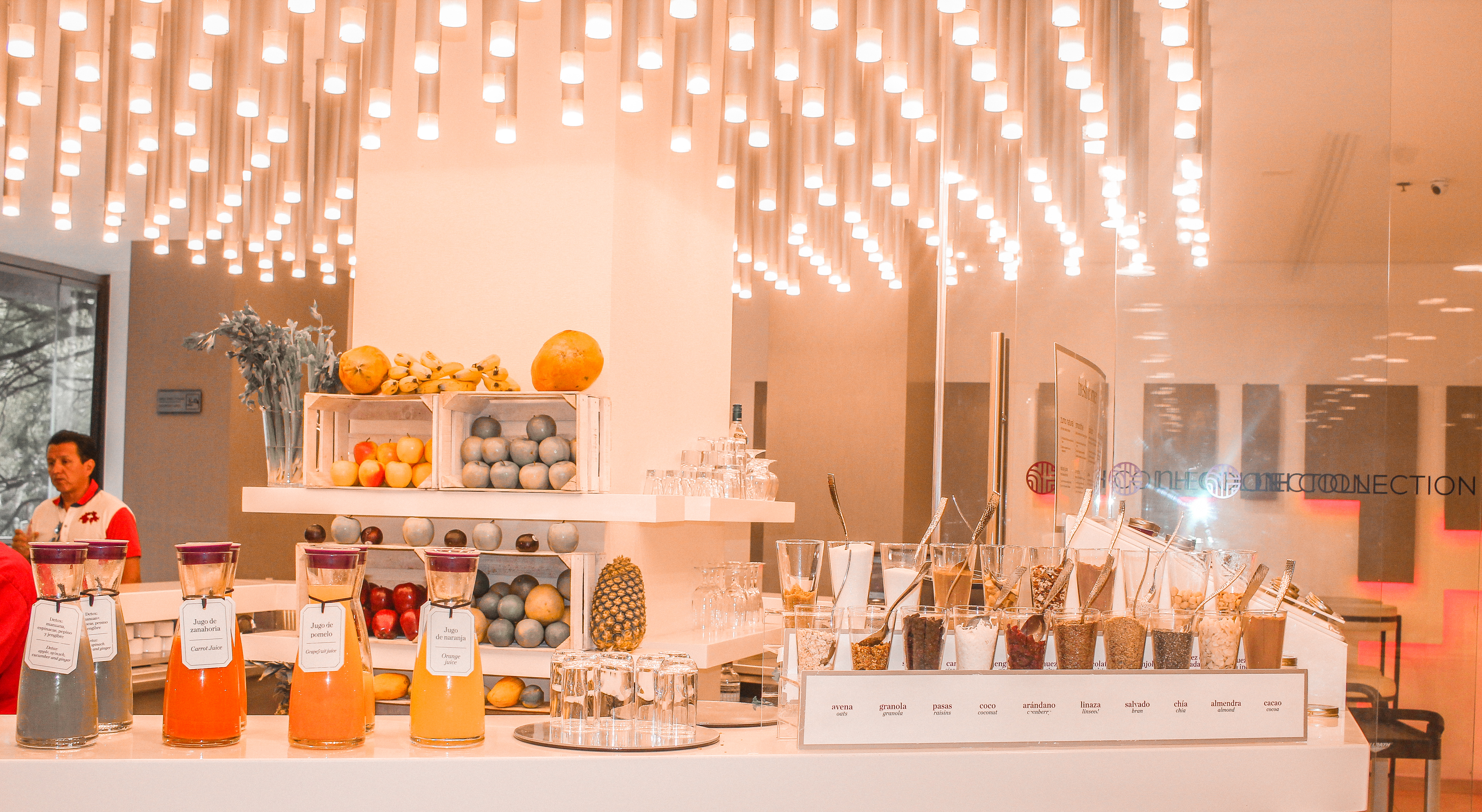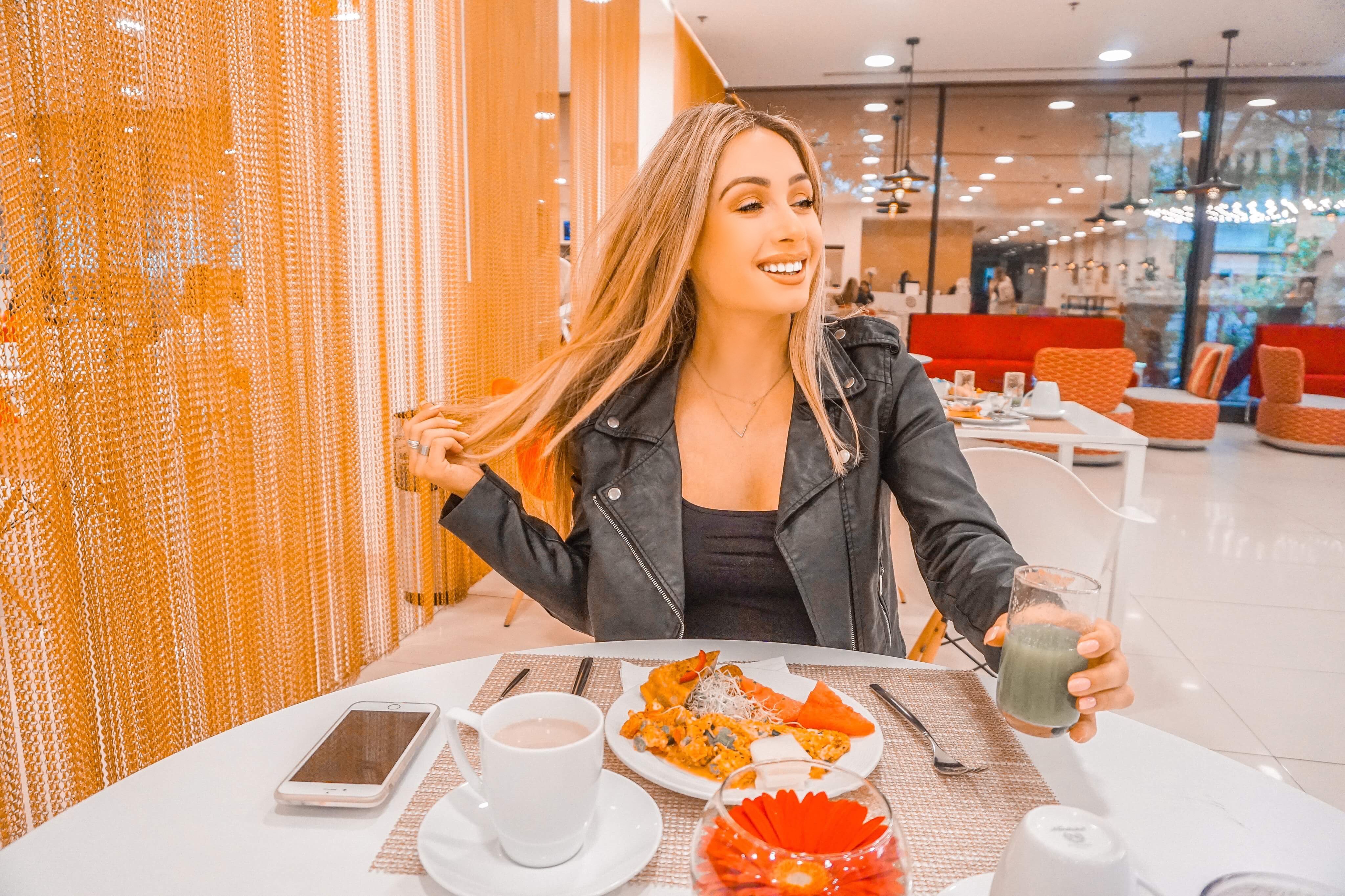 (The NH Collection hotels breakfast buffet as seen above)
The hotel services also included a fully equipped gym  (which was open 24/7), a massive gorgeous swimming pool with a terrace, a wellness spa and wifi availability, to name a few of their great services. With the booking price being affordable, this allowed us to explore the city to a greater extent and come back to our beautiful hotel in the evening. All these services provided us with a luxurious, personalized stay and added a whole other beautiful dimension to our trip.  I was able to continue my online meetings and work in peace. I never missed an email or conference call with their wifi and for that I'm thankful!
Even the hotel's housekeeping went above and beyond, cleaning and tidying our room every day. We would come back from a meeting, or a day full of sight seeing, to find our room spotless clean, impeccably fresh and organized. The staff in the lobby and foyer always made sure we were well taken care of and always asked if extra help was needed or wanted. We were blown away with their services and kindness, at all times of day.
Sometimes when we were rushing, the hotel would offer to help us get a taxi or shuttle to wherever we needed to be. They had set prices set up on the window of the hotel, which ensured us we were paying fair charges to the taxis and shuttles.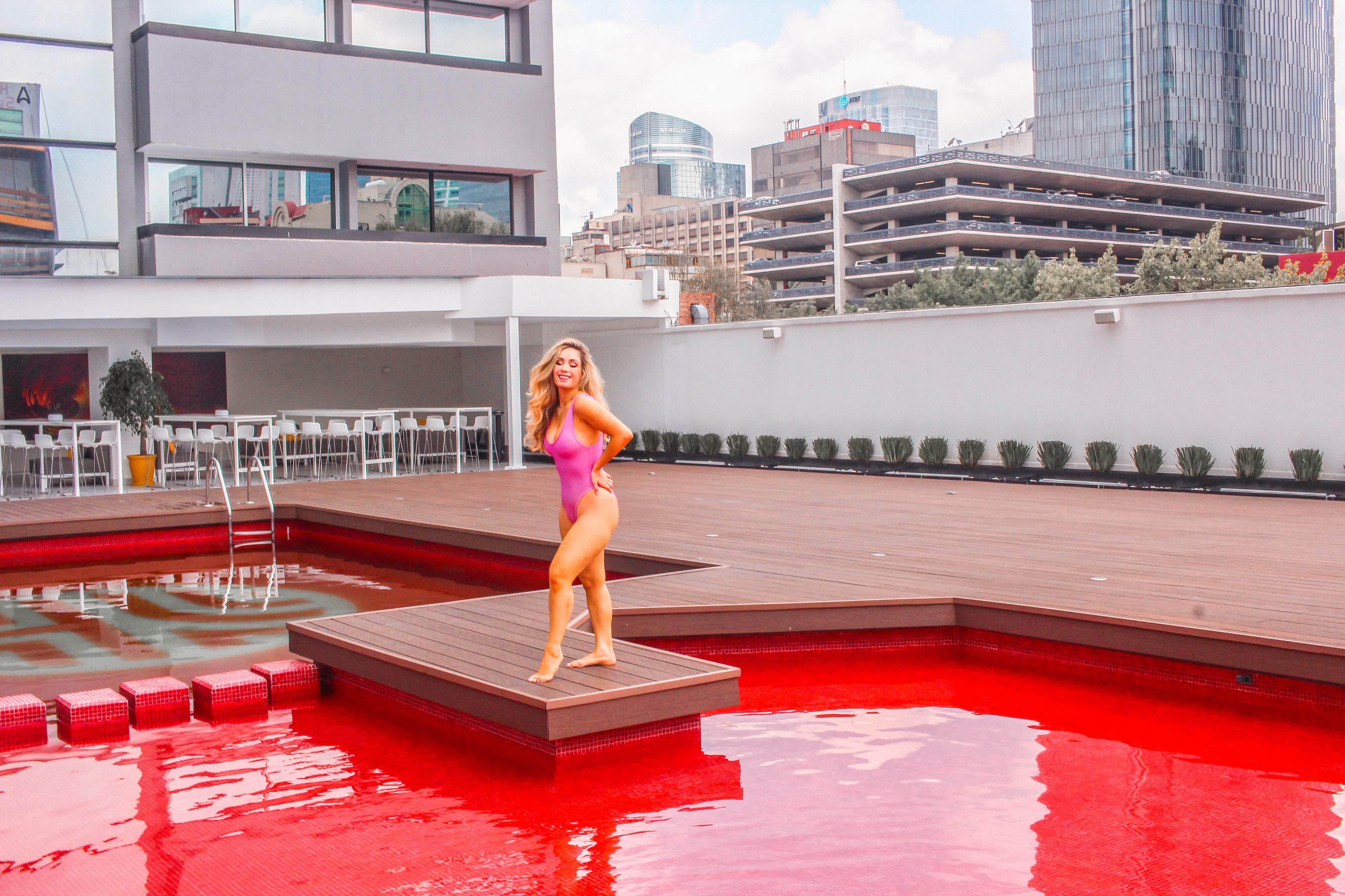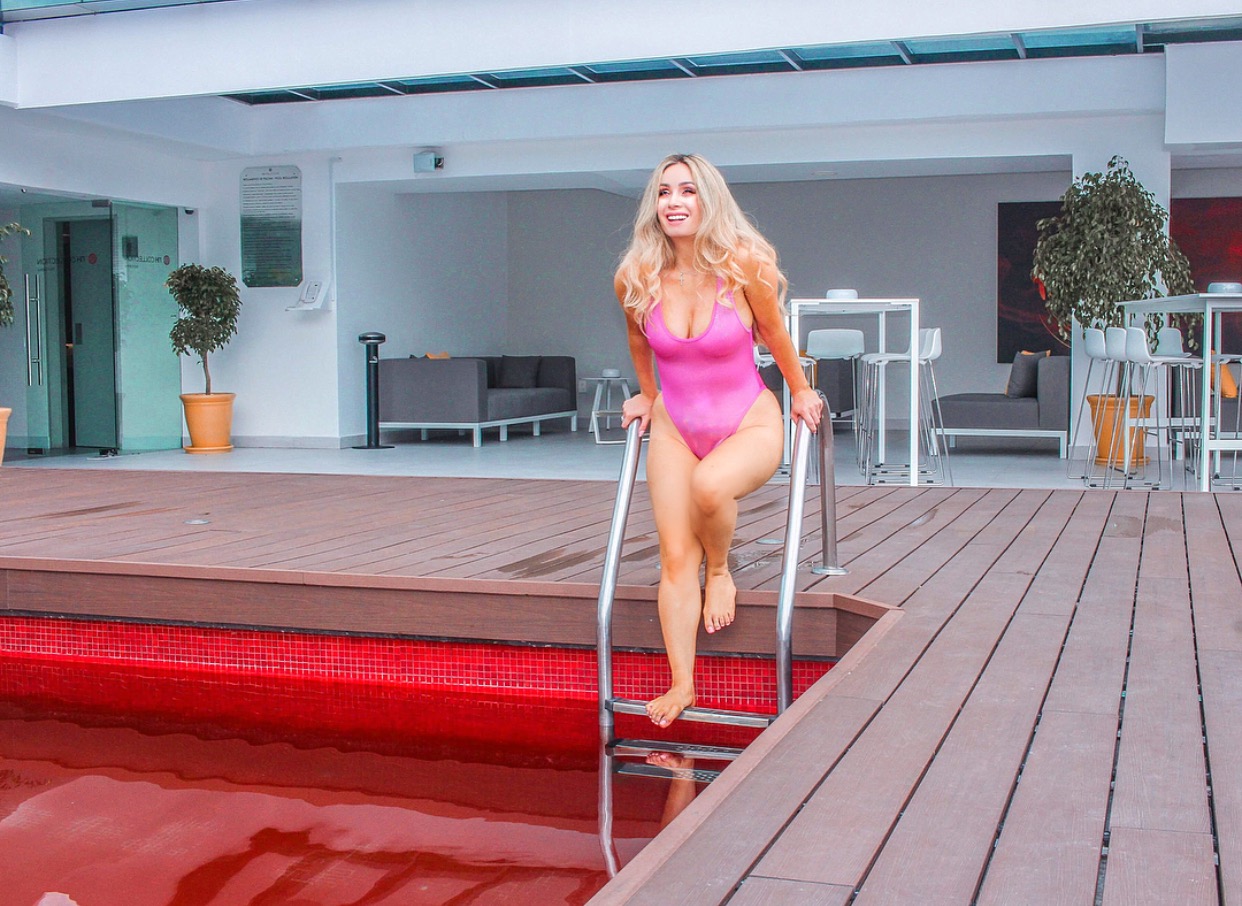 (The NH Collection Hotel pool and terrace above)
Overall, I would give The NH Collection hotel a BIG 5 out of 5 stars! They exceeded my expectations and helped me create a beautiful journey here in Mexico City!  Their kindness and unmatchable work ethic enabled us to explore Mexico City and come back in the evening with comfort and positivity. Their  5 star help will aways be remembered. I will forever be grateful for my stay in Mexico, because of The NH Collection. We truly had an unforgettable experience.
So, Thank You.
You can find more information on NH Collection Mexico City Reforma HERE or give them a call on Reservations: +44 203 4998 271 Tel.: +52 55 52289928
Love,