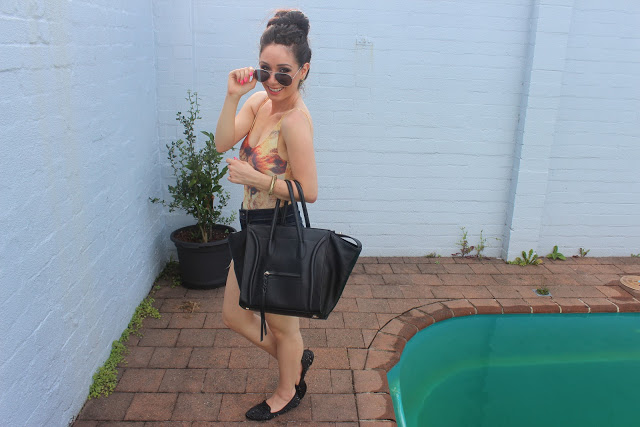 Happy Thursday my Loves! 

I get asked a lot of questions on my Channel and Facebook page daily. One of the things I get asked often is what type of bag I use and what I carry inside it.

Therefore, I decided to film a video on my "Handbag Beauty Essentials". I also, included a GIVEAWAY on the bag I carry, which is the Whitney Cowhide Leather Bag from BagInc !!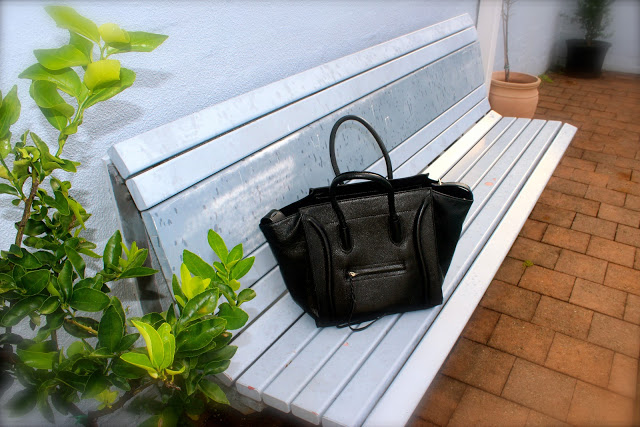 These are my TOP Beauty & Handbag Essentials to carry:

1: Wallet (lets hope!)

2: Deodorant! Very important 🙂 Nice smelling lotion/Body Mist

3: Water

4: Gum

5: Panadol (incase of emergencies) 

6: Sunglasses

7:Keys

8: A diary/Organizer-Mines from Typo-absalutley adore their colours! 

9: A Long lasting Finishing Powder- I'm currently loving the "Rimmel Long lasting finish mineral Powder", goes on amazing, from Fashion Addict! 



10: Bobby Pins/Hair elastic

11: Perfumed moisturizer 

12: Small/compact perfumes. I'm absolutely loving the Prada Luna Rossa Fragrance.
It has a beautiful fresh smell, with a mist of lavender. 

13: Hand Cream!! If you have watched my previous videos, you'd know my obsession with the MOR Marshmallow hand cream! 




14: Blistex Lip balm

15: Lanolips Lip ointment  -Works like a charm for multiple purposes! Is packaged beautifully too 🙂 


WIN WHITNEY Leather Cowhide Bag! 🙂
BAG GIVEAWAY RULES 

Giveaway Rules:

1: Subscribe to my Channel

2: Like BAGINC on Facebook:https://www.facebook.com/OriginalBagi…

3: Follow BAGINC on Twitter: https://twitter.com/bagincbags

4: Subscriber to BAGINC's YouTube Channel:https://www.youtube.com/user/OriginalB…

5: And leave a comment below letting me know you've entered! : ) 

Giveaway Closes: 10th March closes!! 
GOOD LUCK LOVES X

In my video below , I am wearing the beautiful tiger swimsuit from Romwe, alongside my denim high waisted shorts from Abercombie 🙂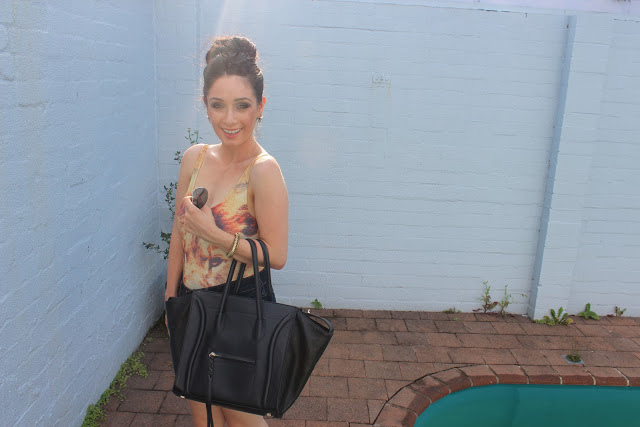 Until Next time I love & ADORE you all!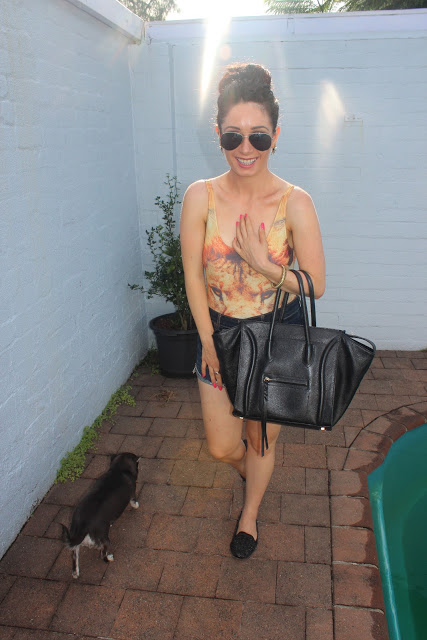 KEEP SMILING

Love Lilian x 



Love,