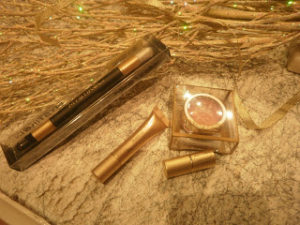 It's one of those Sundays, I've grown up loving and its 3 days away.
As a child, each year on Mother's Day, my younger sister and I would make my mum breakfast in bed and wrap up toys that we had (pretending we bought them) or old stuff in the house, pretending they were new! Haha …and just quietly my mum always went along with it 😉 trooper she is!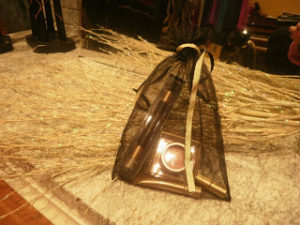 Now that I'm 21, as much as it would be a cute idea…I actually ended up getting her real gifts with my sister this time =] A few of them she had hinted and the rest she just needed.
Although one thing I came across as one of the cutest gift ideas, was the "Jane Irendale's" Gift  Pack. So cutely packaged and thought of.
It came with eyeliner, a thickening and lengthening Mascara, Gold Dust and a lip plumper….cute, compact and brilliant!
What are your plans for Mother's Day…buying gifts or wrapping up old ones..Like I use to do?! Haha 
HAPPY MOTHER'S DAY TO ALL THE MOTHERS IN THE WORLD. 
Love,