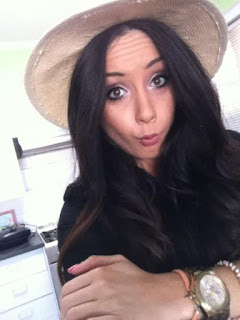 It's currently 11:08pm May the 13th, as I type this..In about 40 minutes, I will be turning 22. No , I never thought I'd be sitting down blogging right before my birthday, but earlier this morning I wrote this in my diary and I thought I'd share the 21 reasons I loved being 21 =] 
1: I got to grow, not only as a person, although I got to explore different ideas, theories and thoughts
2: For my 21st I saved my own money and travelled to New York, LA and Vegas with my mummy and best friend
3: I lost a few friends, although I gained a few more
4: I was taught to appreciate the smaller things in life, to enjoy the seconds in between
5: In a few weeks time, I will be graduating from University, in my BA in Media
6: To follow up on Number 5…I fell in love with University…<– Blew my mind away too 
7:

 

Each day I grow closer to those I love, to those who surround me.
8: I have become wiser in the sense, that I know working hard…Will get you places
9: I have engraved in my soul, to keep on Smiling, no matter what life throws at you…You can do
10: I was sent to Mercedes Benz Fashion Week, front row…To Blog, write and Review
11: YouTube allowed me to learn and appreciate the places all over the world and to meet amazing people; I would never have met if it wasn't for my channel 
12:

 

Being 21 has allowed me to grow up, although still have the feelings of an inner child at times
13: I loved the fact that I grew closer to my sister
14: It still seems crazy…that I not only met Zayn and Harry, but I spent a few hours with them dancing and speaking 
15: I love the fact that I want to continue on with studying and get my Masters
16: I have learnt to love the changes made in life, some deliberately and some surprisingly 
17: I have continued to pray…Daily
18: My faith and trust in God has remained strong…If not, stronger
19: I have learnt that life is given to us, as a blank canvas…It is what you make of it..And that NOTHING is impossible.
20: I have become stronger and wiser
21: I will continue to stay positive, focused..To Smile and to Love. 
Adore you all from the bottom of my heart
Keep Smiling
Love Lilian x
Love,