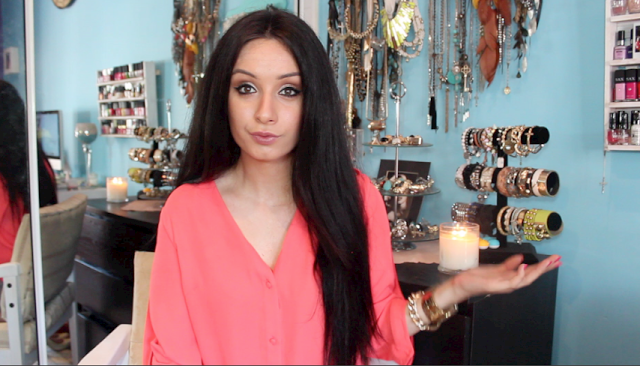 ♡ ♡ ♡
If you know me, you'd know I adore switching up my style and accessories, depending on my mood, current trends and the weather! So I decided to film another "Haul" video. This time I included a variety of items I had recently bought.Therefore it became my official first "Collective Haul" on Beauty and  Fashion; This also included a few decorative pieces! 🙂
 
I cannot seem to keep myself away from Romwe, Oasap and Purple Ginger when it comes to online style. Although when it comes to Beauty, I have been loving purchasing bulk makeup items and beauty products from Beautyjoint.com

From Romwe I found the perfect denim studded vest online! With the most dainty and feminine looking lace leotard. Wearing this, instantly makes me feel not only chic and stylish..yet very "beyonce" like..and powerful, I must add! 

Furthermore, I was in need of leather tights, as the ones I tend to wear have literally been worn out! So I decided to purchase the Oasap wet looking faux leather tights! They're comfortable, stretchy and they tend to hug you in all the right places 🙂 

You can watch my "Collective Haul" video here to see all the items in depth! x 

When it comes to makeup, I can't seem to go wrong with beautyjoint.com
Their products are so amazing, great in quality and cheap!
Living in Australia, your favorite makeup brands may get expensive, or hard to find, although with the power of online..this is magically solved 😉 

From my elf 11 piece brush set, to the Milani beautiful pigmented eyeshadow colors and the Sally Hansen Hair Remover Wax Strip Kit, I have never been so satisfied with a  bulk purchase before!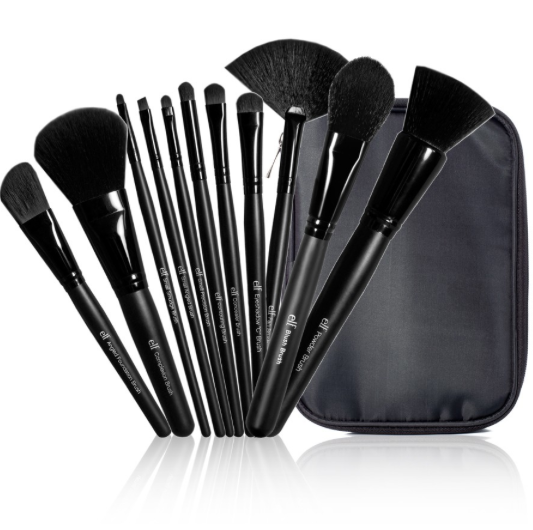 I received my shipment so quickly and safely, that I was a tad shocked at first. 
I can't seem to put down my elf brown cream eye liner either! You can see how I used these products with the look i'm wearing in this video 🙂  By entering the Discount Code: "BUTTERFLII" on BeautyJoint, you can get a great discount on already cheap items 🙂 



When it comes to decorating my room, the house ..etc..if you ask anyone around me, they'd instantly tell you not only am I OCD when it comes to being clean and neat, although I seem to have an issue with how my room is styled, how it smells and is perceived.
I came across this beautiful smelling "Kyoto" candle from Glasshouse Fragrances and not only did I fall in love with the candle and the scent itself, yet I fell in love with the love story behind it!

 "Kyoto is the scent of an untold story of the forbidden lust and love between an emperor and a common girl. It is brought to life by Kyoto's sensual blend of camellia, lotus and amber for a truly sacred experience."
– Nicole Eckels, Creative Directo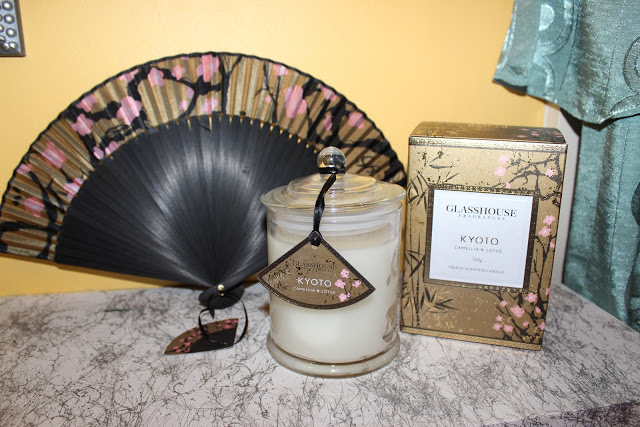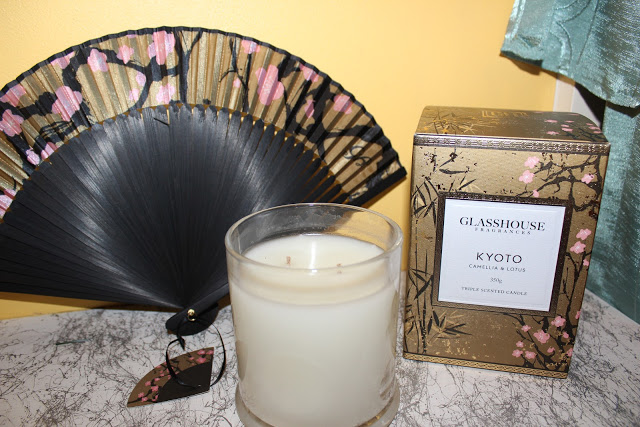 Guys if you're reading..It may be the cutest/ perfect gift for Valentine's Day! 😉 
Also, visit Glasshouse Fragrances from February 1st to the 28th 2013 to see the "Love Story" in action and you can also win over $1200 worth of Glasshouse products 🙂 
Good Luck! x 
Hope you enjoy my video <3 
Adore you all..Keep Smiling
Love Lilian x 
Love,