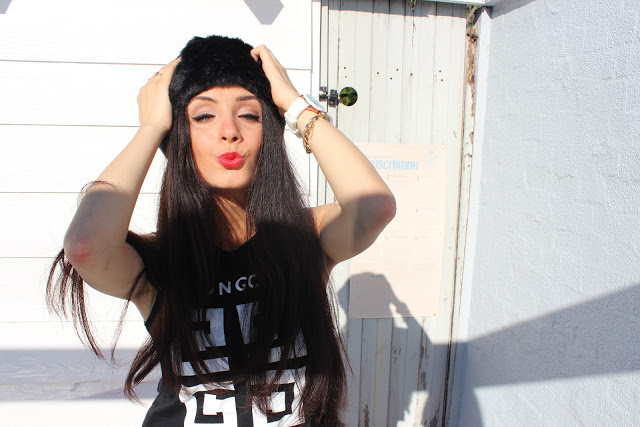 Hello Hello Loves!
I feel like it has been a while since I've blogged and I have missed sitting down and simply writing my thoughts, ideas and reviews!
Since I started my Masters at University, my life has been a tad more crazier, although as I always say..it's all worth it! 
Beginning with my first Favourite, it would have to be the lovely Creamy "Glam Lipstick in shade "Shine Cherry-01" from Scandal Cosmetics. It has such a creamy, soft texture, that I think it's well appropriate and suitable for even beginners.  Just adding a little of the lipstick onto a makeup look, can really vamp up the look!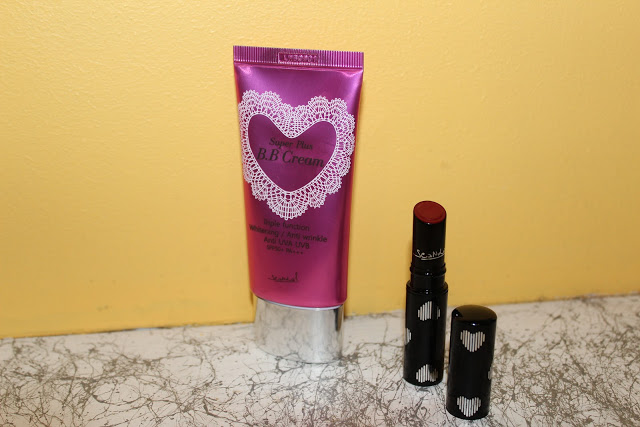 Other Favourites would have to be the Glam by Manicare lashes, that I have been using for the past years for my dance concerts. They go on so well and stay put, quiet firm! I use them for concerts that last up to 4-5 hours and they never peel off, fall off..etc (Thank God! ) 
I recently discovered the Michael Todd Organic Skin care line online and thought I'd review the brand. After using their products, my skin almost automatically cleared in a major form. 
The cleaners work so well, as they aren't harsh, although they get the job done!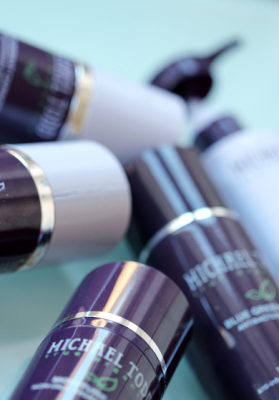 One of the most "fun" beauty products I have ever tried, would have to be the BYS Glitter pots, from Fashion Addict.
 SO QUICK, EASY AND LOVELY TO USE. I used it in a rush (as I was running late to a concert) yet they went on so neatly and lasted for a week!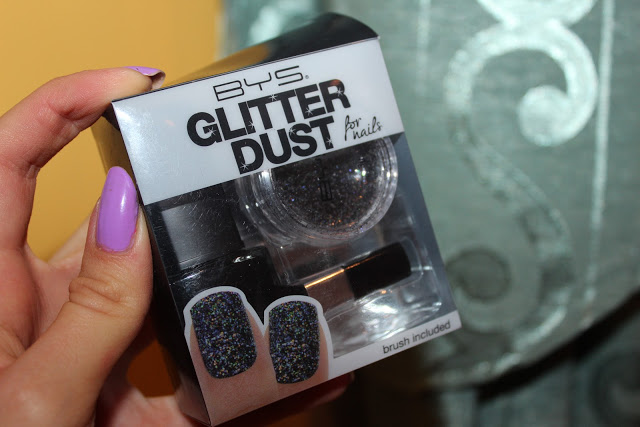 The amount of compliments I receive on this product surprises me.  I rarely rate a product 10 out of 10..although for this one.. you guessed, I would give it a 20, out of 10 if I could. Yep that good. 
It allows my lashes to look quite long, yet nowhere near clumpy. Give it a try if you can..Thank me later 😉


Moving onto Fashion Faves! ♡

When I saw these pieces on Romwe, I had to have it!
It takes a while for me to wear something I don't normally, although once I love it..It's hard for me to take off! These pants and short t-shirt went so well together. its comfortable, yet has style to it.
i decided to create a little "unique" aspect to the outfit and wear it with this lovely headpiece from Designer Duchess! It worked so well and gave it that something extra different, Which I love.
I would love to hear your thoughts on it..Comment below! : )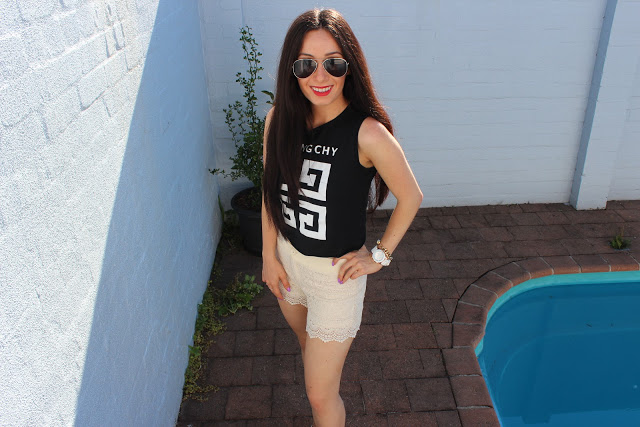 I also became a fan of this lovely beige dress from Sheinside. Absolutely perfect for Winter! With Boots and black stockings..its like you have a Gossip Girl wardrobe! 😉
The material is also quite thick, therefore perfect for the Winter time!


Accessory wise, I teamed up my first outfit with a lovely dainty bracelet from Brinkle and a chic white watch from OhGeeboutique. I must say this is a favorite combination of mine! White on White <3
I also added sparkly to the look with 2 beautiful rings from  Vancaro. Jeweled with diamonds  and the word "Love", who wouldn't fall in love with these two?!
They don't tarnish and sparkly no matter what..It's absolute Love!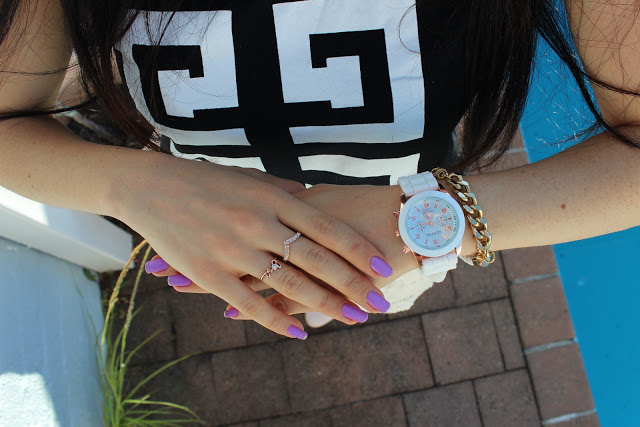 Home Decor' ♡

If you know me, you'd know I'm obsessed with interior decorating and home care.
I added this lovely Makeup Box addition to my previously owned MakeupBox. Its funny what a HUGE difference a 4 drawer Makeupbox can make. All my makeup now sites organized between the whole compartment. What I love most about it, is its clear look. It allows everything to become easier to find. So chic, stylish, yet neat. Its a lovely addition to any room!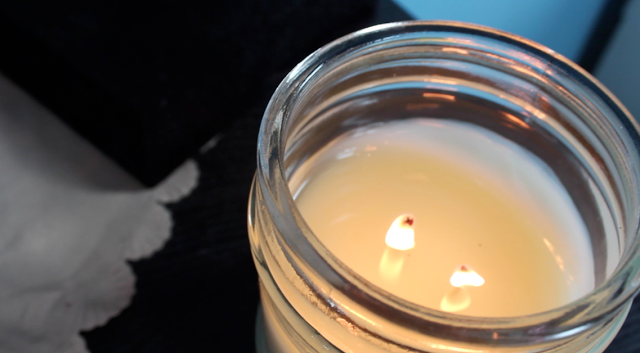 With that..I had to include some sort of candle in my Favourites video..haha
So this time I went with the most yummy smelling candle of all time. The Circa "Cafe Collection-Raisin toast" Candle. The scent so strong and delicious, it honestly allows the entire house smelling like a lovely breakfast!




Hope you enjoyed my Favourites for March 2013 🙂

Comment below if you have ever tried any of these Favourites, I will love to hear your thoughts!

Love always ..Lilian x

Keep Smiling!




Love,