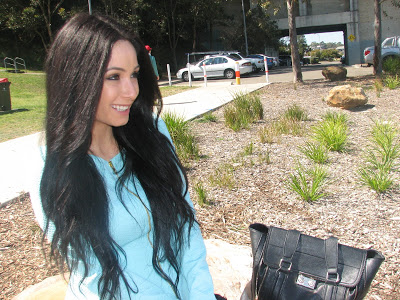 Happy Friday my loves! 
I have been so busy with Graduating from University, packing for LA and working, that I legitimately could have promised today was Thursday…or even Wednesday, until my mother broke the news that it was in fact actually Friday! haha 
If you are a subscriber of my YouTube channel, you would have seen that I uploaded a "Current Trends" video not long ago; I absolutely loved shooting the first one, and since I got a lot of comments to create another video, I decided to incorporate the beauty of pastel and neon's in a "Current Trends" video on my channel.
Pastel pieces have been a statement pieces to have in your wardrobe, along with neon ones, for the past few months now. Whether it's a bag, clothing item or jewelry piece, they're a great way to spice up an outfit, add colour, texture and uniqueness 
Below are a few outfits I put together for different occasions. From casual to a more chic, formal look..I hope you enjoy them !

 

Adore you all.
In my First Outfit I'm wearing:
A Pastel Blue peplum shirt from a boutique in Sydney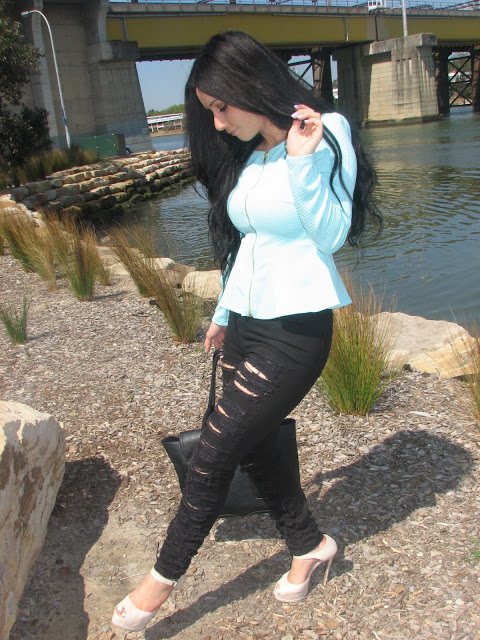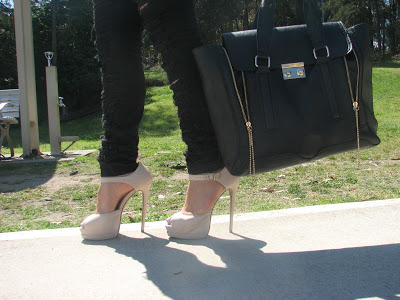 My second outfit is a dressier look.
My dress if from Frockaholics
I'm wearing my Gold Guess watch, with accessories from Diva!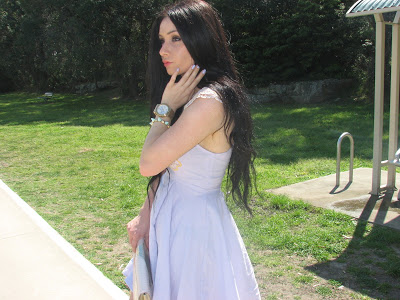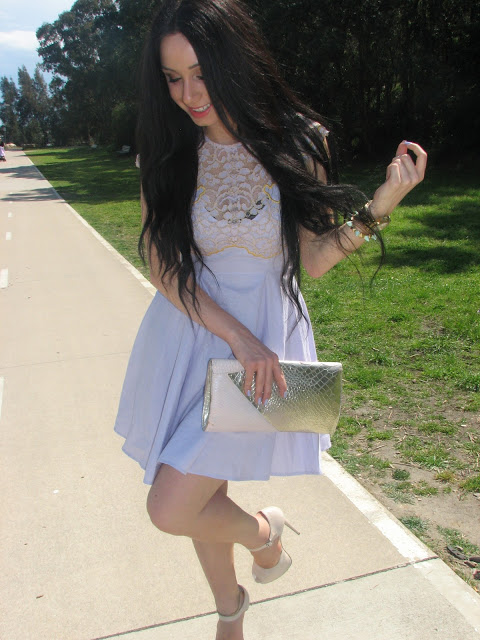 Third Outfit:
 Neon Pink necklace from Midas Touch & Co
Pale Pink blazer from Oasap
Black/White pants from Koogul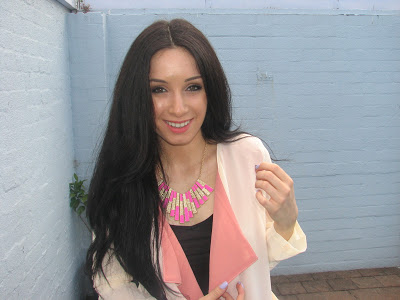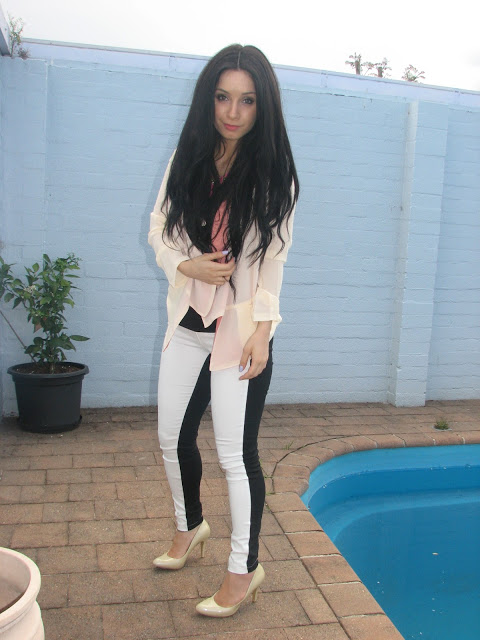 Fourth Outfit:
Black High-Low dress from Flaunt
Neon yellow bracelet from Midas Touch & Co
Black tote from Condura
Neon Belt from Glassons x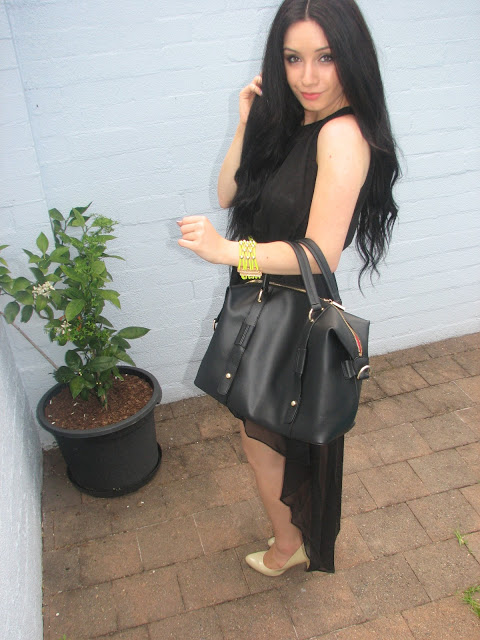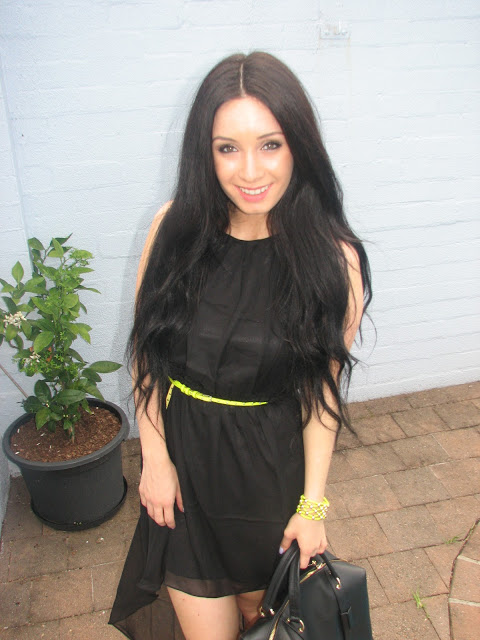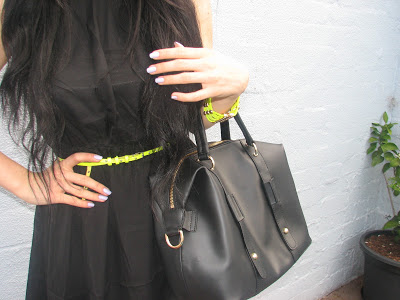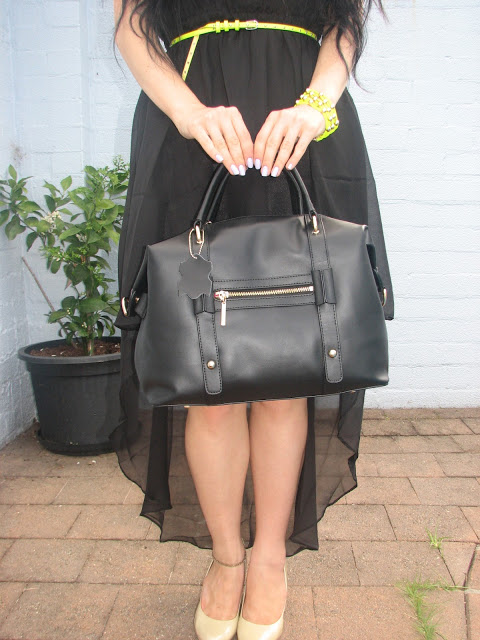 Last Outfit:
 Pink Blazer from Koogul
Yellow sleeveless blouse from Romwe Clothing
& High waisted brown lace shorts from Necessary Clothing
Gold cuff and accessories from CNS Fashion.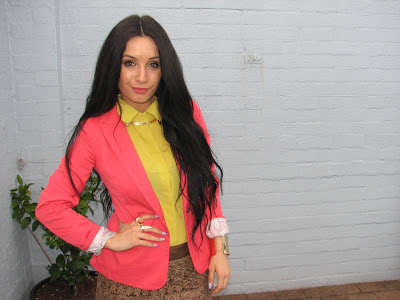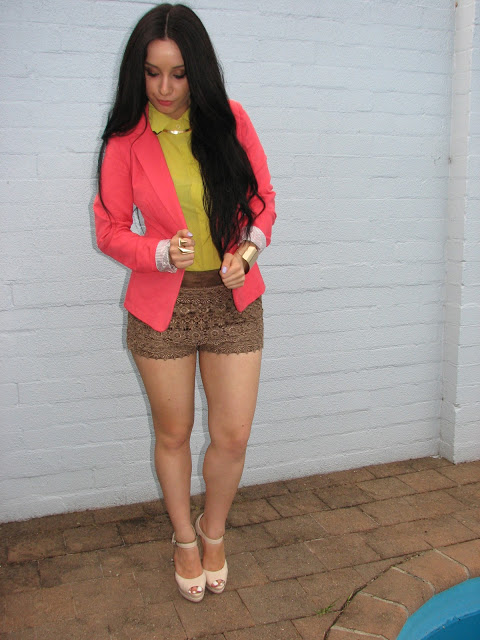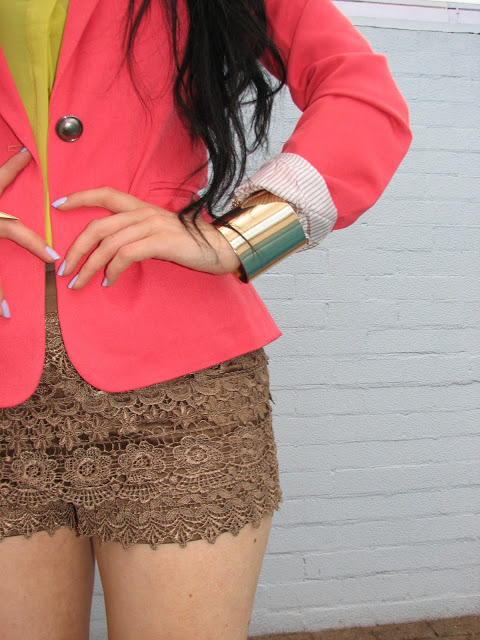 Keep Smiling, Love Lilian x
Love,