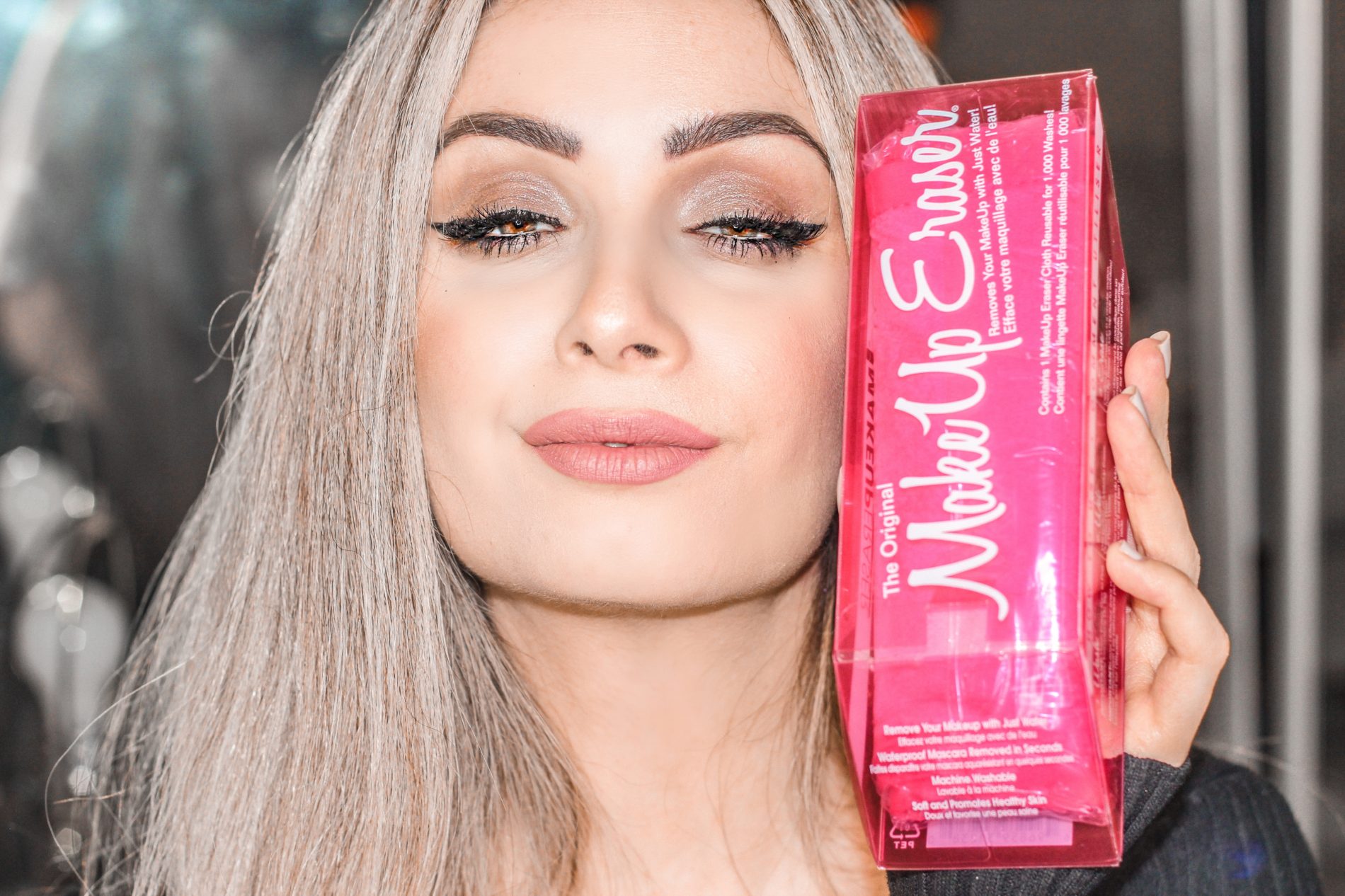 Can you believe 2018 officially ended? When did our days get shorter? How did time begin to go faster?
I remember when I was 6 and in Kindergarten and would count the days, hours and minutes I had left in school. It seemed there was always "forever" left, no matter what I did. Now, it seems as if we're running and running to save time, to pause it and stop it forever. Yet nothing seems to be working.
I've done a few tasks to prepare myself for the New Year and yet, I feel like I could always do more. There are so many important things you can do to save time for yourself and help your daily routine flow more. One of them, (which I'm sure we can all relate to), is our daily nighttime routine.
As much as we try to quickly take off our makeup, or skip it instead (which is extremely bad), we can still save a lot of time doing this and doing it the right way.
My sister began taking this pink little piece of cloth with her wherever she went. To San Diego and back, every time she would commute, this pink cloth would follow her and at first I never really asked her what she used it for, or what it even was. However once I began paying attention to her daily routine, I realized she was religiously using it to remove her makeup every single day and even "clean up" and almost edit her makeup in real life, when applying it, every single morning.
I was intrigued at why she would make a fuss when it wasn't with her, or if God forbid, it was misplaced and lost. So I began to give it a try. Now the issue with my makeup removal is, is that because I wear fake lashes time to time, my makeup removal process can be a bit more difficult, as the glue doesn't come off as easy. However when I began wetting the makeup remover and creating a damp like cloth, removal was almost scary easy. I kept checking the cloth to see if makeup even came off, as it was almost hard to believe it was that easy to erase it. It's crazy how a cloth can get rid of so many products, where one may need to use 4-5 different brands in order to do so. The Makeup Eraser even lasts for 3-5 years, which is a HUGE plus!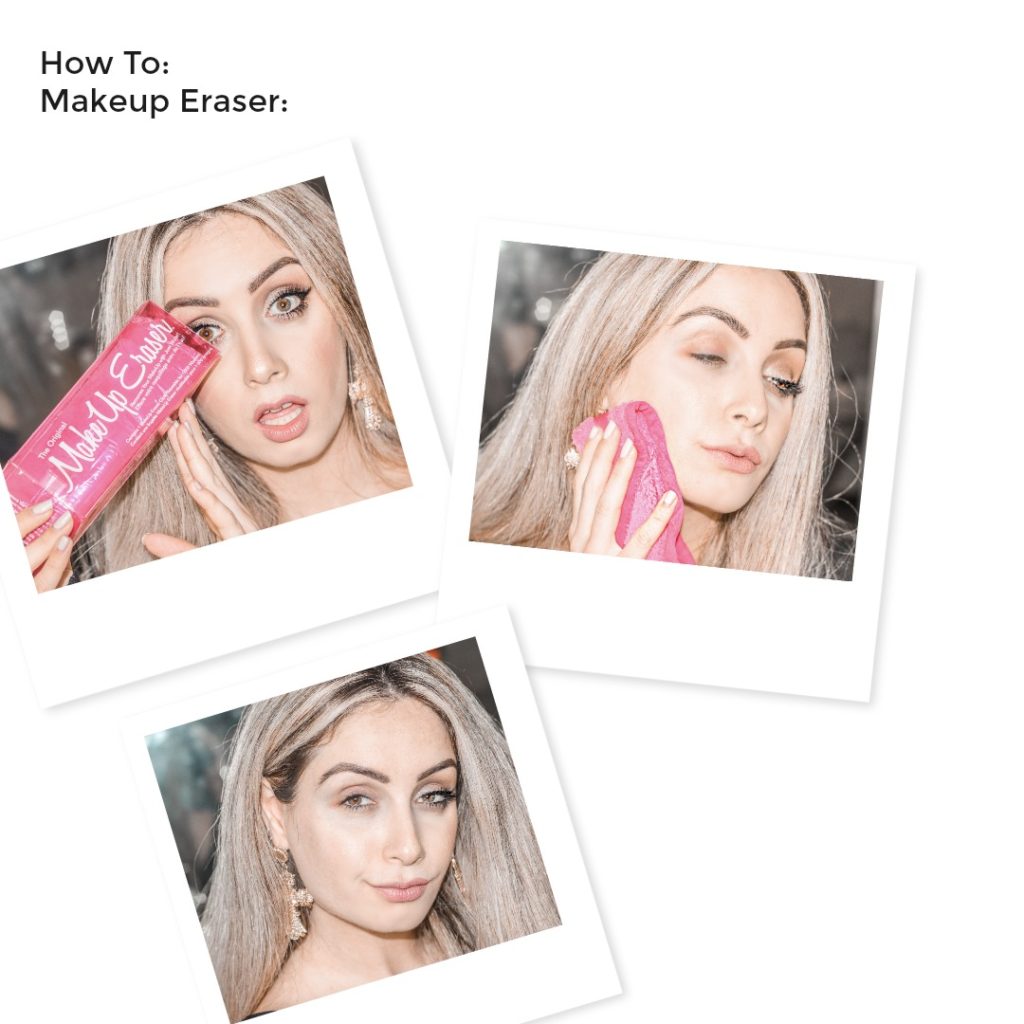 All you do for the Makeup Eraser to work is, wet it and gently rub it in a circular motion, to remove eye makeup, glue, foundation and lipstick! The entire process perhaps takes a little over a minute and then you can use your cleanser to wash your face and apply a bit of moisturizer.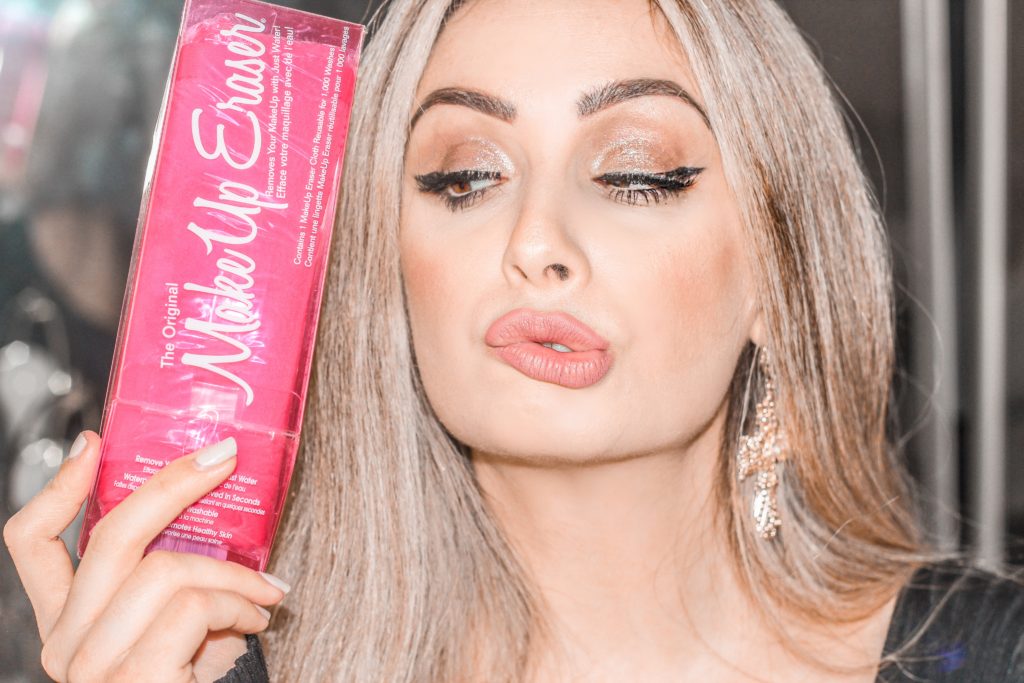 What's your go-to nighttime routine? How many minutes does it take you to get it all done? Let me know below! 🙂
Hope you enjoyed my posts and video on how I remove my makeup, on my Instagram HERE.
Until next time, Keep Smiling!
Love,