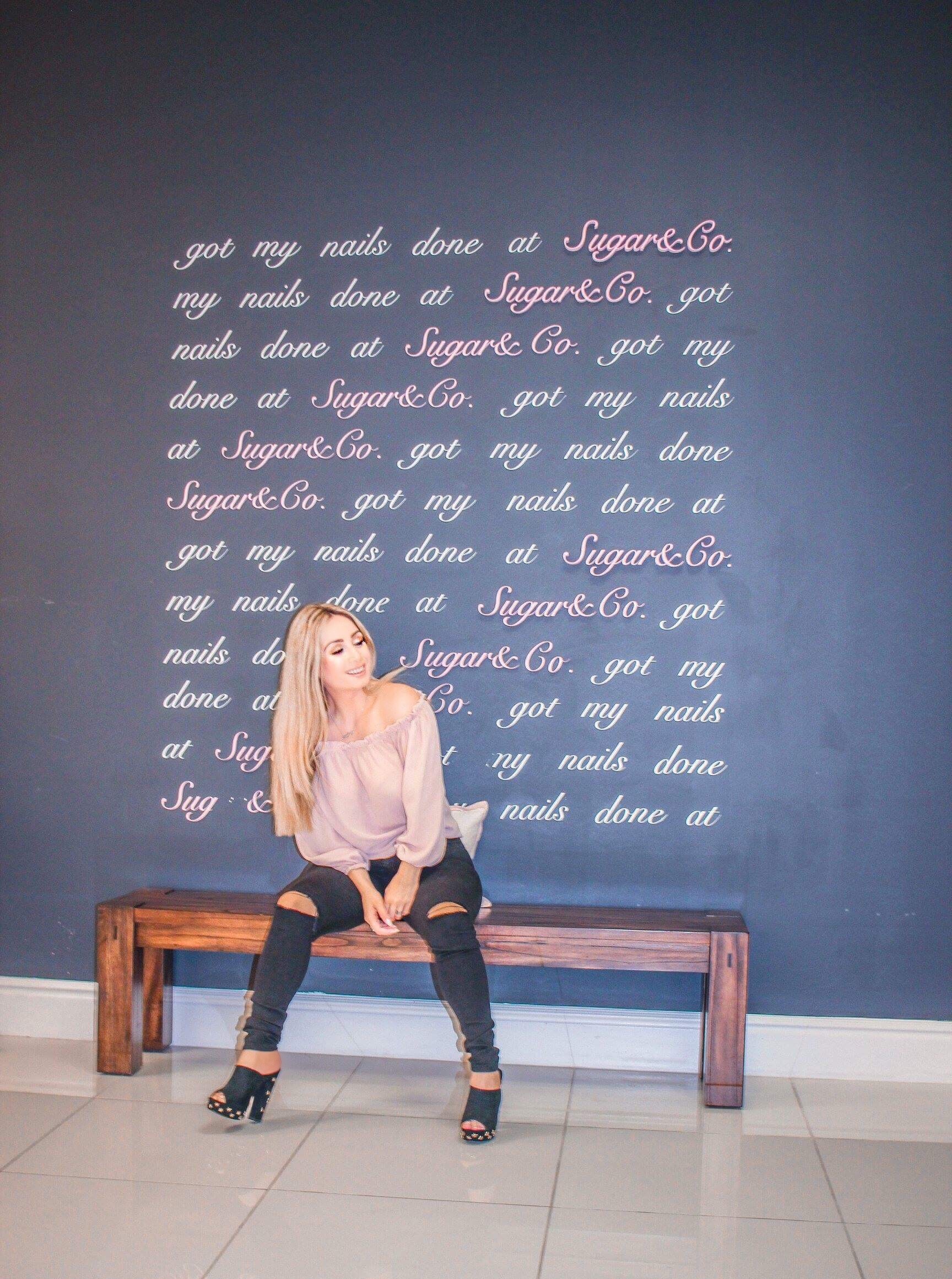 There comes a time in our week that we feel run down, tired and drained , it happens, we're human. However, it is important to listen to your body and understand it's needs and wants, when this does occur.
Whether you decided to take a coffee break in your busy schedule, go for a run or call a friend, make it a priority to "check out" once in a while! Just the way your car needs petrol, or your iphone needs a charge, so do you! The more you take care of yourself, the more your body and mind will thank you. The harder you will work and the more positive you will feel.
Now, I love myself a good coffee catchup with a friend, however nothing makes me feel more put together, clean and fresh, than a salon visit! I recently discovered Sugar & Co on instagram and I was invited to give their salon in Sherman Oaks a visit and I was surprised.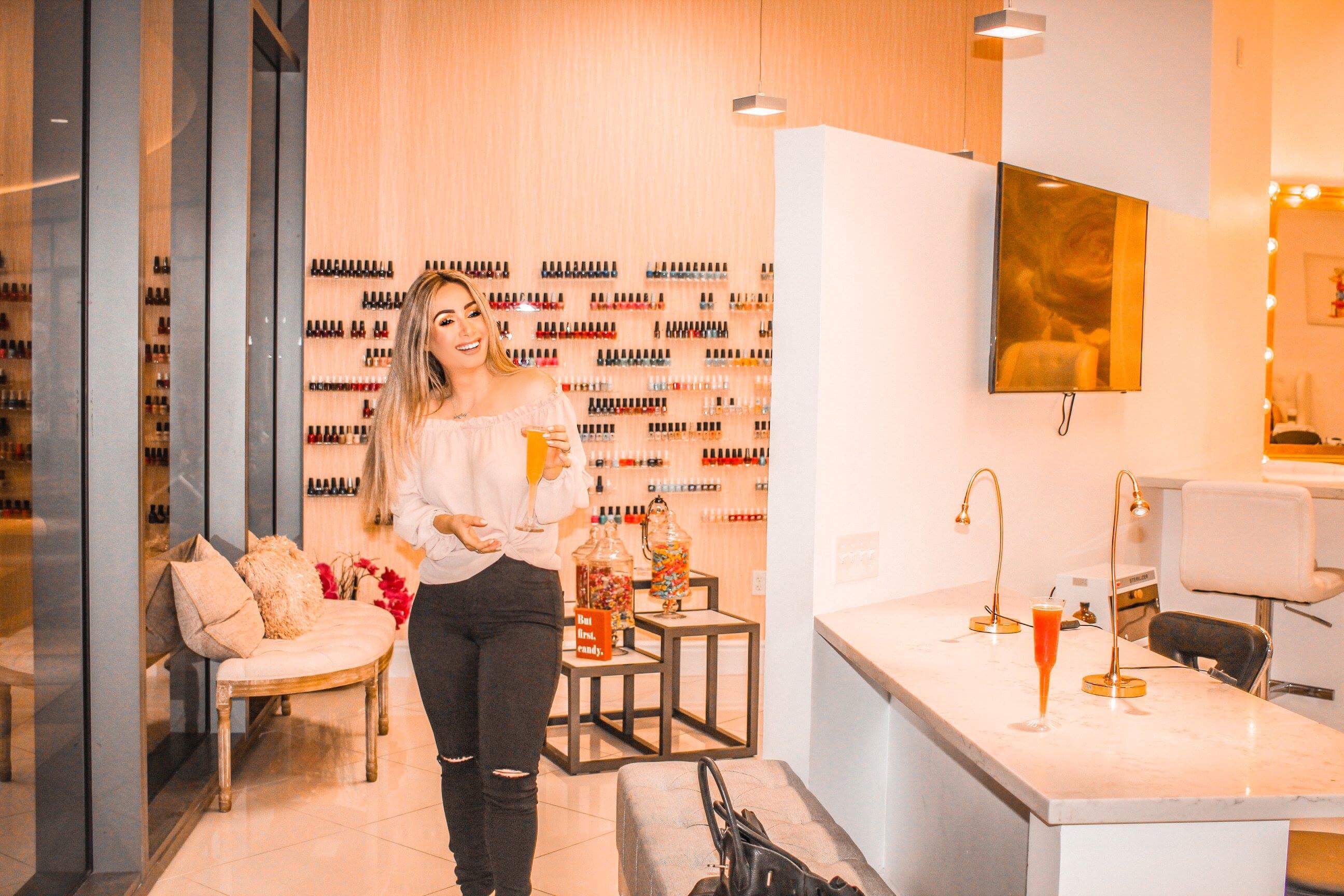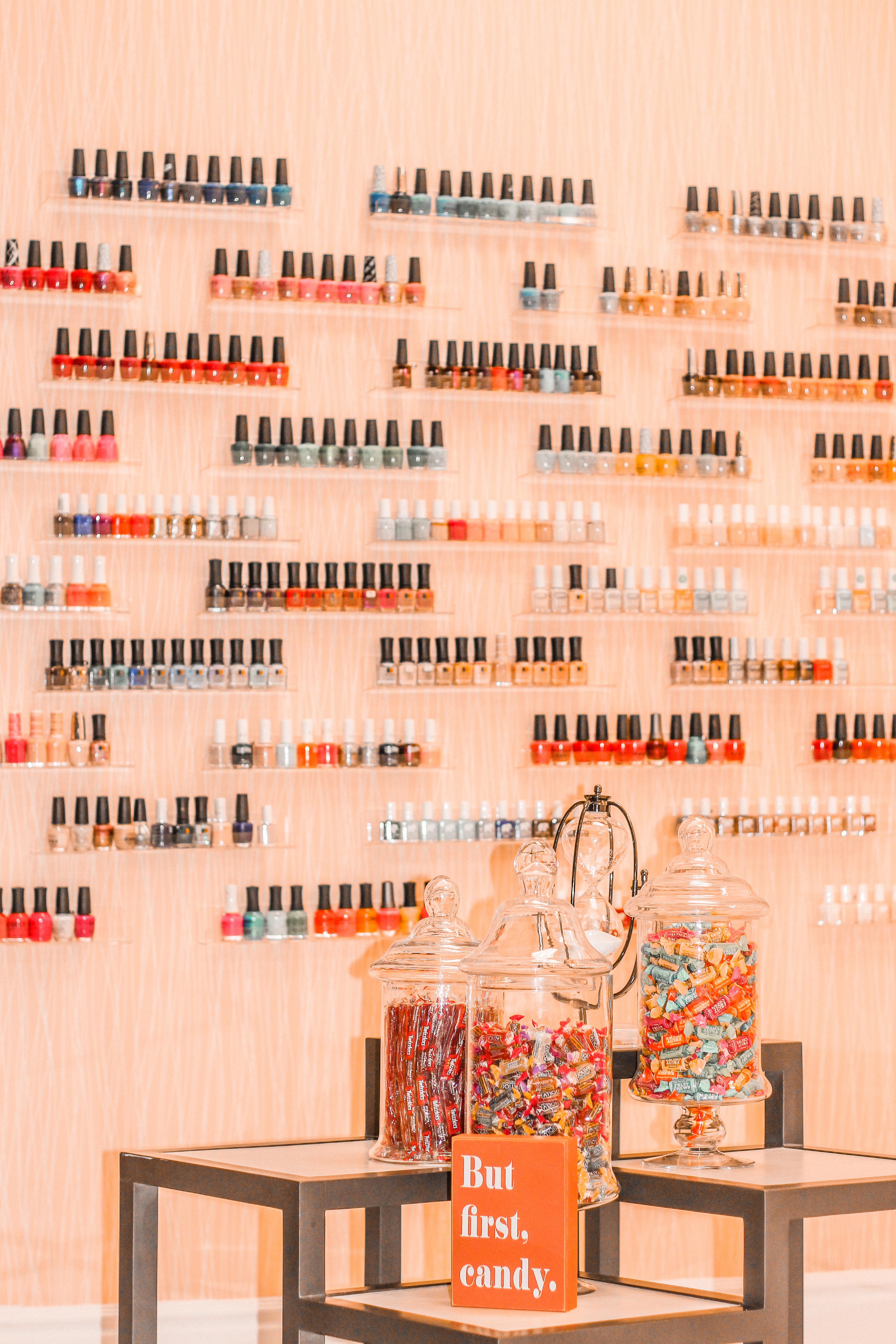 Walking into the salon, I was greeted with the most sweetest staff. They asked me what I wanted to drink and offered champagne and delicious coffee. They had a massive wall full of colours to pick from and the nicest display when it came to lollies (candy) as well..just saying incase you had a sweet tooth! 😉
OnceI picked my colour they quickly assigned me to a comfy chair and got started. They were sweet, precise and quick with the job they did. My Pedicure and manicure was looking effortlessly amazing and it was such a great, needed pamper session.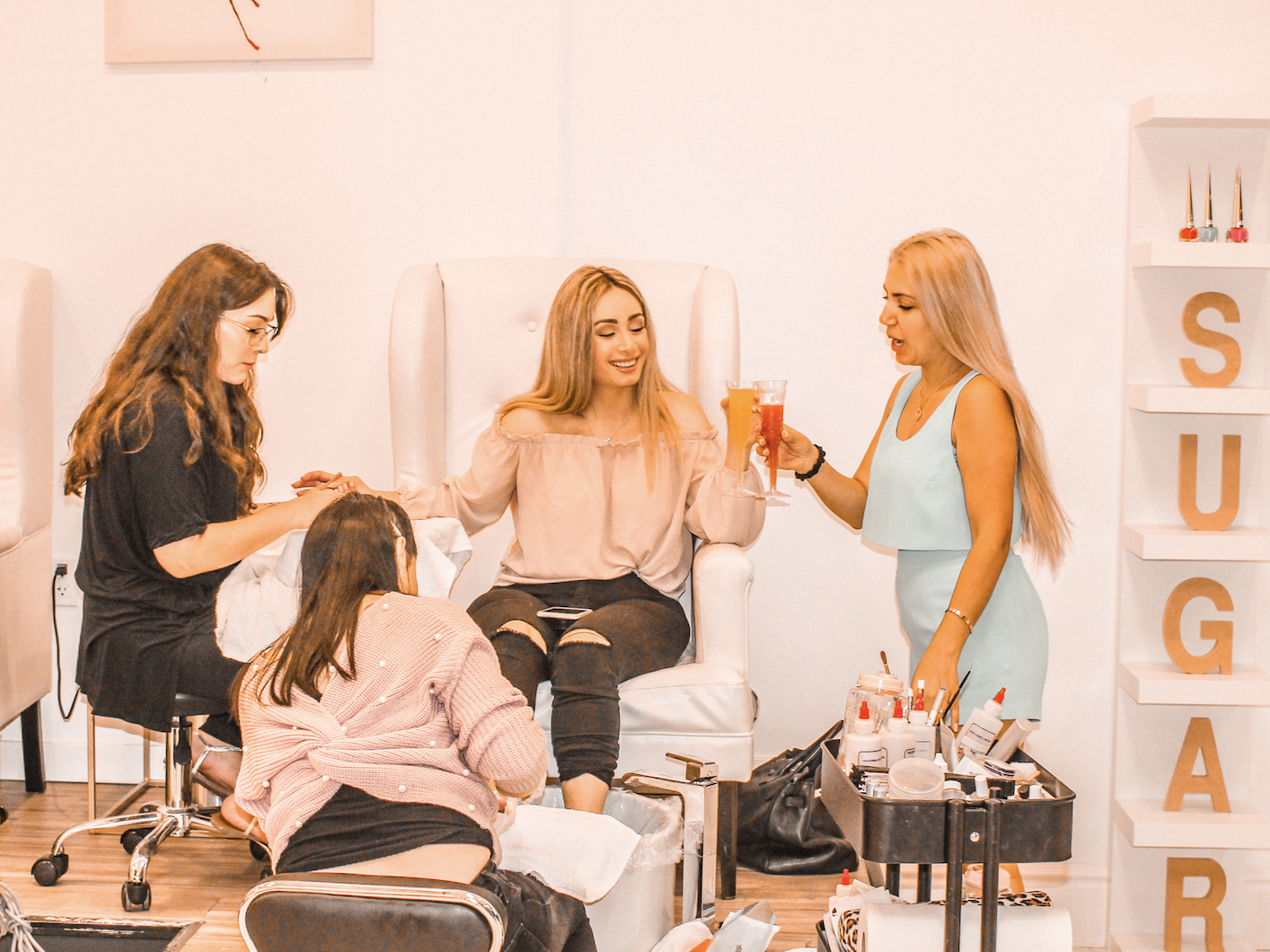 What would normally take an hour or 2, literally took perhaps 40 minutes.  It's the perfect break between any crazy day and the right time to whine down. So far it has been over a week since I have visited Sugar & Co and my nails are still shining, strong, with no chips in them. They did a great job on my gels nails and pedi!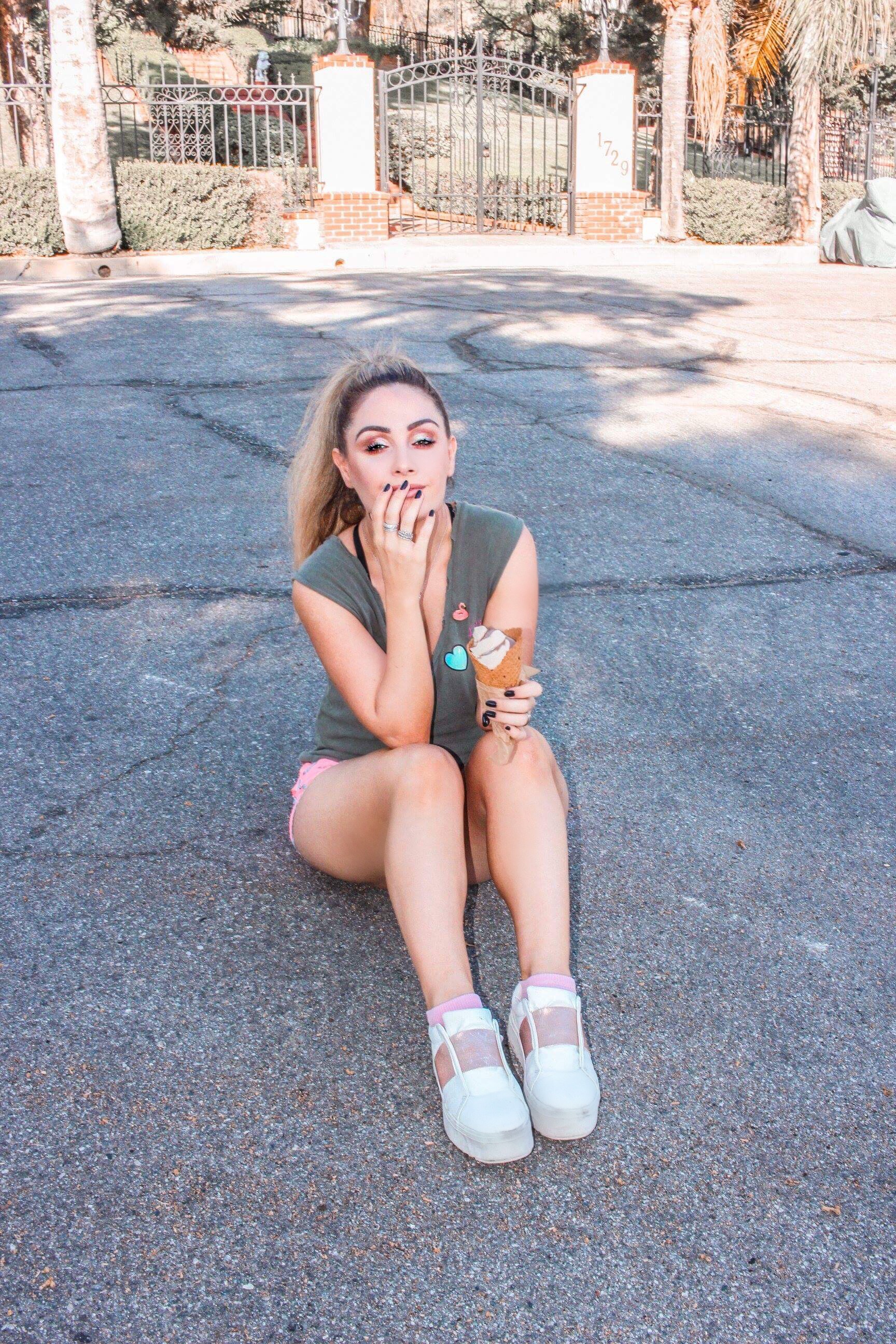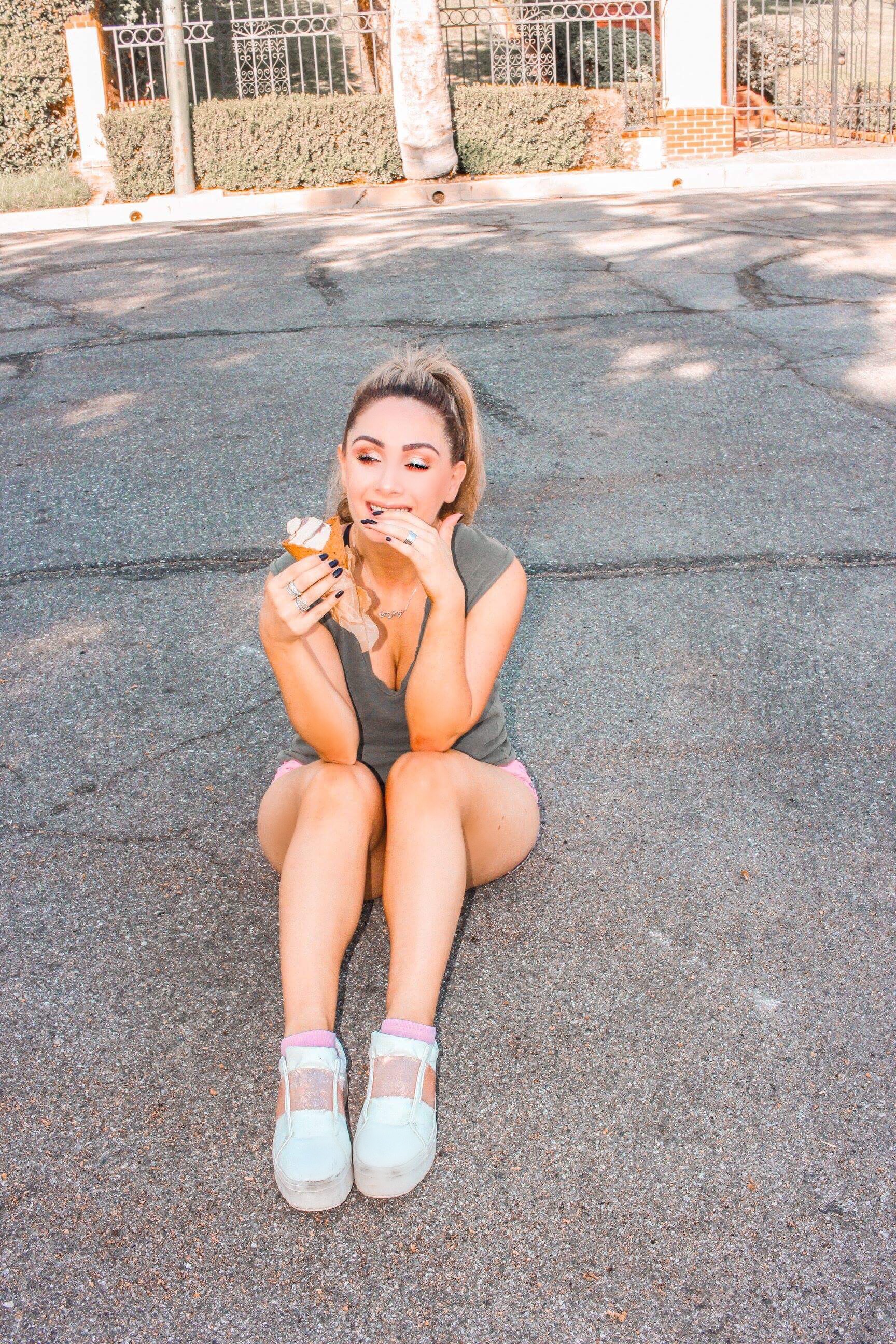 PS: They're looking to hire a nail technician in their Sherman Oaks salon, so if you know anyone interested, send over a quick email to sugarandconails@gmail.com to apply! 🙂
Moreover, It's always important to keep in mind to listen to your body. When you feel like you're lacking strength, energy or positivity, treat yourself to a 30 minute, or an hour break to relax. Listen to some music, read a book, or get your nails done. It's the best feeling and you will never feel regret coming out of a relaxation session.
Remember the better you rest, the harder you'll work. The more confident you'll feel and most importantly, more powerful you'll be.
What are some of your tips when it comes to relaxation and recharging yourself?!
Until Next time
Keep Smiling!