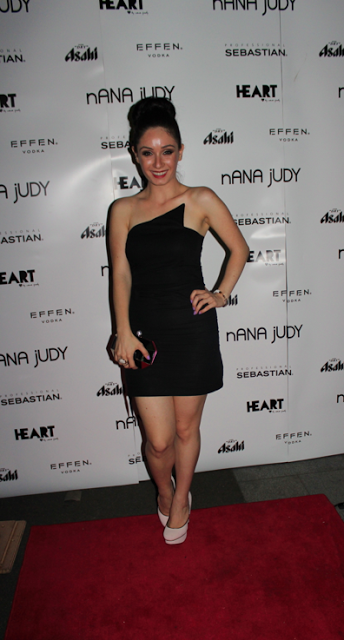 Happy Friday Beauties!!

A while ago, I had the lovely opportunity in meeting Brooke from "The Beautiful Think" over coffee.
Coming across her website definitely inspired me as it was about sustainable fashion, making you feel good and inspiration (which if you know me, you know I'd love!)

We got along so well, we decided to film an inspiring, yet fashion focused video together.
So we put together ways in which you could become the BEST..YOU! 

I think It can be so difficult to remain positive, confident and simply driven in this day and age, as its so easy to fall of track or focus if there are negativity around you..yet hopefully this video may make you fell good about yourself! 

We also put together lovely outfits from "The Beautiful  Think" suitable for a few people, with different style trends 🙂 

Brooke was also lovely enough to include a 20% OFF CODE called "LILIAN" for all the Colin Leslie Sunglasses range on "The Beautiful Think".

All Outfits and links have been posted below, Hope you enjoy!
Also don't forget to show Brooke some Love on her Facebook Page HERE 🙂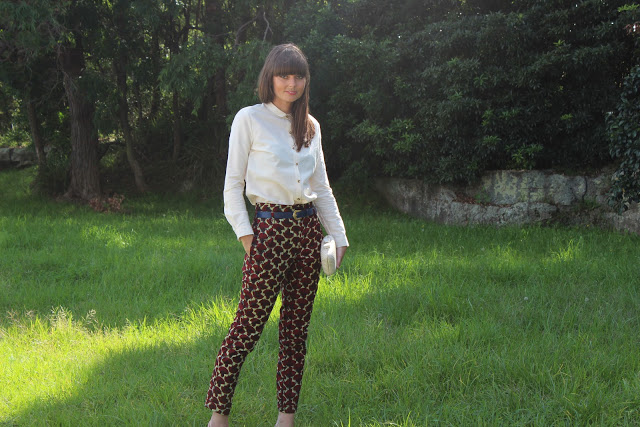 In the First Outfit, the lovely Brooke is wearing the Veryan Cotton Poplin Shirt, with these beautiful printed trousers from Lumley Trousers by Nearfar. Her clutch is the KAYU Anne Straw and Shell Clutch

I love how her outfit has print incorporated in it, yet has this elegant and chic element to it!


This Outfit I'm wearing has to be a favourite of mine, as I also wore it to an event on the red carpet a few months ago! It's sexy, yet classy (if you know what I mean). it's not too open, yet shows off ones curves. I'm wearing the Sophia Dress MUMU by MUMU organic.

I also teamed up this beautiful outfit with a KAYU Jen Straw Clutch with Turquoise Stone: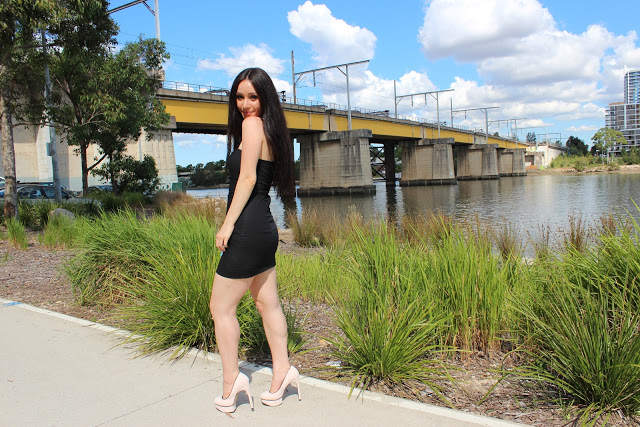 The second outfit I wore is definitely much more laid back and comfortable! 
I temed up my Veryan Ivory Shirt with these bright baby blue "Bhalo Cargo Shorts". 

and YAY the sunglasses I'm wearing now have a 20% OFF Code called "LILIAN"! So Thank You Brooke! 🙂 
They're the "ECO UNIT.T WIDE-EYED SUNGLASSES BY COLIN LESLIE" 

Brooke's Last outfit was this really pretty and plain dress by One Colour Lilly .
I think it's so important to wear something that makes you feel confident, positive and overall happy! 
We should never forget that 🙂 




To get to know Brooke more, with her amazing website "The Beautiful Think", don't forget to check out the interview I did of her below 🙂 


When did you begin "The Beautiful Think" and what inspired you?
TBT launched only 4 months ago (December 2012) but inspiration for it came in April last year (gosh a year ago now!). I'm a huge fan of Peppermint Magazine (amazing eco fashion mag) – it's full of inspiring designers creating the most beautiful clothing out of sustainable and organic materials. I just loved how they were living their values and designing stylish fashion that considered the environment and garment industry workers.
I thought how fabulous would it be to have a website where all of these designers were available to buy in the one place, to make buying sustainable fashion as convenient as buying fashion that didn't make these considerations (also known as fast fashion or throwaway fashion). The website had to be stylish though because I'm not a hippy and a lot of women who want sustainable clothing don't consider themselves hippies either!
: We love the fact that "The Beautiful Think" carries sustainable Fashion! How did this process even begin?
Thank you! I LOVE the labels that we sell and I want them all!!!
It began with me doing loads of research into different labels that were sustainable and/or socially responsible (so ethical: fair rights, conditions and wages for workers, or fulfilling a social need e.g. garments produced by local artisans who receive ethical conditions as well as free healthcare and schooling). Then I got in touch with them and within a month I had around 15 designers on board! It was so exciting and scary at the same time… 🙂
Now I get contacted by designers all the time, as well as bloggers, models, magazines and fans that really love the TBT philosophy. We've had two photo shoots now where I've gotten to plan out, direct and style each look – so much fun!! 
I'm so fortunate to be surrounded by so many inspiring, creative and talented people through The Beautiful Think. I love what I do!
Where does your love and passion for sustainable clothing come from?
It comes from a love for sustainability and mindful living in general – always being mindful of your impact and being connected with the environment and to who you are as a person. Sustainable fashion is part of an overall philosophy of living a beautiful and meaningful life that involves thinking about where your clothes come from and how they were made. (Made by children in a sweatshop? No thank you!). 
Sustainable clothing is all about awareness – once you know that the majority of clothing is made with toxic chemicals that devastate the ecosystem, or in factories with questionable human rights practices – it's hard to not go down the sustainable route. And the great thing is, sustainable fashion these days is stylish and beautiful, no longer hippy. 
But my favourite thing about wearing sustainable and ethical clothing is that it gives you this amazing connection with your outfit and you get to share such great stories with other people. "This dress? It supports local communities in Bangladesh, where tailors receive free healthcare, schooling and counseling for their families." – what a cool thing to share!
 Where do you see "The Beautiful Think" heading in, over 5-10 years time?  and lastly..
I see The Beautiful Think being a major hub for beautiful, sustainable clothing and really changing the way people engage with fashion. I can see it being a place that people go to learn more about the mindful living philosophy (have you checked out our blog? Each week we write articles on all sorts of topics, like self-love, empowerment, sustainability, eating organic, how to find a job you love etc. It has received such great feedback from readers!)
I can see a fabulous future of providing gorgeous sustainable clothing for customers, uncovering new and inspiring eco designers and generally loving life and all things TBT stands for.
 Since TBT is about wanting to make a difference, if there was one thing that you would change, how would you make a difference? Questions: 
I would love to change people's level of connection with themselves and the environment. It's a lack of connection that has lead to such personal sadness and conflict and to the plundering of the environment for economic gain. 
When we lose connection with ourselves, we look for external things and people to make us happy and fill us up – (this new dress will make me happy! If I looked like the girl in the magazine I would be happy! Etc etc) But happiness comes only when we are totally connected with and accept who we are, just the way we are (and that person btw is awesome!). When we love and value ourselves, we are capable of fully loving and valuing the environment.
A loss of connection with the environment sees our gorgeous natural resources being abused or polluted with toxic chemicals for financial gain. If we were connected with the environment, we would respect its beauty and the amazing life it gives us. We are beyond lucky to have such a rich and beautiful environment all around us! When people increase their connection with nature, buying and wearing sustainable fashion becomes a given.
Once again, Thank You to the lovely Brooke, I had an amazing time learning more about the lovely site, you put so much effort, love and care into it..you should be so proud of yourself! 



Until next time..I love & adore you all
Keep Smiling
Love Lilian x
Love,