Hii Beauties!
So tanning can be a tricky thing.. you need to avoid looking too dark, too orange or too fake!
Living in Australia and so close to the equator (and being too white) I tend to get burnt easily; so i would much rather fake tan. I have tried so many different lotions in the past; although I'm here to share my Top Tanning products, to get the best Sun kissed Sexy Summer Look!
For the past few years i have sworn by this product. I probably helped the product become one of the highest selling tanning lotions in Australia (Just saying, I bought mist of the bottles 😉
It's the LeTan Original Tanning Cream. You can find these at your local beauty stores or chemists, including Priceline. I must say this tan was one for the first ones I used and fell in love with ..Instantly!
My second favorite product would have to be the Santori Sun Range. They do amazing smelling lotions that come out an instant bronze colour, that you can then see were you've already put the tan on. The no streaks lotion lasts a good few days if you don't exfoliate it off!
My third and last tanning product that I ADORE, and having crazily bought so many bottles of, is the Face of Australia Bronzer Instant Tan. AHHMAZING. It literally takes me seconds to apply, and stays on my sin for a week or two, and I'm not even kidding. It saves me time and the hassle to keep reapplying tan 🙂
Every time you tan don't forget to exfoliate and moisturize your skin; as your skin forms a nice layer for your tan to work and remain on!
Please remember to use sun protection when outside, if not HAPPY FAKE TANNING 🙂 Even better 😉 
Adore you all
Love Lilian x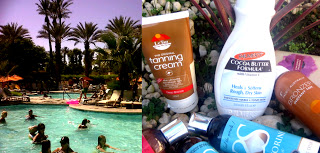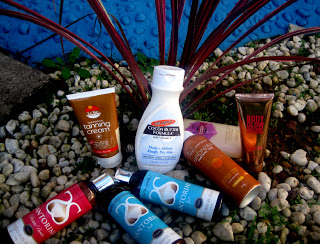 Love,