Hello my Beauties!
I decided to have a midday break from work to write all things lovely about Lust Haves! 🙂 
As I sit here trying hard to concentrate on my thoughts, of course Bella needs the urgent feel of attention pouncing on me as I type; she is a cute dog, but must say quiet jealous of the computer..And everything else unrelated to her : /
The first time I saw the July Lust Haves pack, I automatically thought of "Travelling" and what a great Travel Pack type of items. Filled with Pure Fiji Hydrating Body Lotion, Matrix deep smoothing shampoo and conditioner, an Avene' purifying scrub and makeup remover..its the essential airplane and hotel package to have on standby! 
Have you tried the July Lust Haves yet? Thoughts?
Until next time- Adore you all
Keep Smiling
Love Lilian x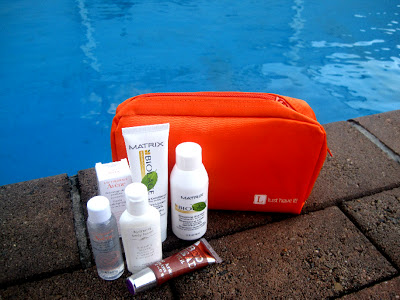 Love,