Happy Friday Afternoon Beauties!!
I just want to start off by saying..I am quiet cold. I have on a Abercrombie jumper, I'm in front of the heater..and still freezing..normal?! Nope. 
So since I first began doing videos on my YouTube channel, one of the first questions I received continuously, was how I curl my hair to get that bouncy, volumized look.
Well, as you may all know, products tend to be quiet expensive in Australia, so when I came across "Flat Iron Experts.com" I jumped on the opportunity to get a Hair straighter! 
It's from overseas so the power outlet is different, although with the straightener + the convertible outlet cord, it turned out to be cheaper than an amazing Australian hair straightner would cost.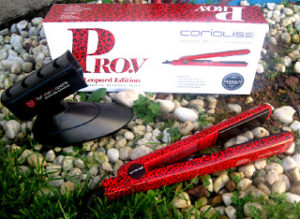 The red, leopard print gives it a sexier look..I must say 😉 haha and because the tool heats up so fast, the look is so quick to achieve!
By simple brushing my hair with a bristle brush, using heat protectant (also from "FlatIron Experts), this look was achieved. It's a great look to get for a day out for coffee, an interview or a night out!
Let me know if you've ever created this look and if you have, Post a picture on my Facebook Page..Would love to see =]
Adore you all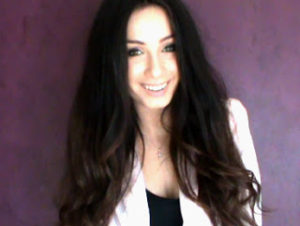 Keep Smiling-Love Lilian x
Love,