Good Morning Loves!
Can't believe it's Friday once again..Ow gosh, hope everyone has an amazing start to their weekend!
A few weeks ago I was invited by the lovely Maxted Thomas PR agency, to attend an exclusive media preview of the weekend at Jayne Wild's Milsons Point salon in Sydney, Wild Life Origin. The night began with six of Australia's best hairdressers and make-up guru, Rae Morris. They were all so lovely; I even got the amazing opportunity to get my makeup done by Rae Morris herself, during a presentation.
Replacing the usual opening press conference, we were invited to watch the artist's at work, it was so inspiring actually getting to speak to them and see how the work is created.
From Jayne Wild, (current Australian Hairdresser of the Year),Brad Ngata, Damien Rinaldo, Caterina Di Biase, Joey Scandizzo and Frank Apostolopoulos, I must say the talent was overflowing!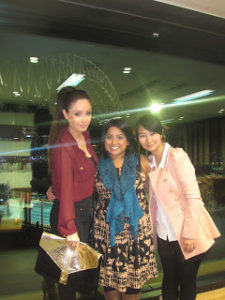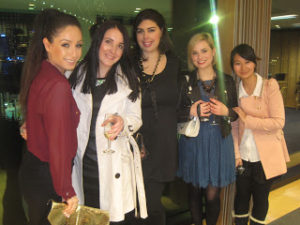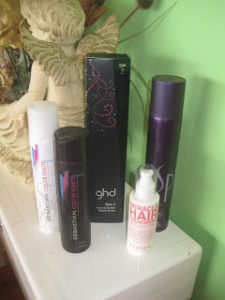 As guests, we were also provided with a generous gift bag; it was so sweet of them to include this, as the gifts were pretty amazing. The Sebastian "Color Ignite"shampoo, I began using the night of the event and not only does my hair feel super soft, although it smells ahhmazinng. Just sayin.
 Comment below what shampoo & Conditioner you use..I find it so interesting to hear what others use..haha is that weird?! =]
 I also got to meet beautiful people, all pictured below. They were all so sweet; I want to thank Maxted Thomas for having me and Jayne Wild's Milson Point Salon for catering the event. The view of Sydney Harbour was to die for, we should appreciate the beautiful country we live in more! =]
Until Next time..Keep Smiling my Loves
Love,