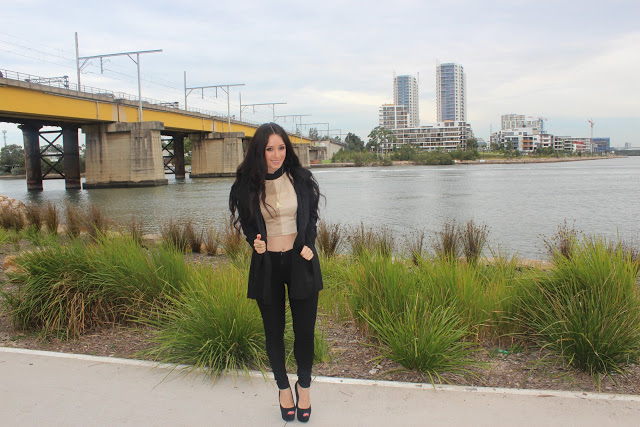 Hello Hello my Beauties!!

I cannot believe this past week went so by quickly. It also included my 23rd birthday, alongside many other events that took place!!

Firstly I would like to Thank each and everyone of you for wishing my a Happy Birthday!! For all the beautiful images, collages and birthday wishes sent my way, I just want to let you all know how much I adored them! You all truly made my day a million times better 🙂
I also got the lovely opportunity to meet RICKY MARTIN!!! Seal, Delta Goodrem and Joel on the Voice Australia 🙂 Comment below if you would like a separate video on how I met them 🙂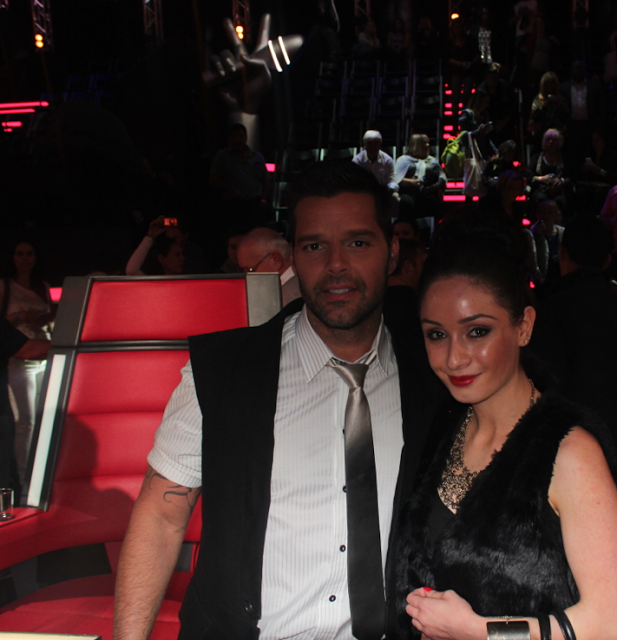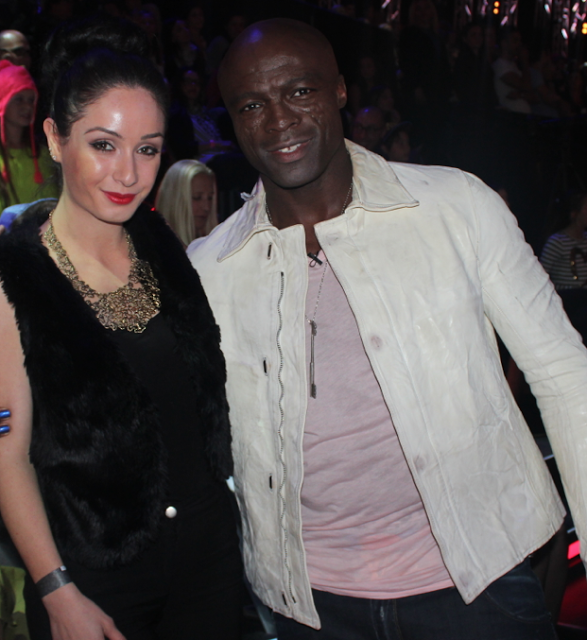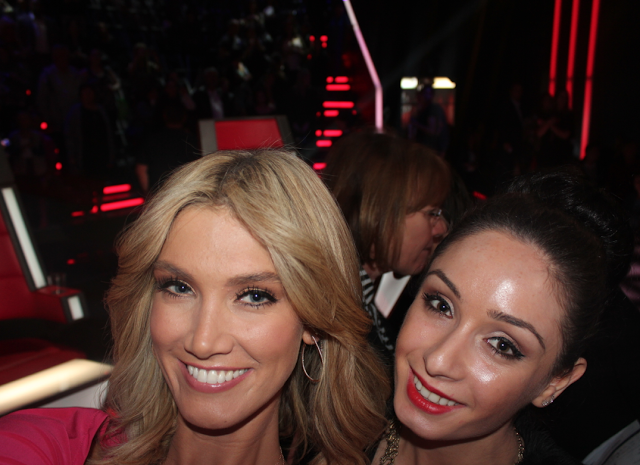 Secondly!! I recently got an INSTAGRAM ACCOUNT!! and finally  hopped onto the bandwagon haha..must say I felt the pressure..LOL kidding. So please don't forget to check my new account and follow 🙂 its "@butterfliielilian"

Thirdly as most of you may know from my recent video! I teamed up with the lovely Benefit Cosmetics to have a day full of makeup and pampering with Four of my beautiful viewers and subbies!!
We get to spend the day together at the Benefit Store in Paddington!!
I must say this is such an exciting opportunity for me to be able to meet some of you lovelies!
All details are below in the poster 🙂 You can enter on my last blogpost!! 🙂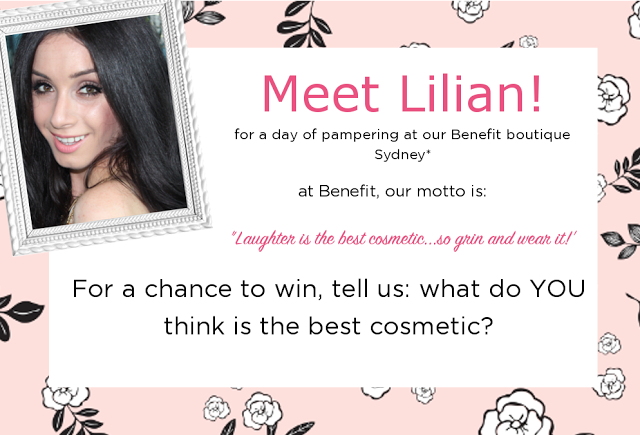 Beginning my recent favourite pieces now!
These outfits can be styled in the springtime, autumn time, or layered for the winter time..which I adore!
I have big love for colourful, bold pieces that can make someone look chic and classy..and below are my favourite current pieces 🙂

Also , alongside my New Lookbook, I will be giving away al the jewelry seen in my video from OhGeeBoutique to a beautiful viewer and Subscriber of mine!
Enter Here:
OH Gee Boutique Competition: ♡
1. Subscribe to "Butterfliielilian" YouTube channel
2. "LIKE" Facebook.com/ohgeeitsbrisboutique or follow @ohgeeitsbribri on instagram. (depending on which account you have)
3. Subscribe to ohgeeitsbri on YouTube! 🙂 


My first outfit, has to be one of the brightest and most comfortable rompers that I have ever worn. The one below is from Lalabaazar! 
I love the fact that you can style it on its own, or simple layer it with a nice black blazer.
The jewelry I'm wearing is from Oh Gee Boutique.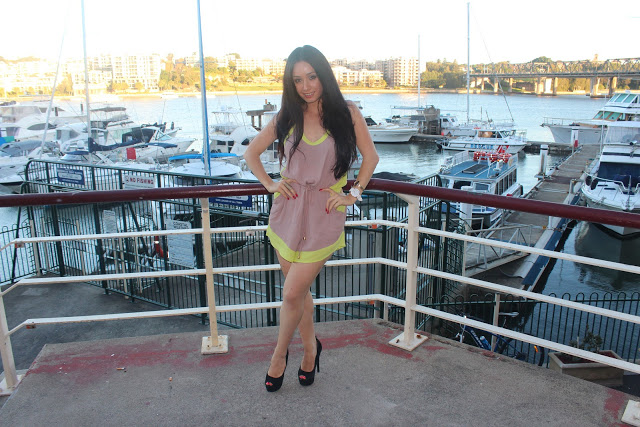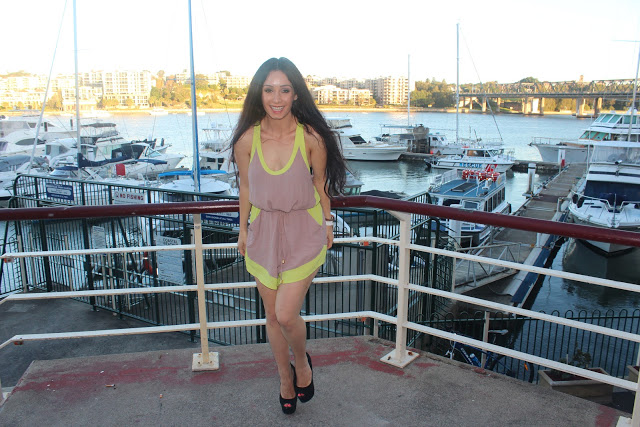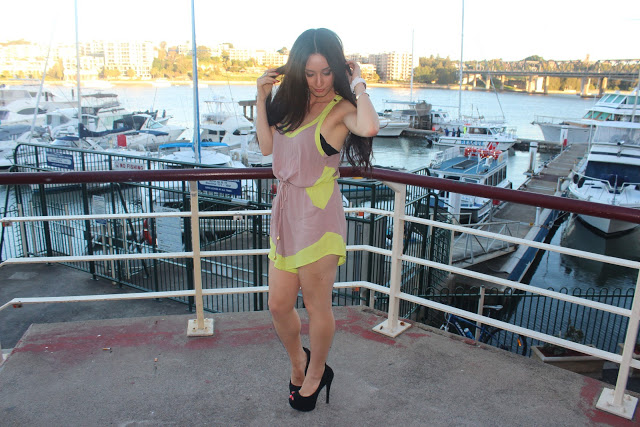 My Second outfit is something more casually, yet chic!
I teamed up this beautiful purple high waisted shorts, with a simple black singlet.
I also wore this "red riding" hood inspired black cape/hoodie; it definitely gives it that something different 🙂 My purple loose shorts are from Romwe and my Black cape, from SheInside, it definitely keeps you warm!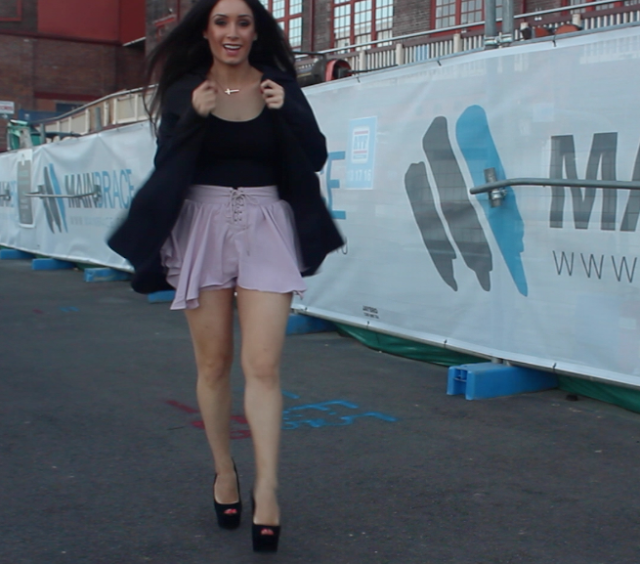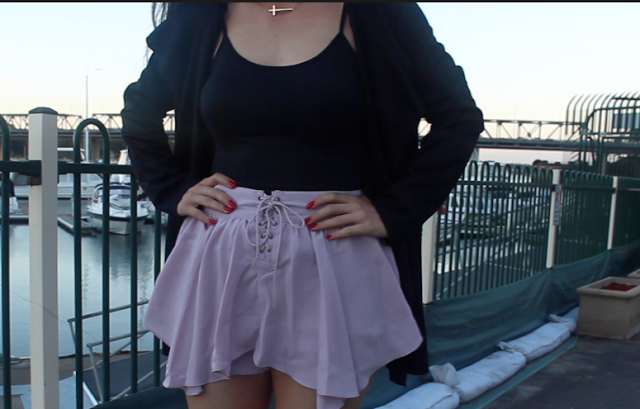 Third Outfit:
My Third outfit was "Jennifer Lopez" inspired. She tends to always look sexy, with the right amount of skin showing. I decided to wear my tight black pants from Forecast, with this beautiful suede top from Lalabazaar. 
This was an outfit that I had never though I'd wear, although once on, I didn't want to take it off! haha
I also teamed up this outfit with the beautiful black cape from SheInside for those colder days.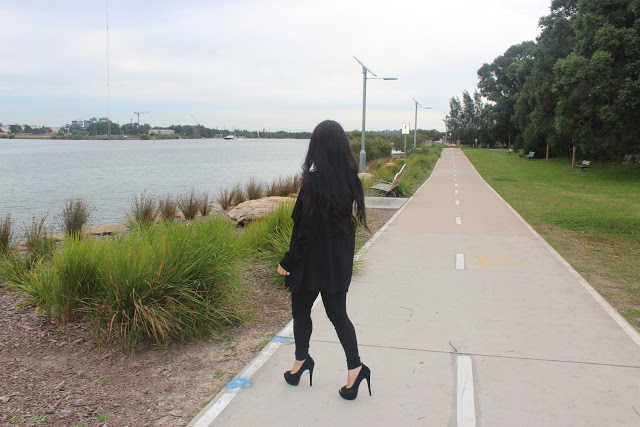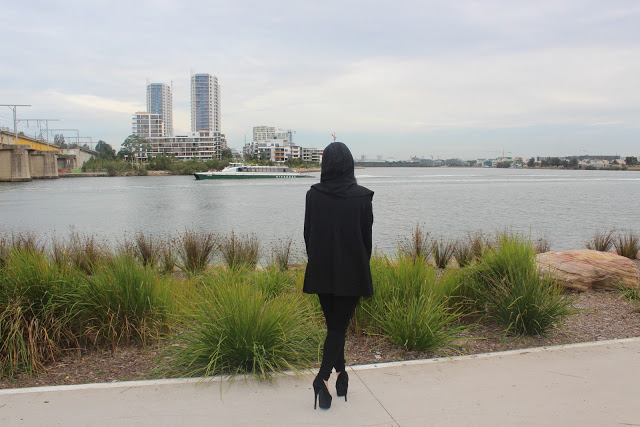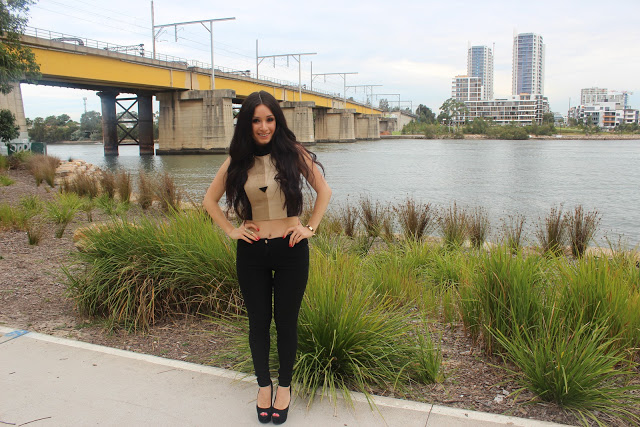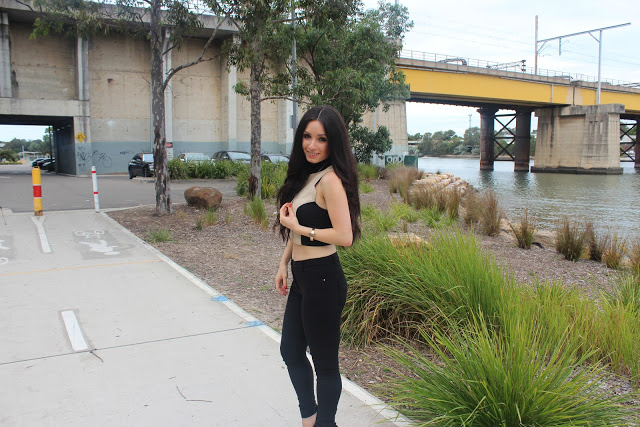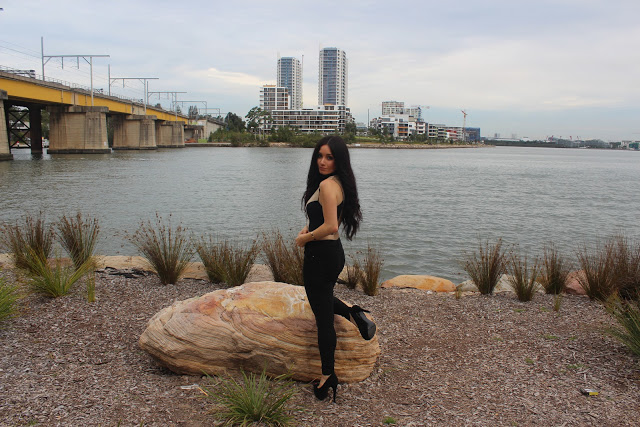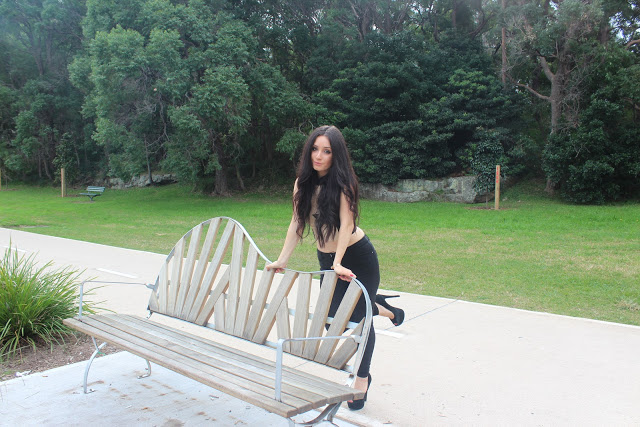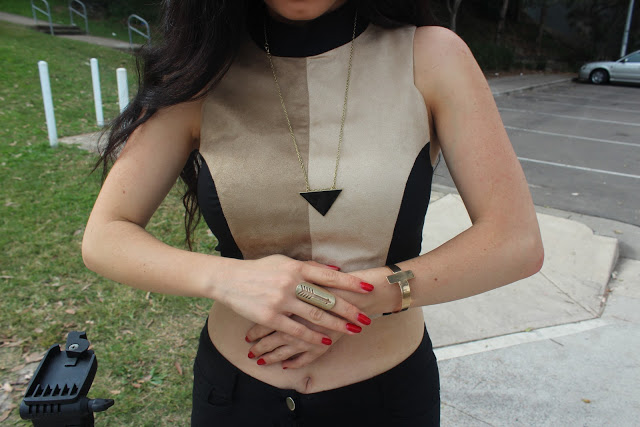 My Fourth Outfit was one of my favorites!
Black, white and everything Stripped 🙂

My peplum black top was from SheInside and my Striped pants from Romwe.
They were bought separately, although went so well hand in hand 🙂
I also decided to add a beautiful turquoise coloured blazer from Choies, this added a statement colour to the outfit!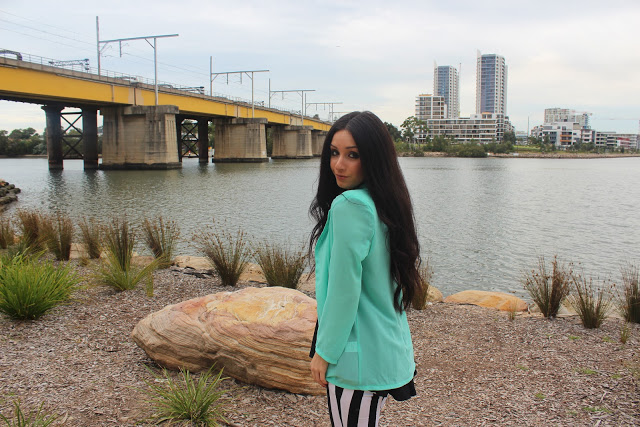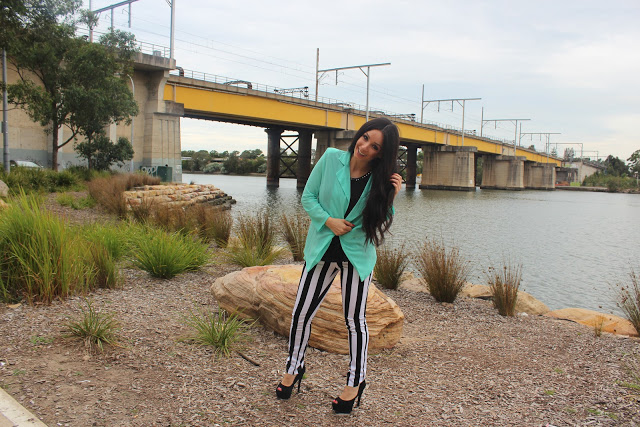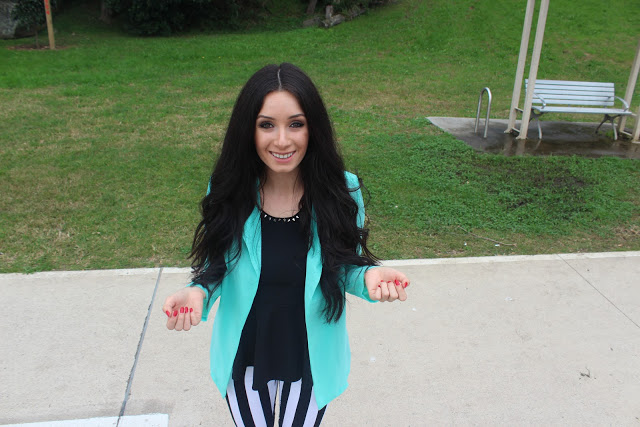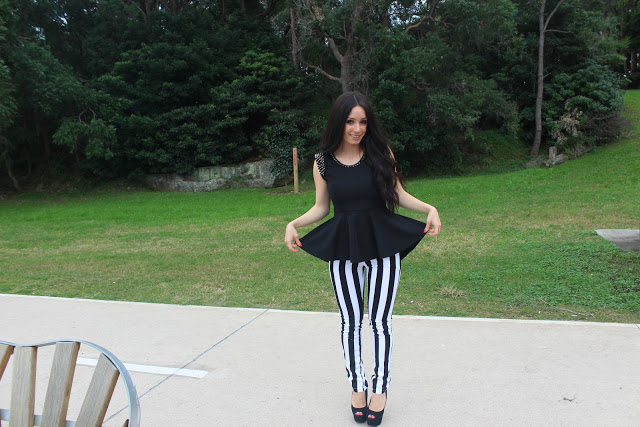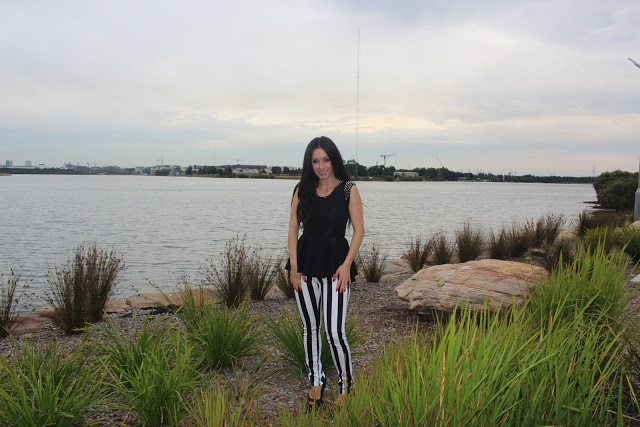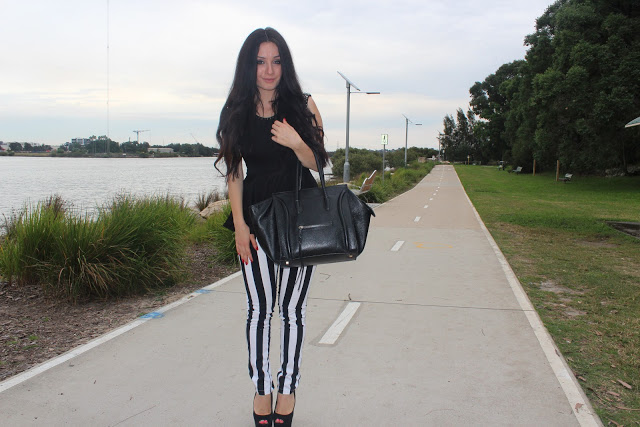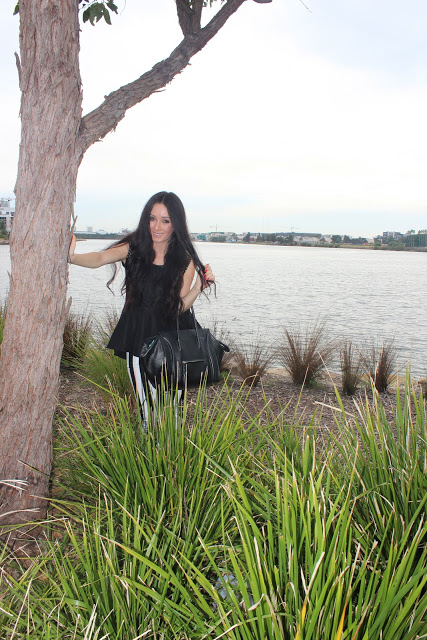 My Fifth Outfit  is a very chic, one piece jumpsuit from Oasap. Being short, every time I wear it, I do need to wear heels with it. Although the colour being  a plum shade, does stand out!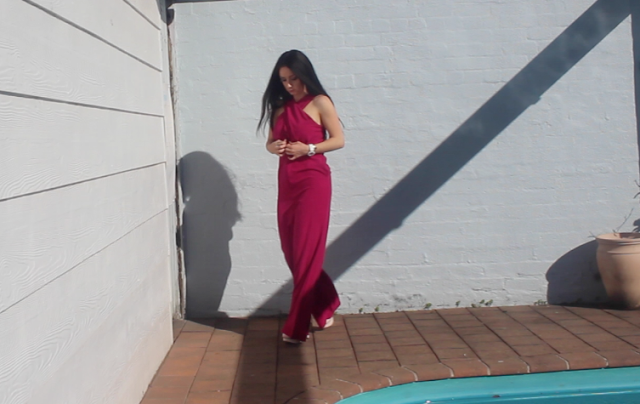 And lastly, my Sixth..lucky last outfit is one of the brightest, happiest pieces I own! haha
Wearing it for a few minutes, instantly allows you to smile 🙂 And the lovely piece was also from SheInside!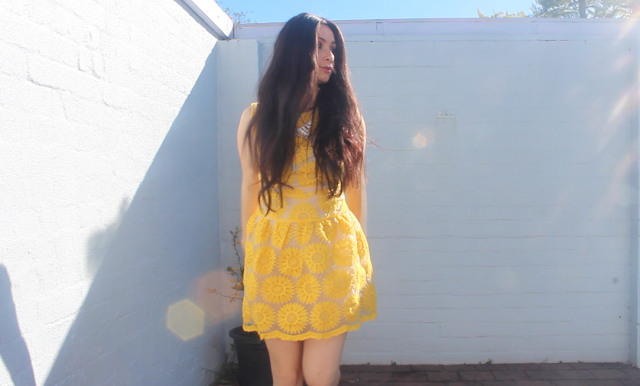 The video featuring all these lovely pieces can be found HERE! 
Hope you all enjoyed it!

Don't forget to comment below your favourite pieces 🙂

Adore you all..Until next time

Keep Smiling
Love Lilian x


Love,