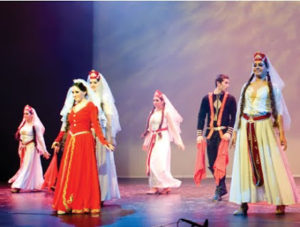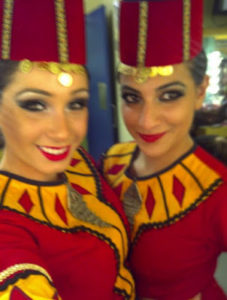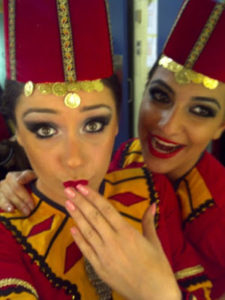 As most of you know I do have an Armenian cultural background; being born and raised in Australia though has distanced me from my cultural heritage. Although my mum wanting me to still be apart of the Armenian culture, she enrolled me in Armenian traditional dancing at the age of 3. I must say i didn't always agree on being part of it when i was little, although as time when on, i absolutely fell in love with it!!! I have now been apart of the Armenian Sydney Dance Company for the past 18 years now!! CRAZY HUH!!?! that makes me feel soo old!! haha…(I was also privileged enough to be able to do the makeup look for the night on the girls!! =] )

But its become such a solid part of me now..that without it i feel so weird…so empty!!
As we all know heritage plays such an important part of an individual! whether you're from Armenia, Australia, Africa or Asia…its important to keep as many aspects as you can from that culture! If not the dance, then the food, the language..and so on!
2 nights ago was our dance concert…and even though it was my 18Th year performing..and being on stage..that rush that one gets while dancing..and entertaining an audience is honestly indescribable!! and at the end 100% worth every bit..every dance practice…every minute <3
This is what makes us all unique <3
Love Lilian x
Love,