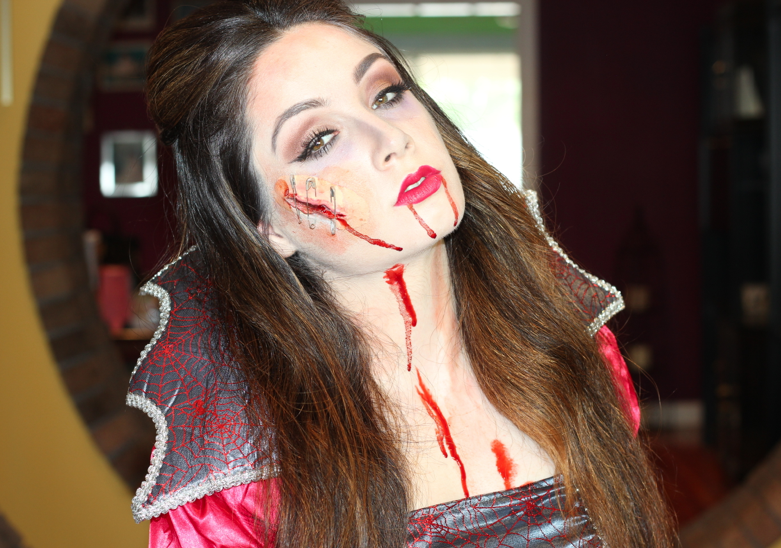 Growing up, it was always one of my dreams to celebrate Halloween here in Australia and go Trick or Treating. However as the holiday is one not celebrated much here, I though I would take it upon myself to dress up and party (on camera of course) for you beauties..why not right?! 😉
So I was inspired to create this "Sexy Vampire" Makeup Look, due to a piece of synthetic skin I found from the Halloween Party store. The piece of plastic had safety pins attached to it and fake blood..perfect!
Hope you enjoy the Video tutorial below. Don't forget to comment below your thoughts on the look and let me know what you have decided to be for this Halloween!
All direct products will be linked below…Good Luck!
Love Lilian x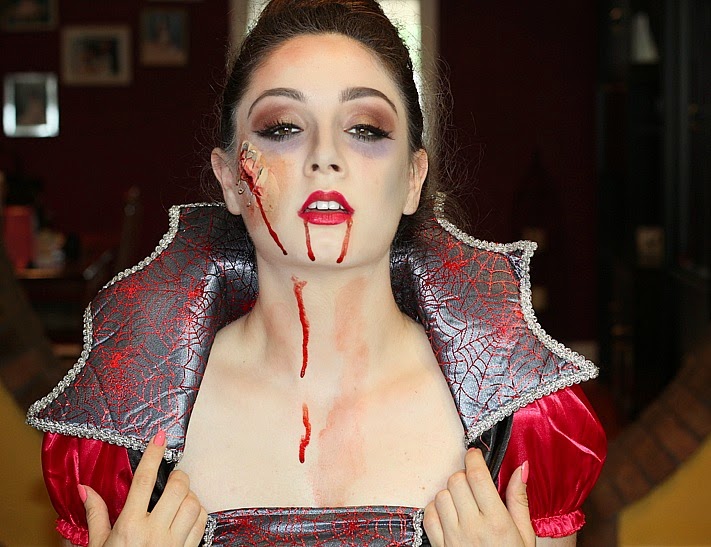 Face:

Foundation: Makeup Forever HD
Powder: NYX Loose Powder – Medium Beige
Contouring: Anastasia -Tamanna Palette-Black "Noir"
Eyebrows: Dipbrow Pomade-Dark Brown


Eyes: 

Eyeshadow: Anastasia -Tamanna Palette 
Eyeshadow Base: MakeupGeek "Mango Tango"
Shadow (undereye): ChiChi "Sultry" Palette 
Liner: Benefit -They're Real Push up Liner 
Mascara: Benefit They're Real
Lashes: XoBeauty- "The Wanderlust"

Lips: 

Lipliner: Napoleon Perdis-Rococo Red
LipStick: Xenia

Brushes:
Artiste Professional Rounded Powder Brush
XoBeauty: Tapered Top Eyeshadow Brush
XoBeauty: Round Top Blender Brush
XoBeauty: Tapered Crease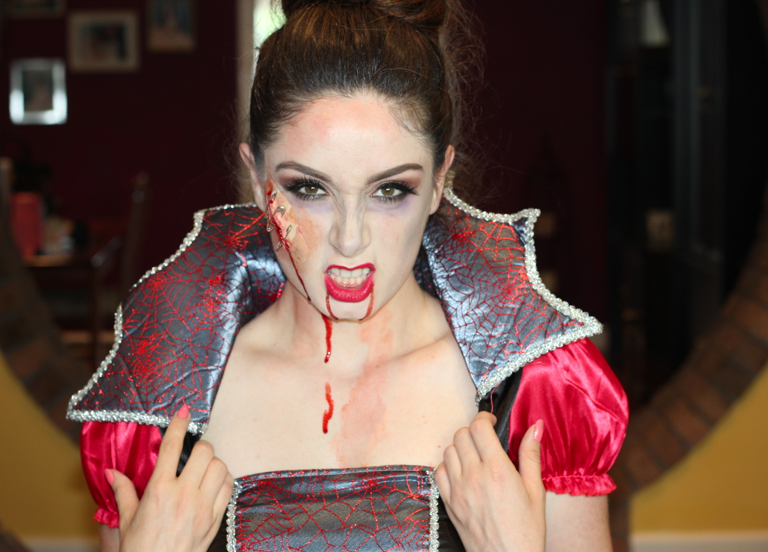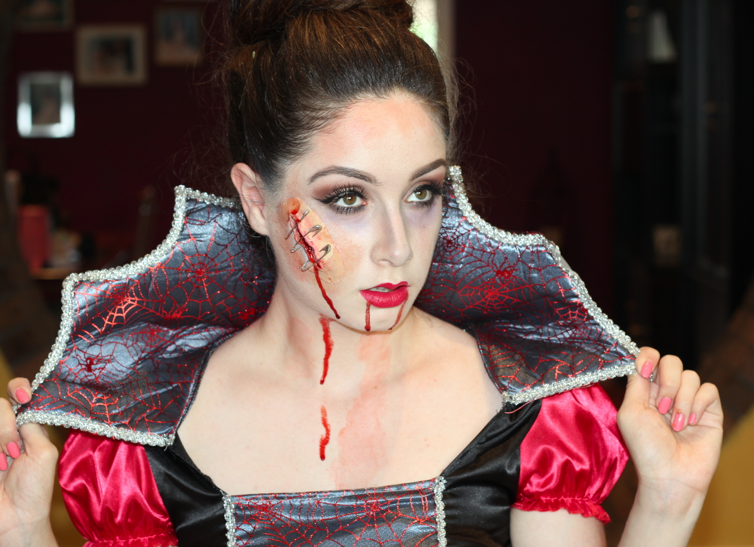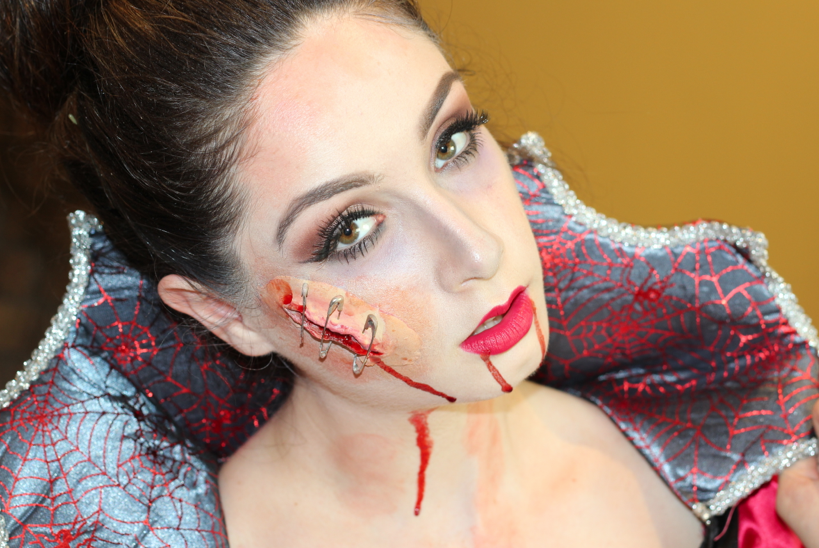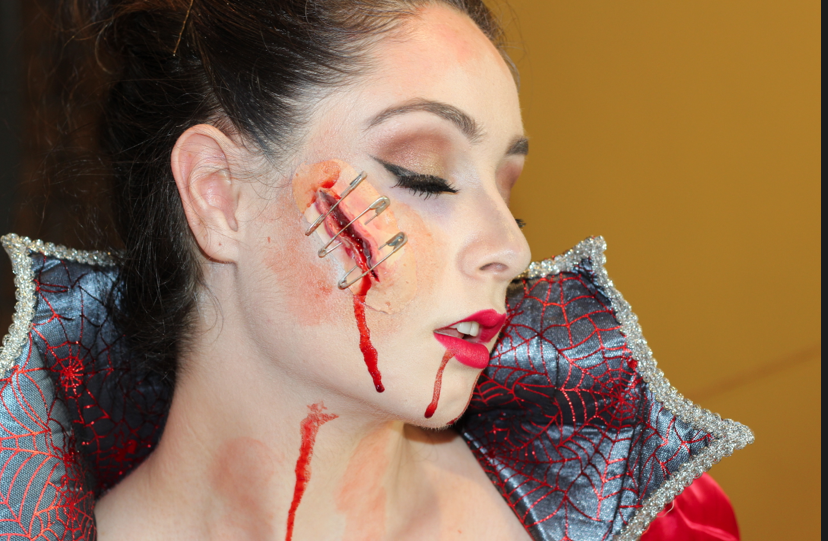 Love,