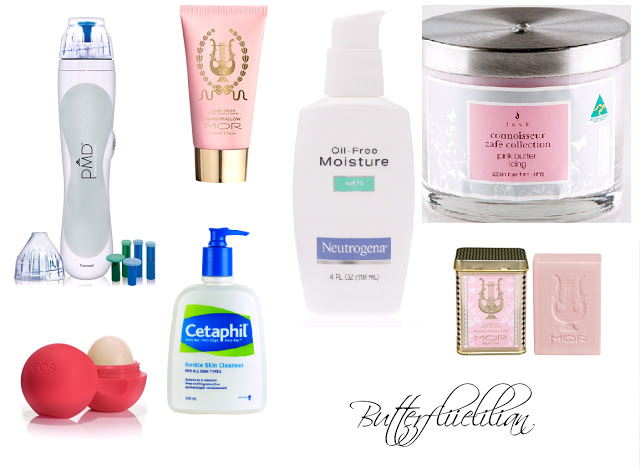 Happy Sunday Lovelies! 

Just thinking about the fact that it is already the second of December 2012, not only makes me excited for Christmas in less than a month, yet makes me sad to see where the time is going. It honestly is so scary how quickly time flies. 

Hope all my beauties have been well! 
I would love to to share with you all one of my most recent videos on my YouTube channel. This was one of the most fun videos that I had to shoot. 

Welcome to my Bedtime Routine! 

Every night once I arrive home, after changing into my PJ's and Robe, I take off my makeup with Cetaphil, then use Proactiv Deep Cleansing wash to deep clean my pores.

One of my favorite things to do a few times a week, is to use the PMD, which is the Personal Microdermabrasion treatment. This vacuums clean your pores, ensuring cleaner, tighter and smoother skin. 
After applying moisturizer and the EOS lip balm onto my lips..I'm ready for my green tea 🙂 


Moisturizing my hands right before bed has also been a must for me, because i must say i love waking up with smooth, nice smelling hands and the MOR Marshmallow hand cream does just that, alongside their amazing smelling soap! These items are both from their Limited Edition holiday Gifting 2012 range; although they are available in the Little Luxuries Collection all  year round (If you get them in the gift pack you save $2.95). where you can find it from Myer and David Jones. 
It smells like there's a fairy floss and marshmallow party going on, in your hands! 


Below I have included my video and also my favorite bedtime products to use nightly! 


Comment below and let me know your favorite items, face cleansers and moisturizers to use..ha i find it interesting what others use ! 🙂

Till next time..Adore you all
Keep Smiling. Love Lilian x


Love,