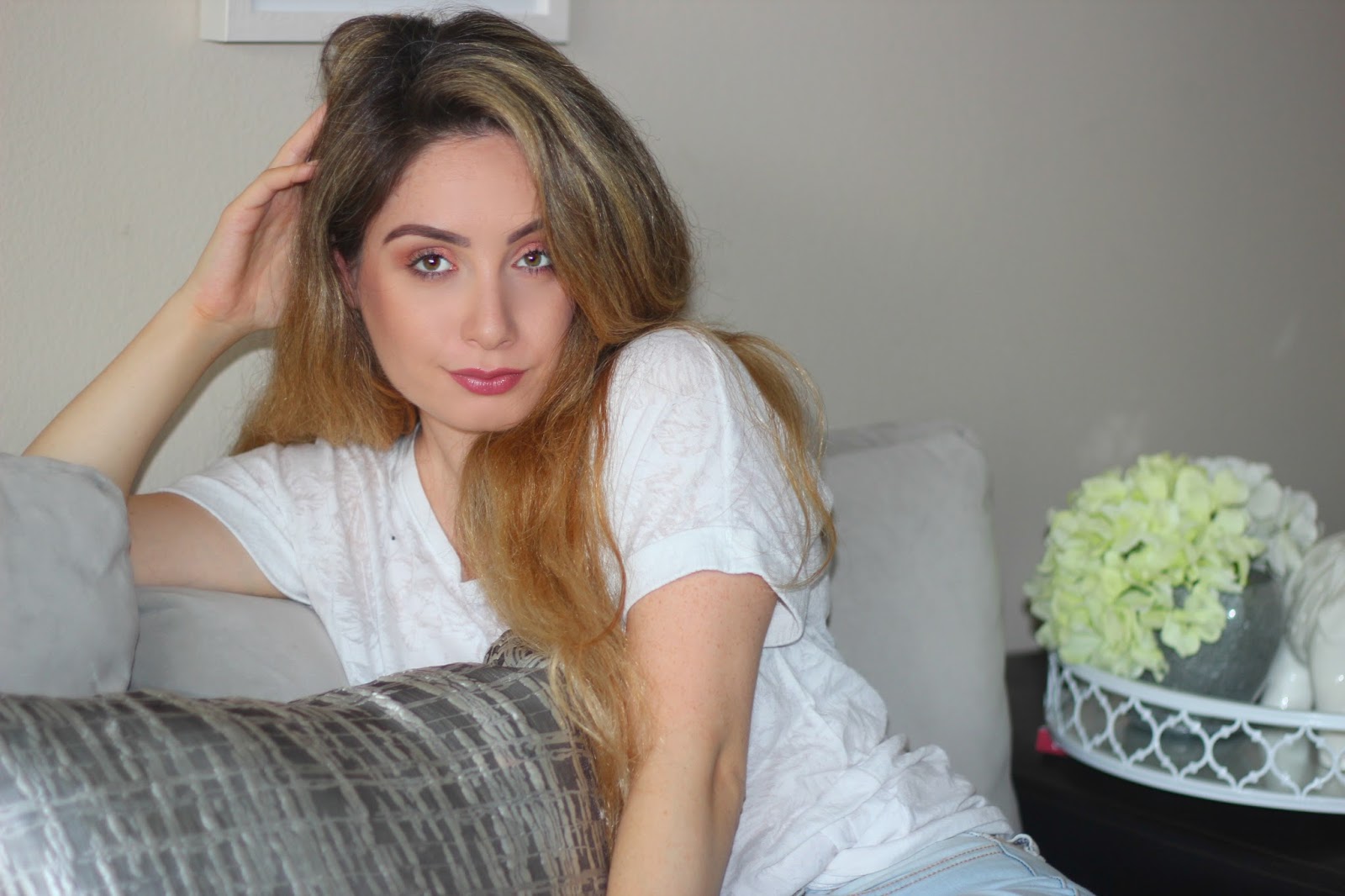 This shop has been compensated by Collective Bias, Inc. and its advertiser. All opinions are mine alone. #SkinClearingMakeup #CollectiveBias
—–
Back to School time is here and it is so important to not only look your best, but to feel your best!
Felling confident changes your attitude and it encourages your self-esteem and positivity in school; towards your classmates and classwork.
It is so important to have a schedule within your schooling journey and its equally as important to create yourself a skin care and makeup routine each morning. This will quicken your process in getting ready and will keep you organized and content daily.
Your makeup routine needs to be beneficial to your skin. You don't want to just cover up your blemishes and acne, however prevent it. I have been a long time user of Neutrogena® Cosmetics and recently discovered they created a line for SkinClearing®!!
To celebrate their fabulous and beneficial line, I created a quick, simple and easy "How-To" makeup look below, just in time for "Back to School "season! This look will boost your confidence right before school starts!  : ) Whether you're a teen in school, or getting ready to move out for college, this is the PERFECT makeup look for you! Enjoy this #SkinClearing ® Makeup!
So to begin the quick and easy look, once I have moisturized my face, I like to go ahead and wear my 
Neutrogena® SkinClearing® Makeup,
 this helps prevent breakouts whilst you wear it.
It is formulated for acne-prone skin and it is the only liquid makeup foundation with Micro-Clear technology!! This not only treats blemishes, yet helps prevent emerging acne breakouts! 🙂
The Micro-Clear technology boosts the power of salicylic acid ,by breaking through oil and unclogging pores for fast acne relief.(Wish I had this whilst in school!) It's also oil-free, so you don't have to worry about breaking out, or the foundation looking caky at all!
For the next step, I like to go ahead and use my Neutrogena® SkinClearing® Blemish Concealer . This quickly covers any dark circles I may have and makes me look wide awake and ready for school! 🙂
It also conceals blemishes and helps clear them up, reducing the visibility of acne!
Now to make sure my makeup stays put and doesn't move, I like to go ahead and set everything in place using my Neutrogena® SkinClearing® Mineral Powder. This compact powder foundation has a 2 sided applicator too. Its easy to use and provides a fresh, shine-free look!
This also contains minerals plus Micro-Clear technology, with salicylic acid acne treatment. This formula works to clear and help prevent breakouts while being gentle to skin.
Once I apply a base neutral colour all over my lids, I like to go ahead and use my Neutrogena® Nourishing Eyeliner in "Spiced Chocolate 30" to the bottom area of my eyes. This gives me a bit of a "pop" around my eyes and makes me look more awake! Once I blend everything out, I like to add a bit more light brown shadow to the outer corner of my eyes and blend blend blend! : )
To finish off the look, I LOVE adding a pop of colour to my lips! I use the Neutrogena® Moisturesmooth Colorstick Stick in 70. It goes on so smoothly and lasts throughout the day. It's so gentle, moisturizing and feels great on the lips! Once you also add a tiny bit of Mascara, you're done!
Let me know what you beauties think of my finished "Back to School" makeup look below! : ) I had so much fun creating this, so hope you loved it! Don't forget to comment below your thoughts!
I found all the products featured above at my local CVS. The Neutrogena®  stand was at the opening of the store and they also had one midway in the shop, in the beauty section. It was so easy to find the products and prices were great for "Back to School". I definitely recommend popping in and having a look for yourself! 🙂
Remember, to enjoy school, stay confident & postive. Life is way too beautiful!
Until next time, Keep Smiling!
Love Lilian x
This post is sponsored by NEUTROGENA®. I only recommend products I use personally and believe my followers will also enjoy! Some of the products mentioned were provided by NEUTROGENA® for this review.
Love,