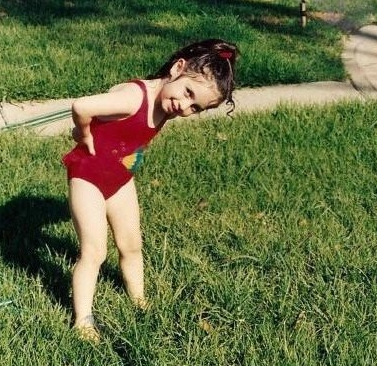 Growing up, I had so many goals to reach.I was determent, driven and always a bit stubborn within my needs and wants. However I always had a main dream. That dream was to help inspire individuals around the world, with their confidence. My dream was for them to freely express themselves in style and beauty and to become an advocate for those willing to evolve and speak their mind.
Struggling with self-esteem issues and confidence growing up, I never thought my dream would come to a reach. However due to this crazy thing called New Media and globalisation, I have been able to access a platform called "the internet" to express all my passion and interests and more importantly, to live my childhood dreams.
In 2009, I posted up my very first video on my YouTube channel. However I did not return back to view it, until a few months had gone past. It wasn't until early 2013 I began continually uploading videos regularly on my channel, when I saw a growth.
Each day I wake up being so Thankful and grateful for my beautiful online family; my viewers and readers. Without you, I would not be living my dreams and would not be in a chapter, that I don't want to end in my life.
This brings me to my current chapter. I am so excited to announce, I will be teaming up with the amazing Lorraine and team from
The Remarkables Group,
 as Management. This friendship will not be affecting my personal thoughts and interests from my videos, or my regular posts; however it's so important to be able to trust a company that will have your best interest at heart and a company that will guide you and assist you through your dreams.
I look forward to this new beginning. My videos will continue the same. This partnership will just mean a stronger "Lilian Tahmasian" family and more beautiful individuals I can express my love for fashion and beauty with!
Don't ever forget to follow your dreams, write them down, vision them and reach them. Anything is possible.
Adore you all.
Keep Smiling. Love Lilian x
Love,